Ash treated wood deck boards
THT wood decking Coteparc®
High-Temperature Treatment makes it possible to use local species, such as ash for example. Once treated, it can be used to make decking board for exterior application. Its stability and durability enhanced by HTT make it a safe choice in case of exposure to severe weather, to the sun or in contact with soil humidity.
The product
Wood Decking
High temperature-treated oak decking boards
Choice of smooth or grooved boards
Full stave boards
Local hardwood species
Boards cut to length
Straight cut
Traditional or invisible fixings
Associated products
Advantages
Ready to use
Evolution to a consistent grey shade
Resistance to insects and fungal agents
Superior durability
Greater dimensional stability
Material and treatment 100% natural
Accepts a finish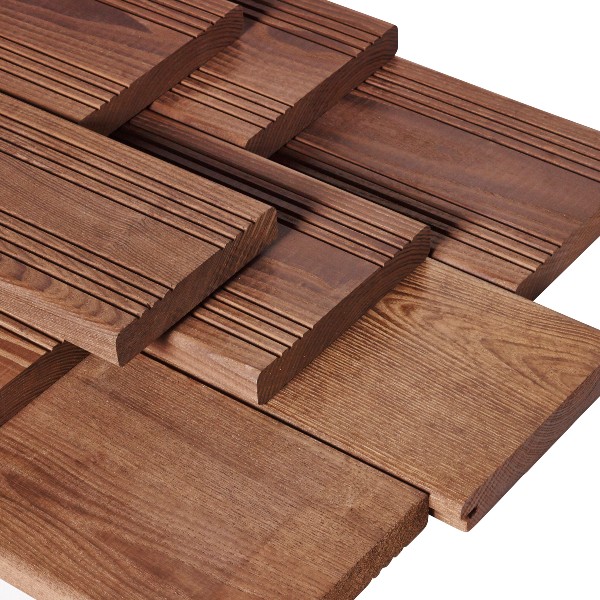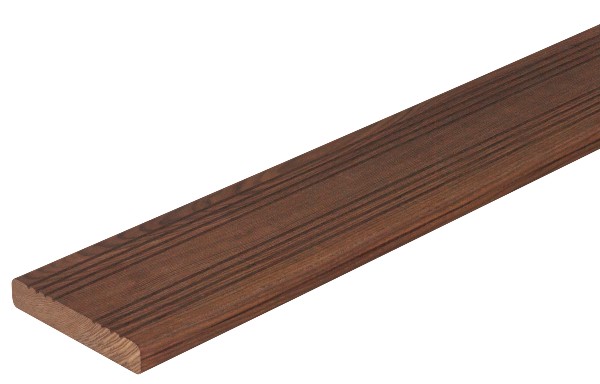 Technical characteristics
THT oak quality A/B:
| | |
| --- | --- |
| Thickness | 21 mm |
| Total width | 100, 120 and 140 m |
| Lengths in full stave boards | 800 - 1,200 - 1,600 - 2,000 and 2,400 mm |
Ash decking THT
Ash is a local hardwood species that is treated at high temperatures for its technical, aesthetic and ecological advantages.
A resistant and durable range
THT ash decking boards are ash wood boards that have undergone a high temperature heat treatment (THT). This treatment makes the ash species durable and weather resistant. Ash is a hardwood often used for outdoor decking.
Aesthetically pleasing
Thermally heated ash decking boards have a beautiful colour and fine grain, making them aesthetically pleasing. When stained in the mass, it tends to have a natural, even chocolate colour, similar to that of exotic woods. They are also easy to maintain. Over time, and if no finish is applied to the deck, the boards will take on a uniform grey colour.
The ashwood boards are available with a smooth or grooved finish.
available species