Ducerf Group at Bau Munich Fair
2023.04.03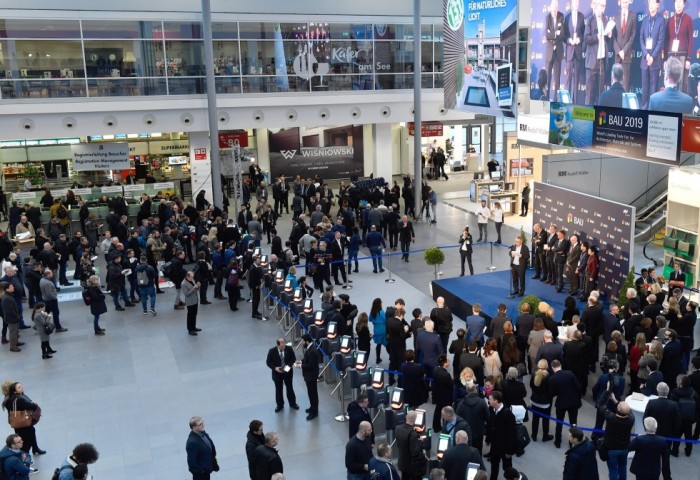 Meet us at Bau Munich 2023
The world's largest trade fair for architecture, materials and systems
When? 17-22 April 2023 | Trade Fair Center Messe München
Our team will be present at the FRENCH TIMBER booth B5-528
Why visit BAU?
BAU allows you to meet almost all market leaders as well as a large number of small and medium-sized companies, so that you can compare their products directly and find the right solution for your project.
BAU allows you to see all the products for a comprehensive planning that takes all trades into account. The exhibition focuses on the use of the products. From software support to the entire construction process, from materials for the shell and finish to solutions for sustainable renovation.
Planning and construction are becoming increasingly complex and demanding. Globalisation, digitalisation, demographic change, urbanisation, resource scarcity, energy transition, energy efficiency and resource efficiency are some of the challenges facing the construction sector. So what does the future of construction look like? How are architects and planners addressing the issues? What innovative products, systems and manufacturing techniques are available? Experts from all over the world answer these questions at BAU.
We will be presenting our range of raw and processed wood products.
We will be presenting our raw wood products for the joinery, carpentry, cooperage and parquetry markets, with the main products being boules,squared edged timber and beams.
For all the fitting out projects, we will present our ranges of panels, in solid wood, finger-jointed and 3-ply, as well as our 100% wood technical products dedicated to your interior and exterior joinery projects: ranges of glued laminated squares, door jambs and handles in oak and beech mainly, and also our ranges of exterior fittings with cladding and decking.