News & Events
2019.07.30 — Ducerf news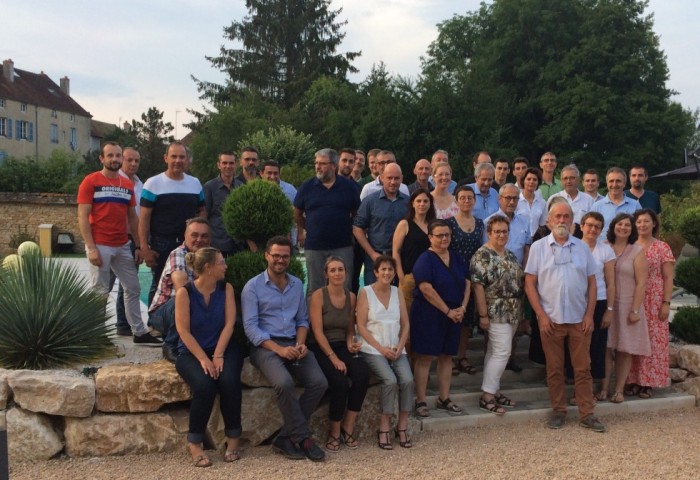 Arrêt de la production / keine Produktion / production will be closed du 31.07.19 au 23.08.19 EXPORT-TEAM Service commercial en congés / Verkaufsabteilung zu / Sales department closed 5.08.19 au 19.08.19 France- TEAM Service commercial en congés / Verkaufsabteilung zu / Sales department closed 31.07.19 au 23.08.19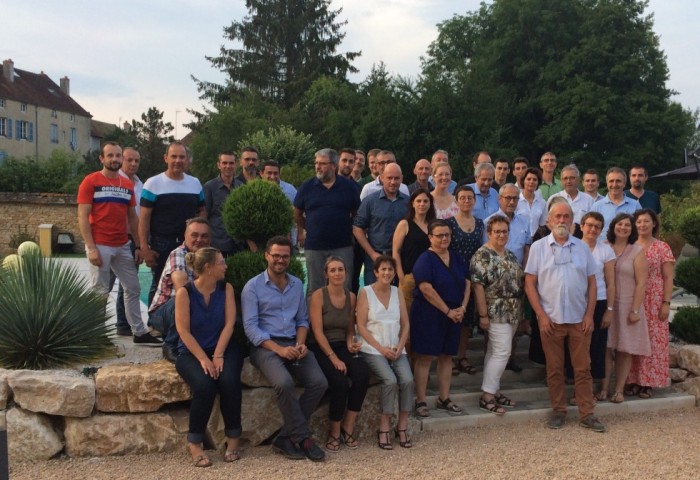 2019.06.13 — Ducerf news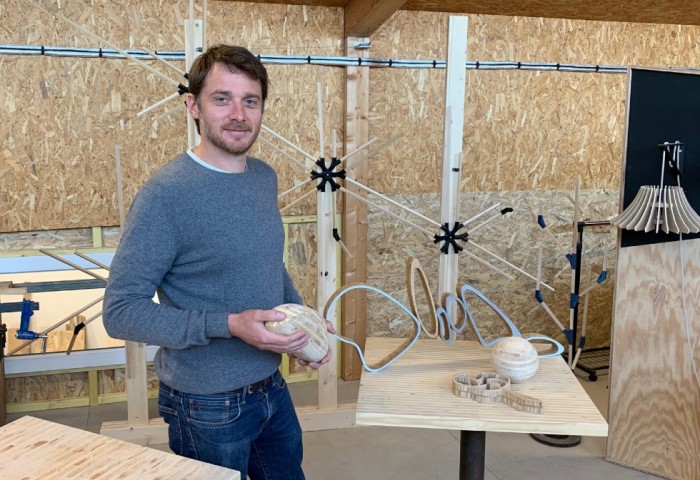 It's an atypical and innovative product that further enhances the Bois Profilés range. The Ducerf Group has teamed up with designer-cabinetmaker Sylvain Hardy to produce and market YD-WOODS©. This solid wood panel, made from common spruce or any other species, has the distinctive feature of being designed using crossed fibres which offers an original and refined graphism, particularly suited to interior design. We met Sylvain Hardy at the workshop of his company Ydrah in Avignon…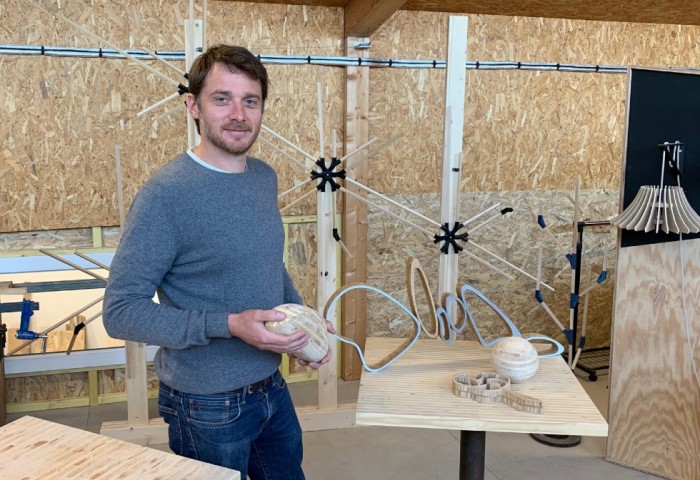 2019.05.16 — Events
From 21 to 24 May, our Export team will welcome you on Interzum in Cologne, the international trade fair for furniture production and interior design. For this edition, Ducerf Group will be presenting its main hardwood products for manufacturers, including Profileo® glulam scantlings , wood joinery manufacturing, solid panels Panoplot® and Patchwood® glued laminate.
2019.04.23 — Ducerf news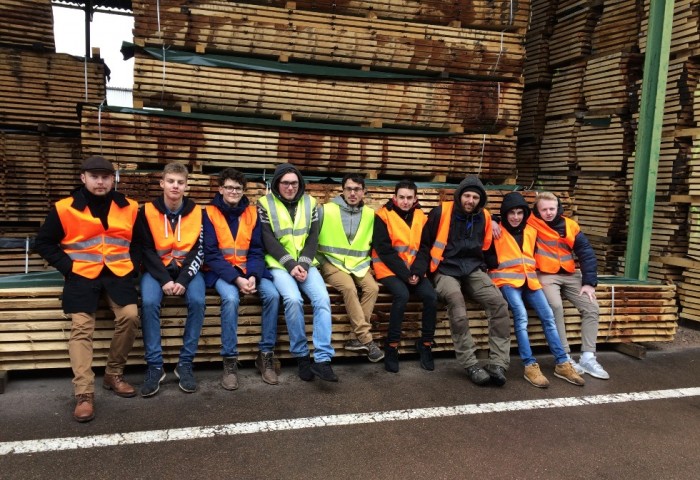 To communicate their passion for wood, transmit their know-how... These are essential values for the Ducerf Group, which welcomed first-year students in carpentry from the Compagnons du Devoir in Besançon. On the agenda, a visit to the sawmill at Vendenesse-lès-Charolles and the THT unit at Bois Durables de Bourgogne, then on to the Les Bois Profilés site. An experience that helped to reassure these young trainees that the timber industry was the right choice for them…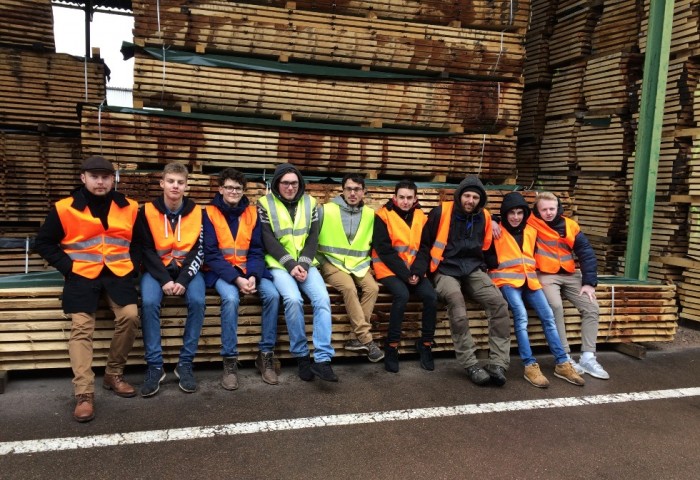 2019.04.10 — Ducerf news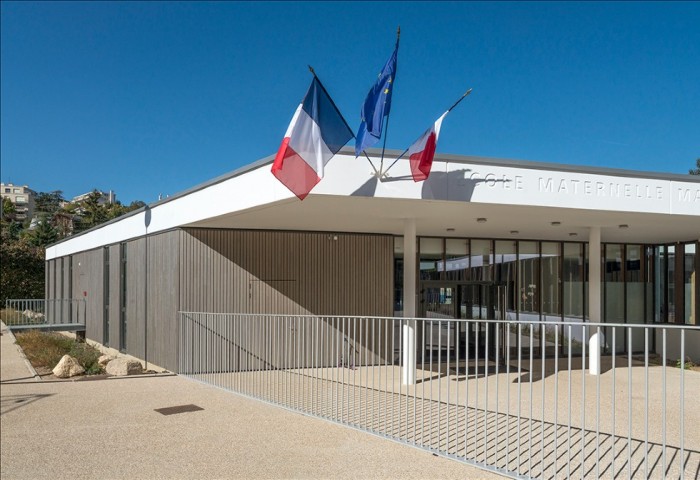 After 2 years of work, 350 young pupils from Saint-Germain-en-Laye (78) went back to a brand new school. The school Marie-Curie, located in the Bel-Air neighbourhood, underwent massive restructuring with the extension of existing spaces and the construction of a new building. The careful attention to aesthetic and environmental aspects led the project leaders to choose Ducerf wood, and more specifically THT poplar, for the external cladding of the premises.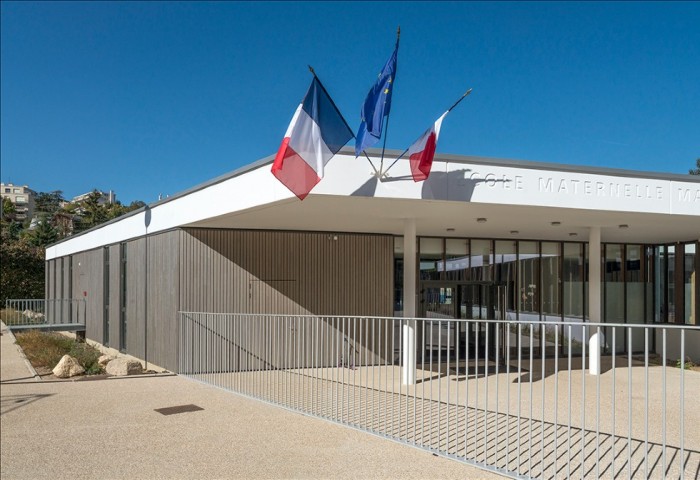 2019.03.20 — Events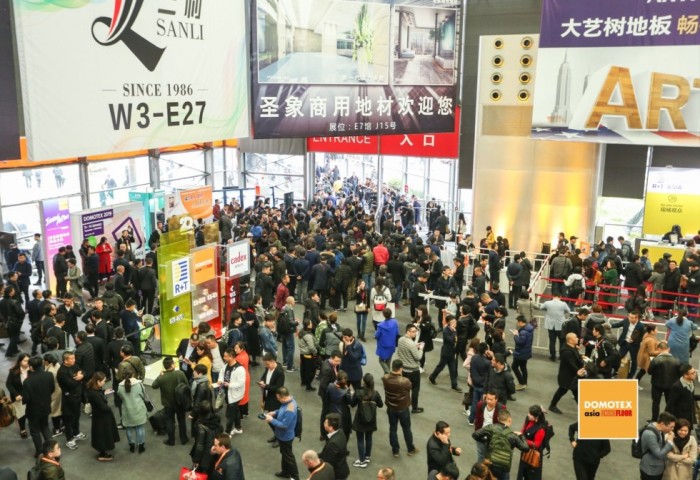 From 26 to 28 March, our Export team will welcome you to the DOMOTEX Asia Chinafloor Shanghai, in Pudong, the international trade fair for carpets and floor coverings, which specializes in the Asian Pacific region.