The Euroforest trade fair is back
2023.06.07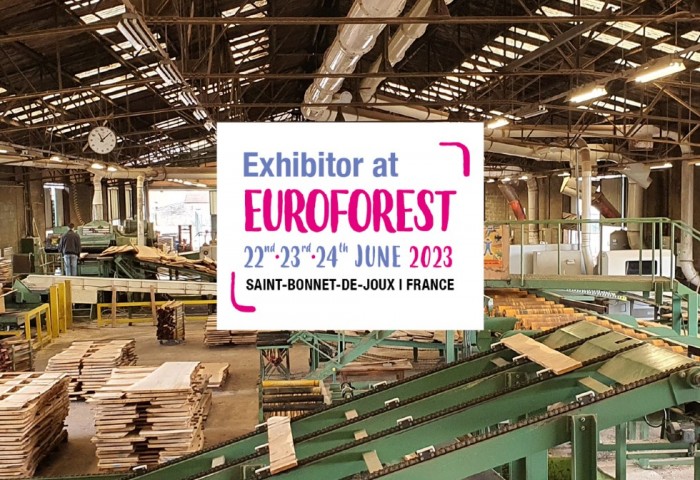 The Ducerf Group at Euroforest
After a 5-year absence, Euroforest, the key event for the forestry and timber industry in the great outdoors, is back!
EUROFOREST, THE LIVING SHOWCASE FOR THE FOREST AND WOOD SECTOR EUROFOREST is one of Europe's leading trade fairs dedicated to the forest and wood sector. Held in the heart of the forest at Saint-Bonnet-de-Joux (71) in Burgundy-Franche-Comté, EUROFOREST is a must-attend event for all those involved in the industry. Now in its eighth year, this international event showcases the vitality and diversity of a sector that employs almost 400,000 people in France, and welcomes all those involved, from planting to processing.
The meeting place for the timber industry

EUROFOREST 2023 will bring together almost 400 professional exhibitors and more than 600 brands from the industry: nurserymen, private and public foresters, regional contractors, forestry operators, forestry cooperatives, sawyers, managers, scientists, experts, farmers, landscape gardeners, nature lovers, etc. The wide range of players represented and its operational configuration make it one of the biggest centres for exchanges, discussions and business. EUROFOREST 2023 is also a major meeting place for foresters from all over the world. 53 exhibitors from abroad will be present, including Germany, Italy, Slovenia, Finland and the Czech Republic. The show is expecting 2,000 international visitors.
An event with several objectives
To raise public awareness of forestry issues
To bring together the players in the sector
Giving a voice to foresters

We look forward to seeing you at this event!
When: 22-24 June 2023
Where: at Saint-Bonnet-de-Joux (71) - Location G10-12