SITUATION UPDATE on 2020.04.02
2020.04.02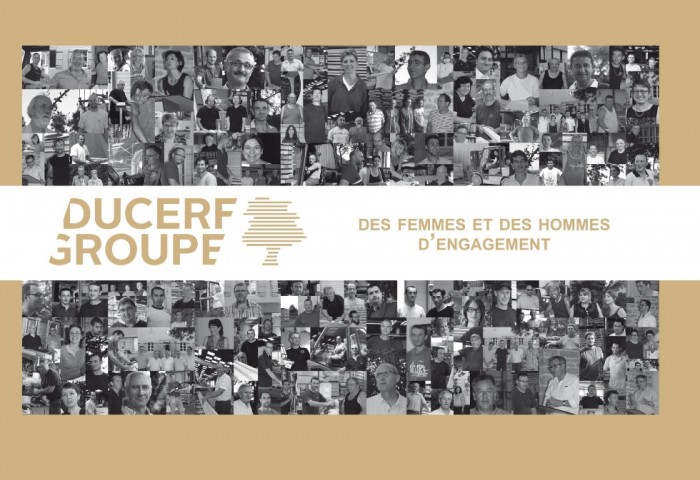 Resumption of activity at our production sites: the Ducerf Sawmill, Bourgogne Bois Industrie and Les Bois Profilés. We are complying with health guidelines in order to protect our employees, our partners, and our customers as we resume our manufacturing activities.
Our objective? To fulfil orders for our customers whose businesses are still running during this time, and in so doing, to provide continued economic support to the wood sector at a local, regional and national level.
We would also like to take this opportunity to remind you that our administrative and sales teams are teleworking to ensure continuity of service.
We are proud of our teams, and intend to remain mobilised and careful.
Covid 19 and Ducerf Groupe - Update 19.03.2020
Faced with current health crisis, and in compliance with governmental directives, we have halted production to contribute to the necessary collective effort and to ensure the safety of all our employees, partners and customers.
Nevertheless, during this confinement period, all our employees are mobilised to ensure the continuity of our business and are available via email or by telephone. Our sales teams, in particular, will:
manage pending orders with the internal departments concerned
take new orders
Given our current stocks, we can adapt and be flexible in these circumstances, at all our sites: Ducerf Sawmill, Les Bois Profilés and Bourgogne Bois Industrie.
Our teams and partners will ship pending orders to our customers in France and abroad.
Rest assured that we are standing by to help boost the French economy as soon as we have managed, together and through mutual support, to eradicate this virus.
In the meantime, thank you for your trust, and above all, take care of yourselves and your families!
The entire Ducerf Group.
Your contacts during this period:
Sales Team Export:
Phone: +33 3 85 88 28 33
Florence Perrucaud: florence.perrucaud@ducerf.com
Chantal Jugnet: chantal.jugnet@ducerf.com
Virginie Descharmes Sfiligoï: virginie.sfiligoi@ducerf.com
Manning Ding: manning.ding@ducerf.com
Via the ENGLISH contact form on the website: https://en.ducerf.com/contact
Via the GERMAN contact form on the website: https://www.ducerf.de/
Sales Team France:
Phone: +33 3 85 88 28 28
Thomas Botti: thomas.botti@ducerf.com
Nicolas Magnin: nicolas.magnin@ducerf.com
Jean-Philippe Laubreton: jean-philippe.laubreton@ducerf.com
Terry-lise Charnaise Brown (logistics): terry-lise.charnaisse@ducerf.com
Via the FRENCH contact form on the website: https://www.ducerf.com/contact