Situation update on 2020.04.27
2020.04.27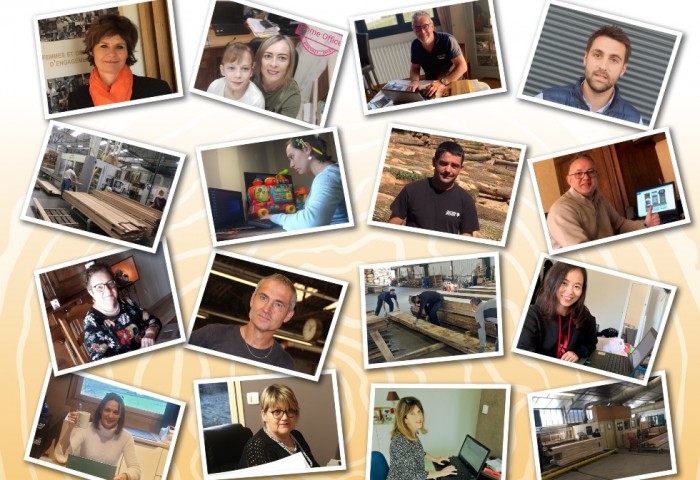 Ducerf is at your side!
In this 7th week of confinement, we would like to thank our French and international customers, our partners and our suppliers for their trust and loyalty, despite the daily adjustments we all have to make.

We appreciate the kind attentions received and the joint effort in maintaining the activity of the hardwood sector which, we hope, will allow for a progressive and more dynamic upturn of our markets tomorrow.
Together, we will get the economy back on its feet!

We'd also like to thank the dedication of the Ducerf teams, who strive to remain mobilised for you: production teams, France and Export sales teams, administration, logistics, accounting, marketing, communication, etc.
Thank you and take care!

Your contacts during this period:
Sales Team Export:
Phone: +33 3 85 88 28 33
Florence Perrucaud: florence.perrucaud@ducerf.com
Chantal Jugnet: chantal.jugnet@ducerf.com
Virginie Descharmes Sfiligoï: virginie.sfiligoi@ducerf.com
Manning Ding: manning.ding@ducerf.com
Via the ENGLISH contact form on the website: https://en.ducerf.com/contact
Via the GERMAN contact form on the website: https://www.ducerf.de/
Sales Team France:
Phone: +33 3 85 88 28 28
Thomas Botti: thomas.botti@ducerf.com
Nicolas Magnin: nicolas.magnin@ducerf.com
Jean-Philippe Laubreton: jean-philippe.laubreton@ducerf.com
Terry-lise Charnaise Brown (logistics): terry-lise.charnaisse@ducerf.com
Via the FRENCH contact form on the website: https://www.ducerf.com/contact