Hardwood cladding COTEPARC
For cladded siding or clerestories, there is a strong need for reliable and sustainable species, and that are adapted to the location and the mode of implementation. Untreated oak, emblematic species of the French forest, is naturally adapted to cladding. This timeless species will sustain your creativity for the design and production of façades.
Products
5 profiles: Beveled, flat, parallelogram, rounded, vertical type clerestory
Full length or finger jointed boards
Natural oak of QF2 X quality
Associated products:
Advantages
Natural durability
Material 100% natural
Local hardwood species
PEFCTM certified
CE mark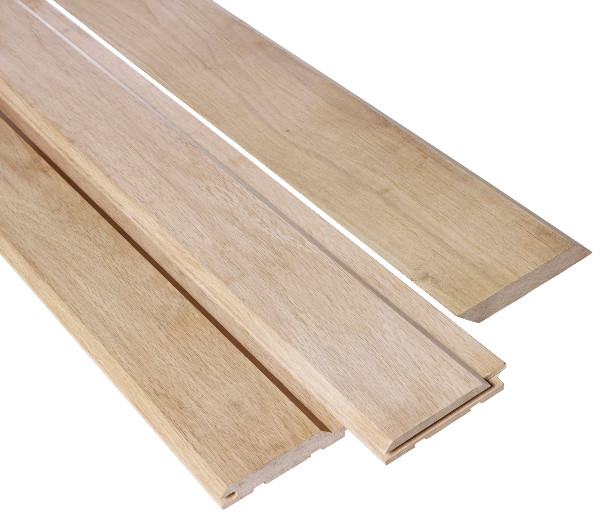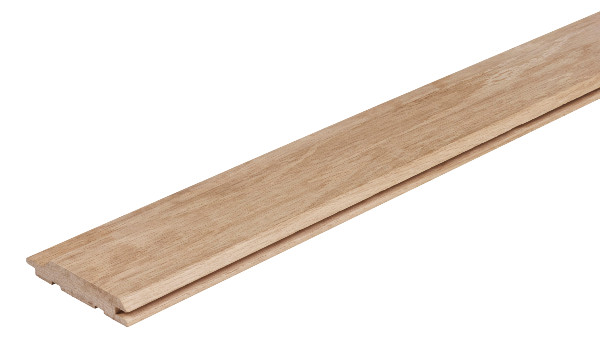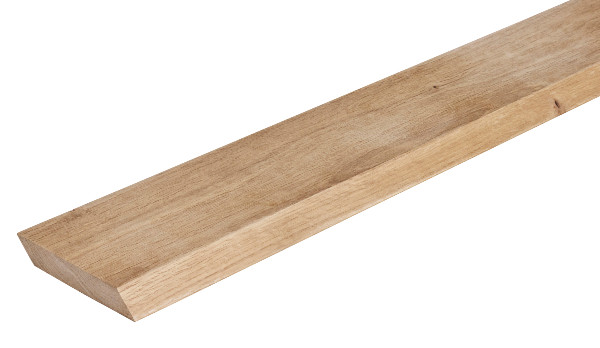 Technical characteristics
| | |
| --- | --- |
| Thicknesses | 21 mm (solid), 20 mm (jointed) |
| Finger jointed boards | 3,000 to 5,000 mm |
| Full length boards | packaging in lengths from 800 to 2,400 mm, from 200 by 200 mm |
| Total widths | 100, 120 and 140 mm |
| Visible widths (for interlocking profiles) | 90, 110 and 130 mm |
Jointing conforms to DTU (PU glue)
Outdoor laminate possible (MUF glue)
In search of authenticity for an exterior cladding, we offer you a range of cladding profiles in natural oak, without any treatment.
Authentic exterior cladding
For interlocking cladding or even clerestory, you can rely on reliable and durable species, adapted to the location and the method of implementation. Oak, the emblematic species of the French forest, is naturally adapted to this use. This robust and warm species will fuel your creativity for the creation of aesthetic, natural and timeless facades.
The advantages of natural oak in cladding
Exceptional quality
Oak is the noble species par excellence, which conveys an image of solidity and durability. This species from French forests is therefore processed locally. We offer oak cladding of QF2 X quality, i.e. with very few singularities. They are limited to a few small knots, hardly visible on a cladded surface.
Untreated
Requiring no treatment to withstand outdoor weathering and other stresses, natural oak cladding boards are ready to use with a durability that can exceed 100 years, depending on humidity conditions.
The aesthetics of oak cladding
Oak cladding will bring a warm and comfortable look to even the most contemporary of your projects. Its classic touch can create a striking contrast when combined with modern architectural elements.
Oak's natural brown colour will fade and grey over time, as will all wood species. Its colour will tend to darken slightly with the patina of time.
available species
References