Footbridge

Charolles (71) France
Oak timber planks for the town of Charolles
Charolles, a small municipality in the Saône et Loire department in Burgundy, is well known for its Charolais beef, but its popularity with tourists is due to its architectural and historical charm and its many footbridges.
For the development of one area, the town opted to construct a public footbridge from local wood.
The decision was to use oak, a local hardwood that is predominant in the surrounding forests, which remains an ecological, robust and aesthetic material.

Project commissioned by: Ville de Charolles (the town of Charolles)
Côtéparc® PREMIUM natural oak decking
Planed, grooved planks
Sections: 41 x 150 mm2
Type of installation: traditional with visible stainless-steel screws
Volume of wood: 60 m2
Photo credits: Jérôme Aubanel – Ducerf Group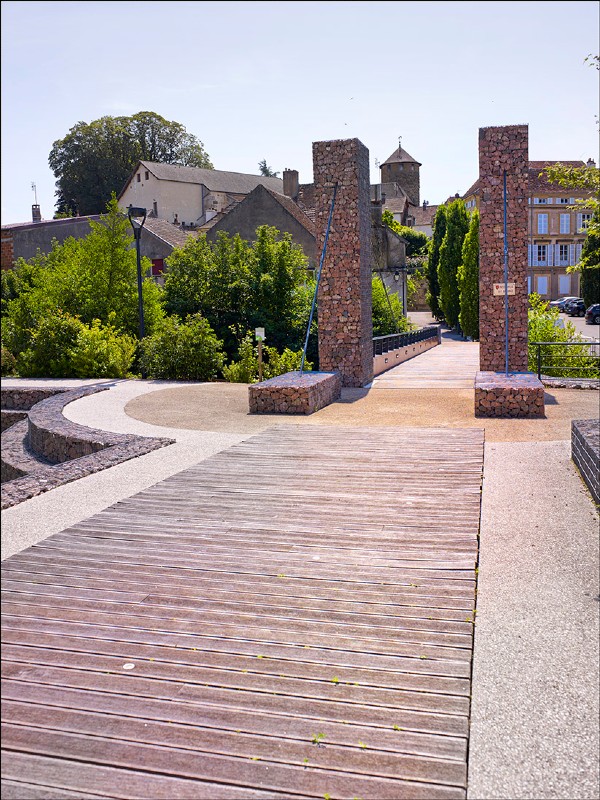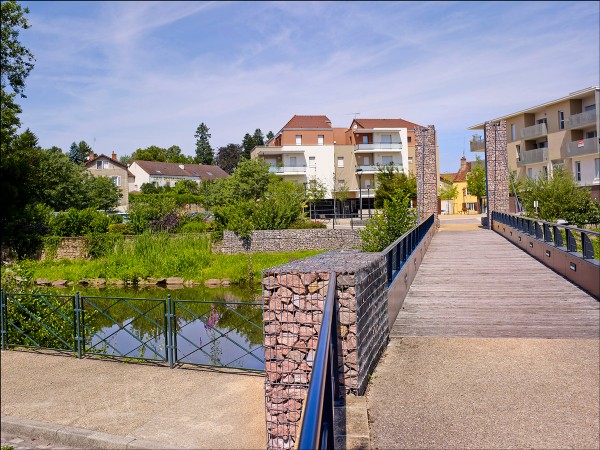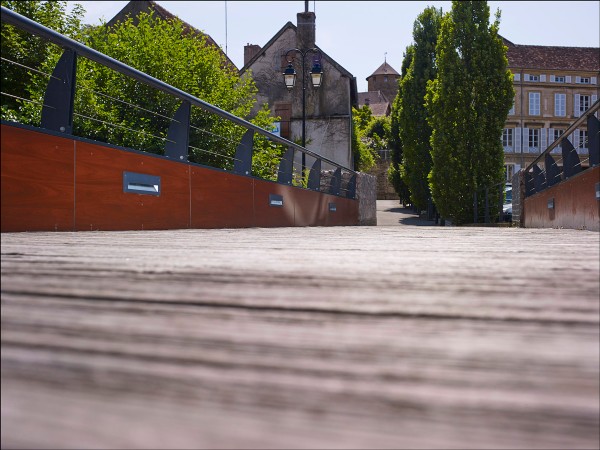 Products used
Species used
Other references