Ilicut head office

France
ILICUT, new innovative and sustainable premises

ILICUT, a company specialising in the cutting and machining of solid wood panels (www.ilicut.com, formerly La boutique du Bois), has taken a major step forward with the inauguration of its new production site.
For more than 10 years, the company has been offering an alternative to standardised mass-market products, as well as a cost-effective, responsive solution for customised interior design and decoration projects. Kitchen worktops, desks, dressing rooms, tables, bookcases, staircases... their innovative web platform makes it possible to create all kinds of made-to-measure wood furnishing solutions.
Recently relocated to the heart of a dynamic industrial estate in the Charolais region, ILICUT's new site bears witness to the company's commitment to innovation, quality and sustainability.
Wood cladding for a modern, timeless façade
The judicious use of wood cladding is one of the outstanding features of this new structure. As an exterior cladding material, wood provides a unique aesthetic design while also offering technical advantages. Wood cladding was chosen for a number of reasons, combining both practical and aesthetic considerations.
Thanks to its natural insulating properties, wood helps to maintain a comfortable indoor temperature throughout the year, contributing to a reduction in the overall energy consumption of premises. What's more, wood cladding is weather-resistant, offering long-lasting protection against the elements.
Beyond these technical advantages, wood cladding lends a warm, authentic aesthetic to the site.
Here, a number of profiles and species have been chosen to give the façade a distinctive look and give it a sense of rhythm, by playing with colours and also with vertical and horizontal installation methods. A large part of the façade is made of solid square battens in THT poplar with a grey wood finish. There is also ELEGIE cladding in THT poplar with the same finish. For a colour contrast, THT ash cladding with an IPE oil-look finish from Rubio was installed.
The use of wood creates a welcoming, natural atmosphere. It also adds a touch of character and elegance to the architecture of the premises, setting them apart from other industrial buildings.
THT wood cladding, environmentally friendly by nature
As a company that cares about the environment, Ilicut is committed to adopting sustainable practices that respect nature. The choice of wood for the exterior fittings is perfectly in line with this philosophy. The wood used comes from sustainable resources, guaranteeing the preservation of forests and compliance with strict environmental standards.
What's more, wood is a renewable material that stores carbon. By opting for wood cladding, Ilicut is helping to combat climate change by reducing its carbon footprint and promoting the use of sustainable, eco-responsible materials.
Ducerf wood cladding products :
Square battens 70x50 mm planed 4 sides and 2 chamfers (Type BARD 105) in solid wood with a finish (application of 2 coats of old wood grey saturator, 2 edges and 1 side) / Qty: 2295 ML
Poplar AB THT siding - Elegie profile - section 130 x 21 mm with a finish (application of 2 coats of old-wood grey saturator, 2 edges and 1 face) / PU: 297.47 M2
Ash cladding THT - Elegie profile - section 130 x 21 mm with a finish - Application of Rubio Monocoat IPE look oil / Qty : 16.029 M2

BBZ architecture (69)
Photo credit: Ilicut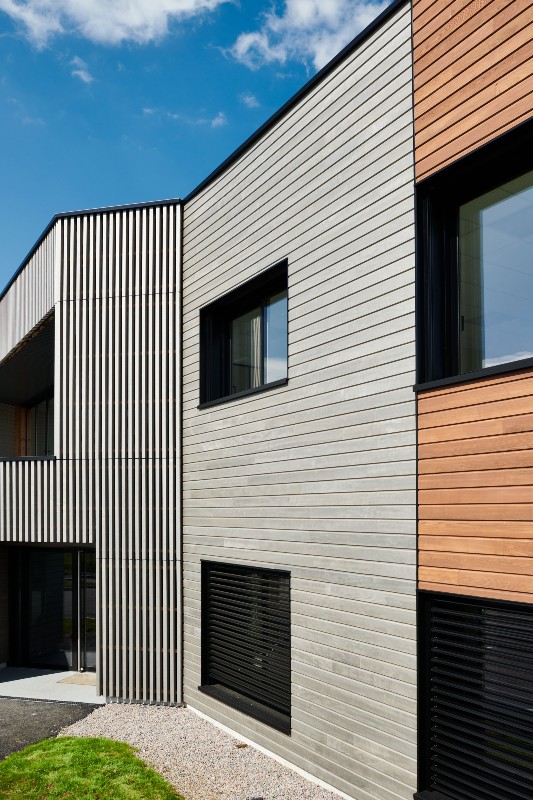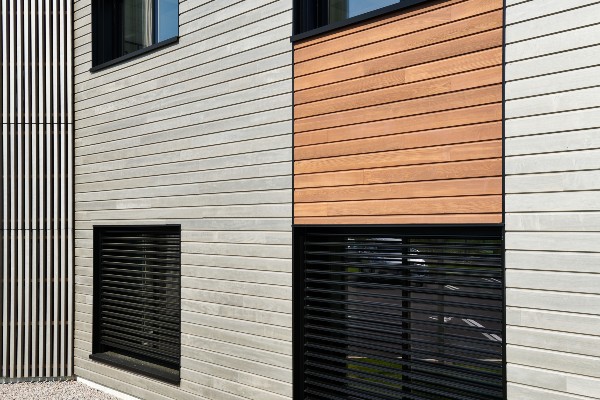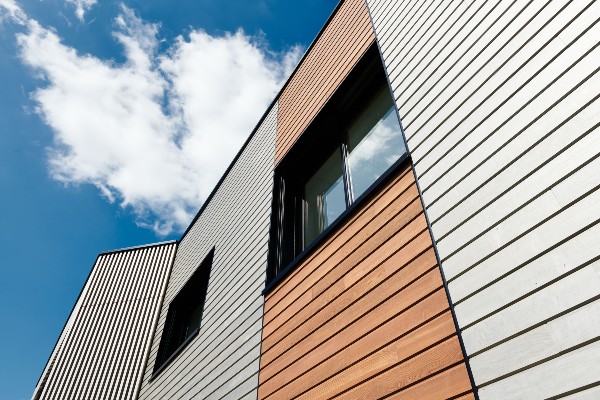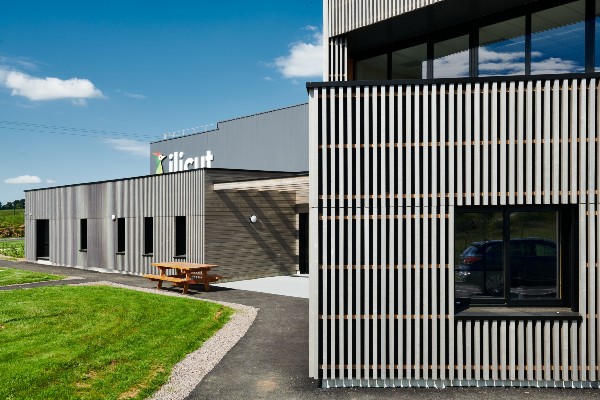 Products used
Other references