Oak walkways in a nature reserve
Oak walkways in a nature reserve
72 footbridges made by Charrier Bois have been installed in a Natura 2000 area, a nature reserve located in the south of France, using our range of oak decking.
To integrate the terrain while preserving the environment, wooden walkways were chosen.
Oak decking is also perfectly suited to wet areas.
Oak decking, ideal for enhancing landscaping
This range enhances landscaping, especially in the open countryside.
The natural durability of oak is particularly appreciated for this type of work. They are popular for the manufacture of footbridges, pontoons, terraces and public walkways. To meet all the needs of outdoor installations, they are available unfinished, planed or planed/striped.
PEFC certification
Realization Charrier Bois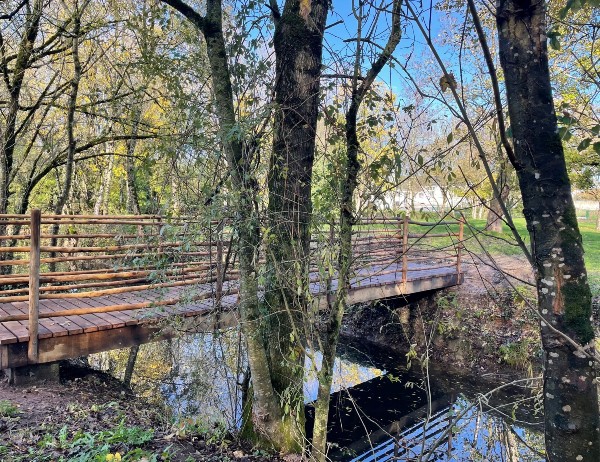 Other references