Outdoor layout

Mercurol-Veaunes, France (26)
Creating an outdoor living space with oak transoms.
Living in a beautiful commune in a 'classified site' in the heart of the Drôme has its advantages, but also presents certain challenges concerning the outdoor arrangement of your house.
Indeed, how to go about optimising a hillside plot and creating flat and living spaces while respecting the surrounding environment?
This home-owner found the solution by using Ducerf oak transoms, tool of all-terrain landscaping creation.
They used the transoms as borders to demarcate and punctuate the mineral and vegetal surfaces, in such a way as to highlight the lay of the land, and evoking at the same time the old beams above the doors.
As for combining oak transoms, a material 100% natural and authentic, with stone, paving or concrete steps, this fashions the shapes and reinforces the perspectives around the house.
The finished harmony gives the place a picturesque and poetic quality, just like in historical books about our French villages.
Project commissioned by: private, a detached house - Mercurol-Veaunes, France (26)
Landscaping oak sleepers
Cut to measure: 10 cm x 10 cm
Photo credits: Ducerf Group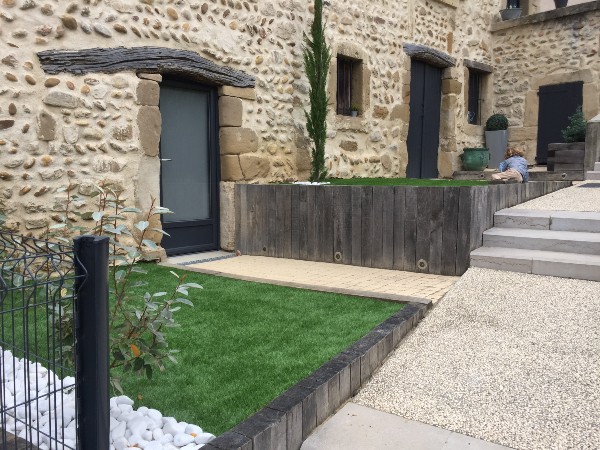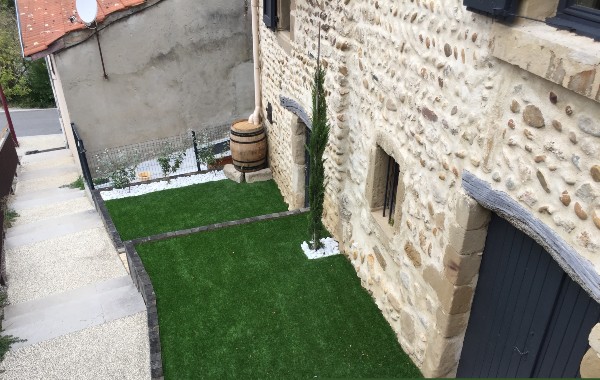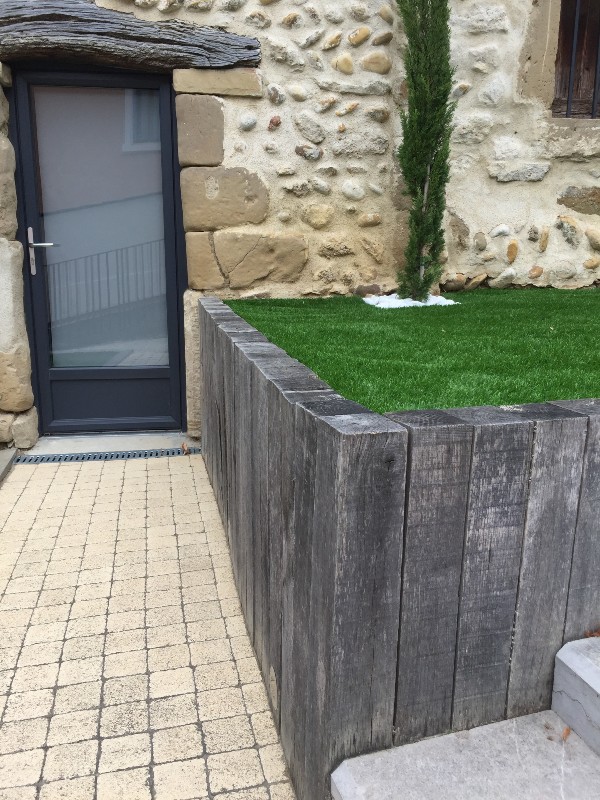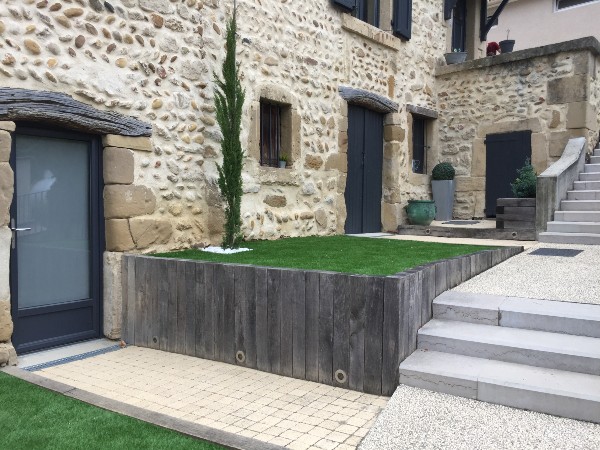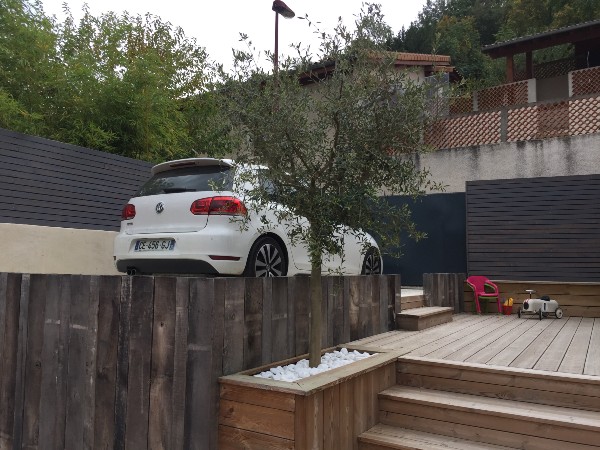 Products used
Species used