The Pont Neuf harbour

la Barre-de-Monts (85) France
The Pont Neuf harbour - Reconstruction of an atypical Vendée port
Built in 1838, on the occasion of the national road project linking Nantes to La Barre-de-Monts, the Pont Neuf harbour, know as "Chinese harbour" by local people, is made up of 99 wooden pontoon.
Original in its architecture, this type of port is characterised by a large number of pontoons supported by wood pillars, reminiscent of small Asian ports.
These pontoons are part of the town's heritage and are now part of a wider departmental maritime ambition to serve all users of the sea, starting with professionals.
Originally built by private individuals, they were not all made of the same material. Over time, construction defects appeared, accentuated by the raising of the dike.
The reconstruction of these pontoons has therefore become essential, for safety reasons, without losing the rustic character that gives the port its charm.
Driven by this desire for conservation, the project teams chose to use local species for the decking of the pier, the access ramps and the framework wood. All these oak timber elements were sawn by Ducerf Groupe and are certified « Bois de France ».
Ecological and well known for its intrinsic qualities in humid environments, oak fits perfectly with this natural surroundings.
The 6 to 8m long pillars are made of chestnut wood.
This project required good coordination between the technical teams. Indeed, the demolition and reconstruction work was carried out simultaneously, taking into account the constraints linked to the tide. The implementation by land and water means required the expertise of the company Charrier Bois for the realization and installation of the oak structure as well as the company Thouzeau, specialist in the safeguarding of waterways for the protection of biodiversity.
Project commissionned by : Vendée departmental council
Carpenter : Charrier Bois company (85)
Other company : Thouzeau (Merceron TP Group)
Product references :
Premium oak decking - Ducerf
Squared oakwood beams choice QP1
Species: Oak
Volume : 200m³
Photo credit – Courrier Vendéen & Ducerf Groupe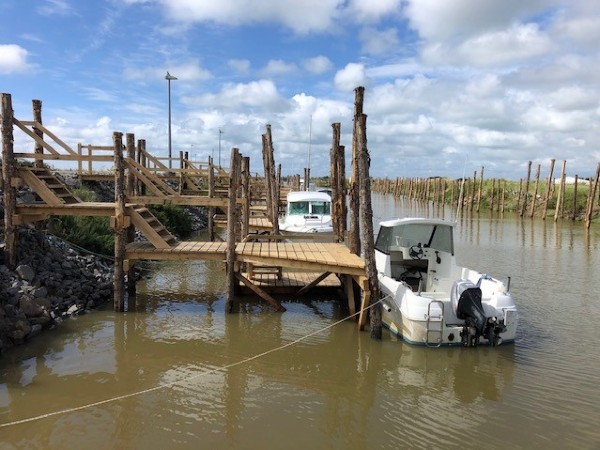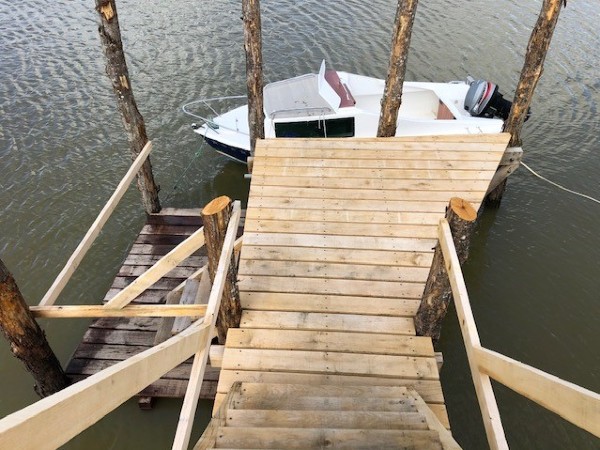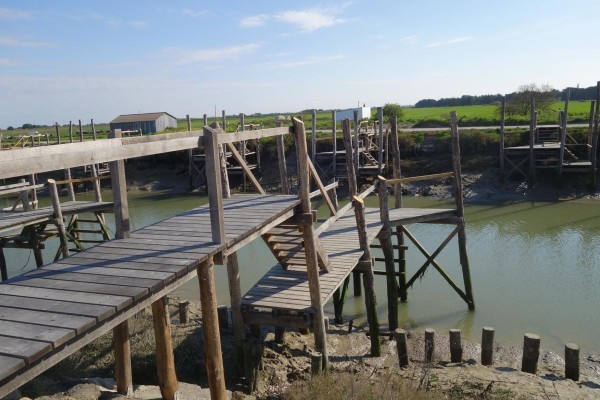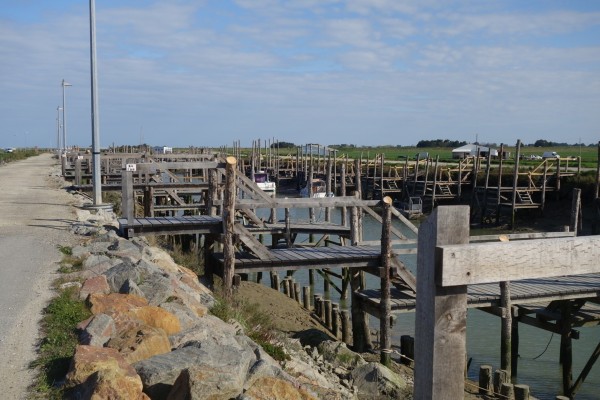 Products used
Species used