Solid panels PANOPLOT®
Panoplot® is a ready to use panel, made of solid full stave lamellas glued together on the side and in the width. Perfect for manufacturing stairs, table tops, furniture, layout, decoration etc. Adaptable to all modern uses of solid wood.
Products
Panels made of lamellas with 40 mm and +
Sanded on 2 sides
Cut to the available dimensions
Individually wrapped in film
PEFC TM or FSC® certification depending on the species
Advantages
Ready to use
Time saving
Cost-effective
Drying guarantee
Great stability
Optimised storage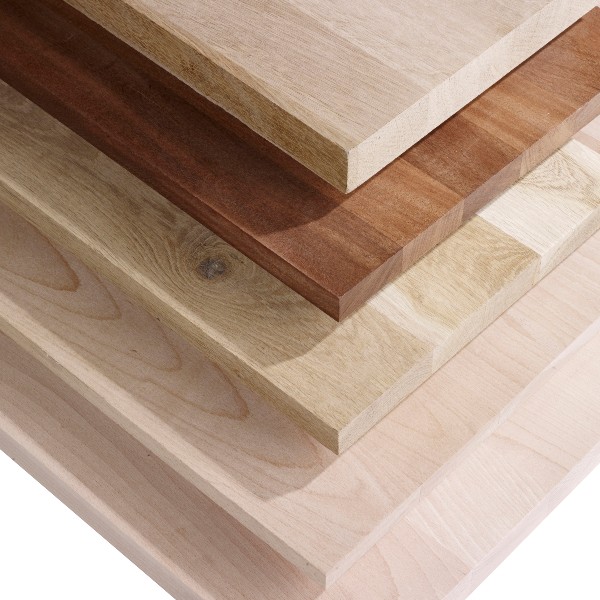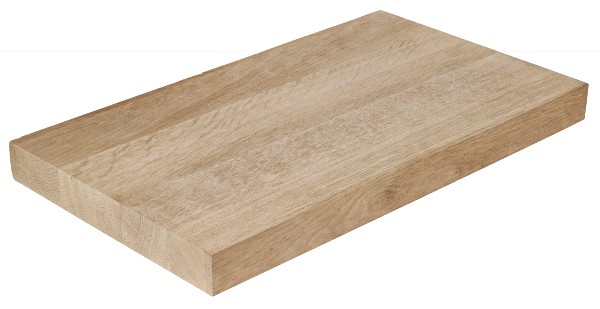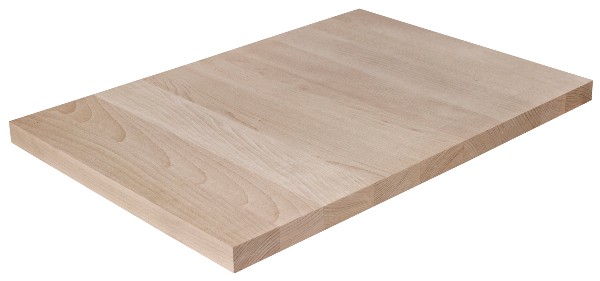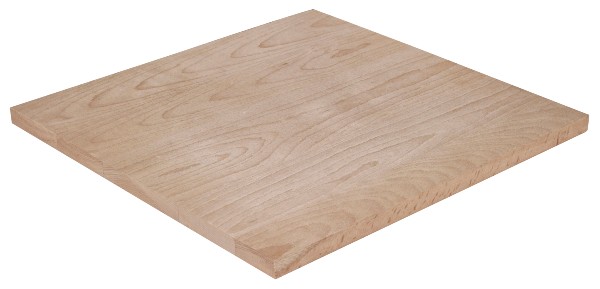 Technical characteristics
| | |
| --- | --- |
| Thicknesses | 13 - 19 - 26 - 31 and 40 mm |
| Widths | 650 and 950 mm |
| Lengths | from 900 to 2,400 mm depending on species |
Definition of qualities offered by species:
| | |
| --- | --- |
| Cabinet oak Making | tolerance of small sound and encased knots (diam. 5 mm max.), panels in a matching colour, sound sapwood admitted for back face |
| Natural oak | filled sound knots (25 to 30 mm max. diam.), panels in a matching colour, sound sapwood admitted for back face |
| Ash | Tolerance of traces of red heartwood on back face |
| Oak A/B | Quality face A: grade Q-F 1 Bis, Quality face B: grades Q-F 1 Bis/Q-F 2 |
| Ash A/B | Face A, free of knots and 1 face clear , Face B, some sound knots allowed and all brown traces allowed |
The wood used is dried to 10% +/- 2%
For interior use of D3 glue
Check with us for the exterior adapted collage
What is the use of solid wood panel?
Solid wood panels are commonly used in interior design for their strength and appearance. Solid wood can blend in with all decorative styles, both in a modern interior, as well as in a more classic interior by choosing the right species.
This panel, which we offer mainly in solid oak and beech, is intended for the manufacture of stair treads, table tops, furniture, interior fittings, decoration... It is suitable for all the common uses of solid wood.
Solid oak panel
Oak is one of the most versatile and durable native woods.
Solid and elegant
Resistant to impact and punching, oak species has qualities that are highly sought after, particularly for staircase manufacture.
It can be treated with a finishing oil to nourish the wood, for example in the manufacture of a bookcase, or with a polyurethane varnish to make the panel resistant to humidity and so be able to use it in water rooms.
The oak species has a beautiful colour from light brown to yellow brown.
A variety of uses
Oak panel is a type of solid wood panel ideal for many uses in joinery or cabinet making (furniture making, worktops, wooden tables, wooden stairs...) -
Solid beech panel
Beech is a multi-purpose and welcoming wood for the interior. It is a strong wood species that allows the production of solid wood panels that are strong and made to last. Beech panels range from grey-white to light pink, so depending on the finish you choose: natural or steamed, its shade will be light or "pinkish" for greater consistency.
Easy to work with
Its very fine grain and straight edge make it easy to cut and work. Aesthetic and robust, it has good mechanical properties.
A perfect finish
In furniture, solid beech panels are commonly used in the production of furniture. These include: tables, beds, desks, storage furniture, etc. With its light grain and clarity, beech wood brings warmth and softness. The result always looks nice, as solid beech wood panels offer excellent manufacturing possibilities.