Agathe & Sophie, Solar Decathlon 2022
Agathe & Sophie, Solar Decathlon 2022
Within the framework of the Solar Decathlon Europe 2022, the Ducerf Group was partner of the Agathe & Sophie project. An innovative project carried by the Auvergne Rhône-Alpes Team, which came third in this edition!
"At Ducerf, we are very attached to these student projects which aim at preparing tomorrow's habitat, with concepts and materials more respectful of the environment." Thibault Chastagnier
A project on the renovation of the building stock
The AuRA team addressed the issue of rehabilitation of existing heritage with a project involving the renovation of a building stock. The AuRA team chose to rehabilitate a hotel site into participative housing. The project is located at the Col de l'Arzelier, at an altitude of 1,154 meters in Château-Bernard (38). The site has been in sharp decline since the closure of its ski lifts in 2018. Through its project, the Team AuRA hopes to revitalize this area and develop its potential for welcoming new inhabitants. The former Deux Soeurs hotel, built in the 1970s, will be renovated to include housing, common areas and activities, while integrating issues related to public spaces in this area and its inhabitants.
It is thus a slice of this project that was built and exposed during the competition.
An ecological and eco-responsible project
Concerning the construction and the layout, the team used only ecological, geosourced, biosourced or reused materials. It proposed an architectural project based on the modularity of the spaces, energy efficiency, the use of renewable energies while placing the human being at the center of the project. Working with building and construction professionals, the team built an exemplary, energy self-sufficient housing demonstrator.
THT wood decking
The company Ducerf Group supported the participation of the AuRA Team by providing free of charge part of the materials necessary for the realization of the project, that is to say 135 m² of THT ash terrace boards (treated by high temperature) with a special striated finish, section 21 x 120 mm.
The high-temperature treatment makes it possible to use local species, such as ash for example. Thus treated, it can be used for the manufacture of terrace boards for outdoor applications. Its stability and durability are enhanced by the THT, making it a safe bet when exposed to the weather, the sun or in contact with soil moisture.
Client: TEAM AURA
Product: THT ash decking boards from the CotéParc range
Section: 21 x 120 mm
Terrace surface: 135 m2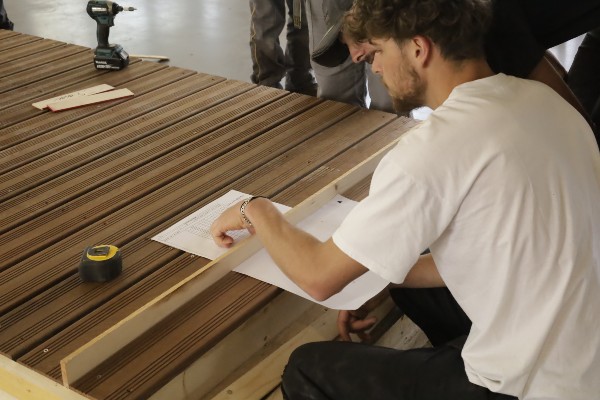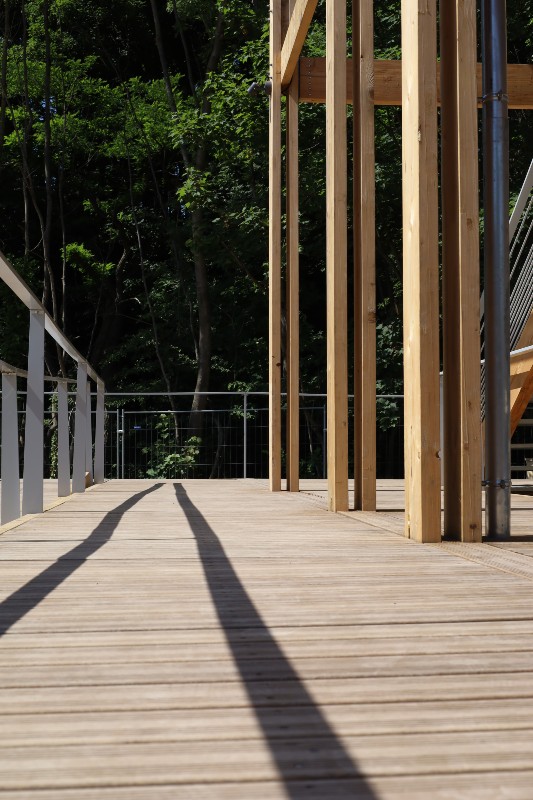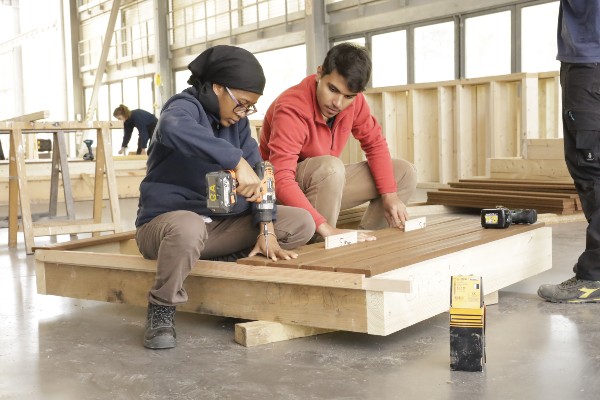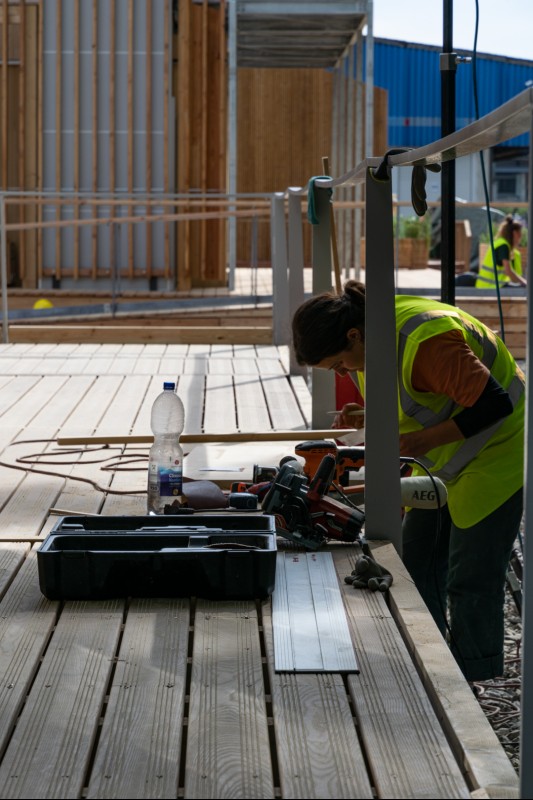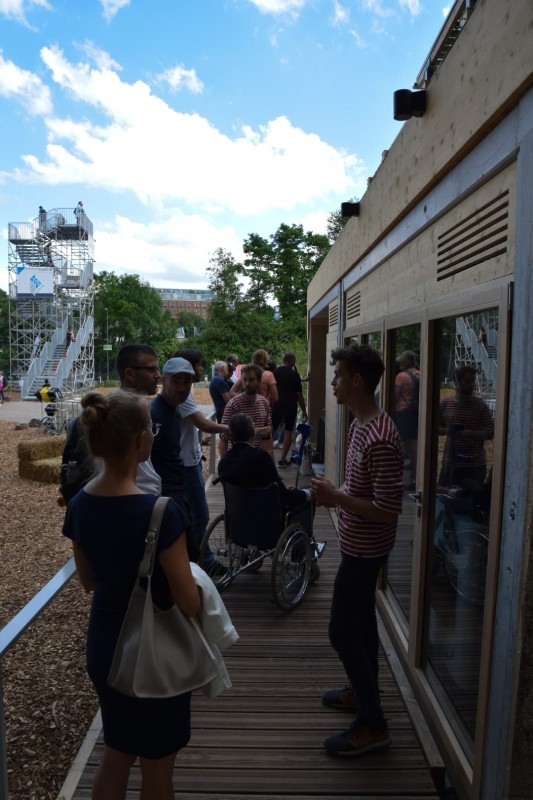 Products used
Species used