Bus shelter and Building

(Vosges, France)
THT beech cladding, a winning and ecological choice.

Coming from a renewable and recyclable source, hardwood is a prime example of ecological material, which contributes to the greenhouse gas reduction.
When it is used for cladding purposes, it demonstrates highly attractive covering qualities because: it affects both the thermal and aesthetic performance of the building, and its energy cost is lower than that of concrete, steel or aluminium.
Depending on the choice of species, it goes perfectly with other materials and blends into the environment.
For the covering of this bus shelter and building project, the customer chose high-temperature treated (THT) beechwood.
Beechwood is one of the most frequently used species in Europe, and is robust and resilient.
We often find it used for indoor purposes (parquet, stairs, furniture...), but after heat treatment, it can also be used for external product ranges, such as cladding.
Choosing wood is always a win-win.
Cladding from the Côtéparc® range: ELEGIE profile, version planed on all 4 sides and cut to length
Species: THT Beech
Sections: 130 x 21 mm solid panel
Installation contractor:
S.POIROT Atelier Charpente Bois (Vosges)
Photo credits: S.Poirot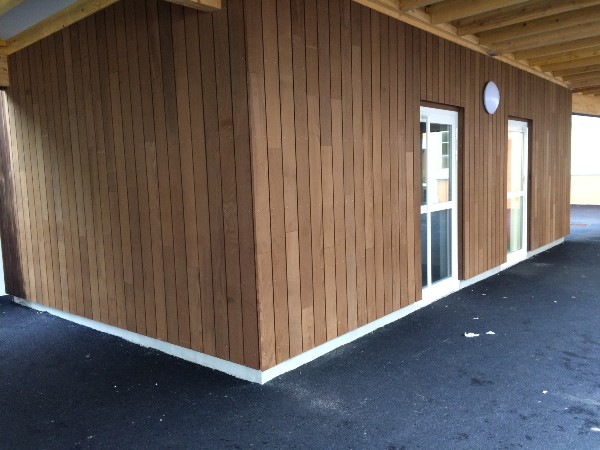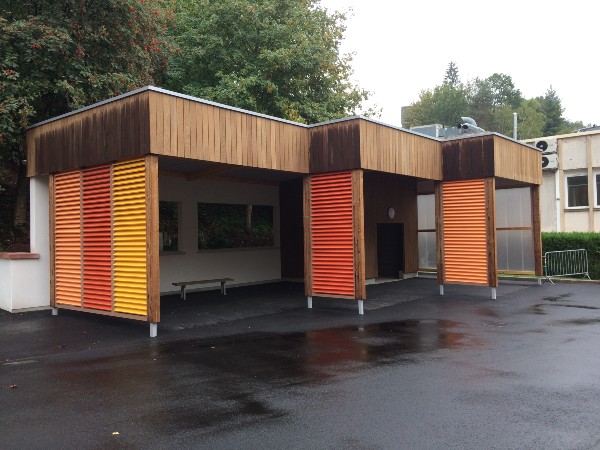 Products used
Species used