Car park at the Leroy Merlin Headquarters

Lézennes (59), France
The multi-storey car park of a big brand gets a wooden makeover
When one of the main large-scale home improvement retailers gave its headquarters in Lézennes a makeover, nothing was going to be left to chance. Even the multi-storey car park, intended mainly for staff, was decked out in wood to reflect the brand's activity.
For this to happen, Ducerf's THT poplar cladding was recommended for the external frame, meaning several splashes of paint in the Leroy Merlin colours could also be added.
The finished result is highly functional, yet also serves as a means of communication.

Project commissioned by: LEROY MERLIN Headquarters, Lézennes (59), France
Wood distributor/Installation company: BSM, Rue de l'énergie – 59560 Comines, France
THT poplar cladding from the Côtéparc® range:
BARD 100 profile, finger-jointed and planed on all four sides
Sections:
180 mm width x 40 mm thickness x 6,000 mm finger-jointed length
Finished volume of wood: 36 m3

Photo credits: Ducerf Group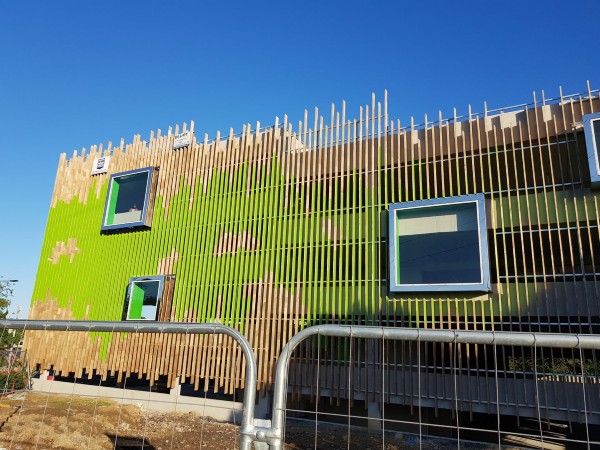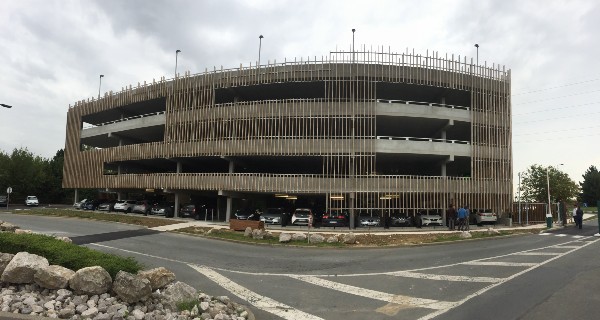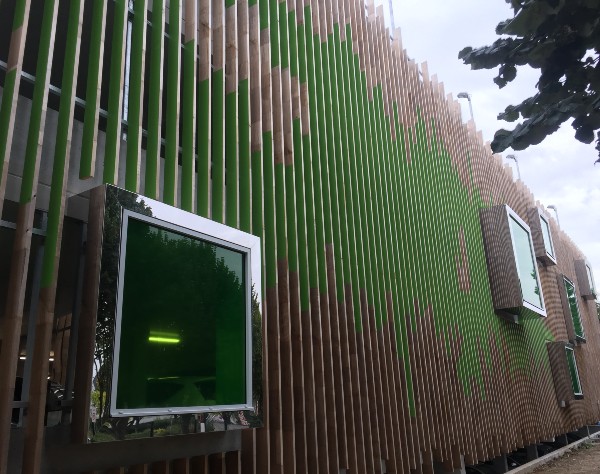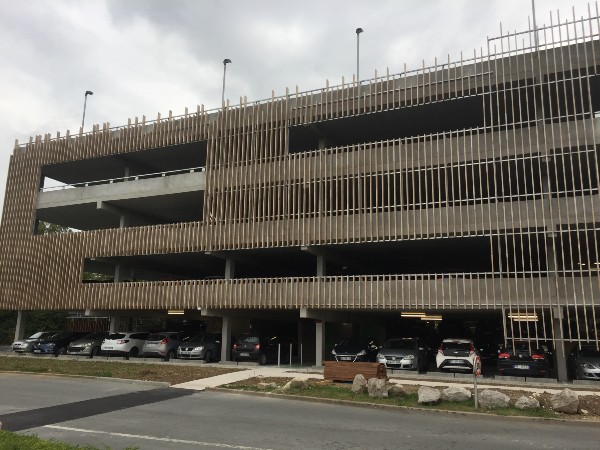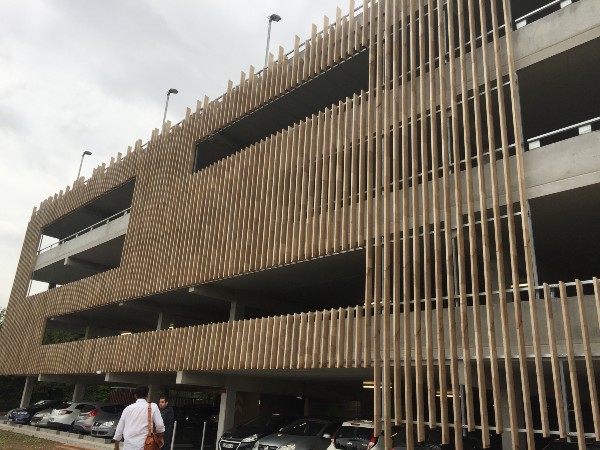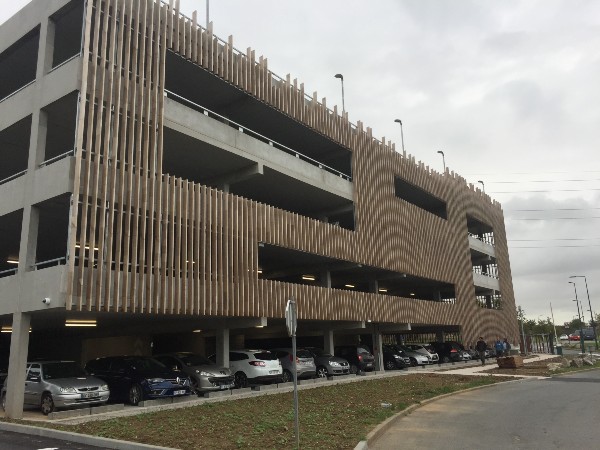 Products used
Species used
Other references