DP Bois offices

Coubon (Haute-Loire, France)
When high-temperature treated (THT) wood is skilfully combined with other materials.
Hardwoods are a source of inspiration for promoting and creating custom-made projects, whether traditional or contemporary.
For the offices of DP Bois Valconex in Orzilhac, Coubon (Haute-Loire, France), THT poplar cladding (high temperature treated) was combined with other materials such as concrete and aluminium.

The warmth of the wood softens the overall effect of this very modern structure and echoes the building's purpose.
At the entrance, the play of the sections partially reveals the inside of the building, and the alternating materials harmoniously emphasize the vertical and horizontal lines of the building.
Coming from a renewable and recyclable source, hardwood is a prime example of an environmentally-friendly material which reduces greenhouse gas emissions.
Cladding from the Côtéparc® range: BARD 105 profile
Species: THT poplar
Sections: 40 x 40 mm, planed on 4 sides, finger-jointed boards, PU bonding
Method of laying: Clerestory​​​​​​​
Project commissioned by: DP Bois Valconex , (43700 Coubon) http://www.dpenergie.fr/
Architects: M+C Architecture, Amandine Masut & Dimitri Croze, (43000 Le Puy en Velay) http://www.mc-architecture.com/
Photo credits: Ducerf Groupe – DP Bois Valconex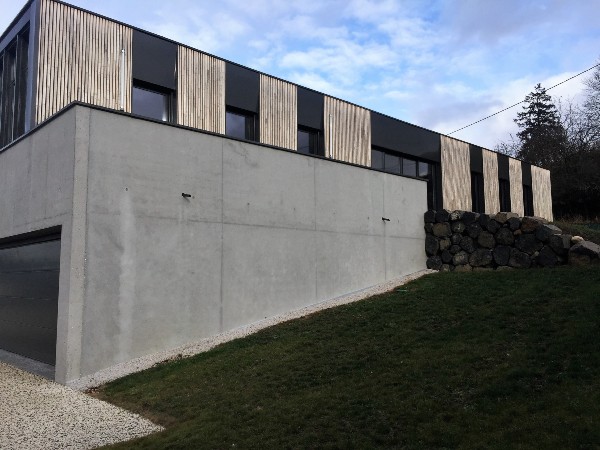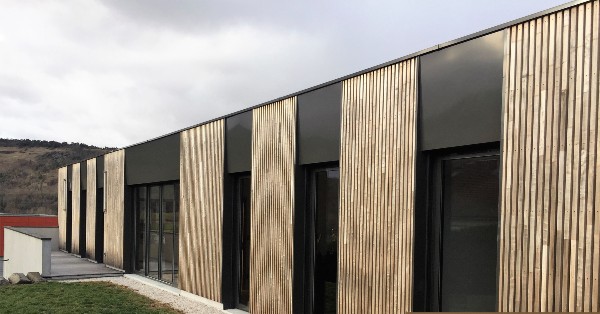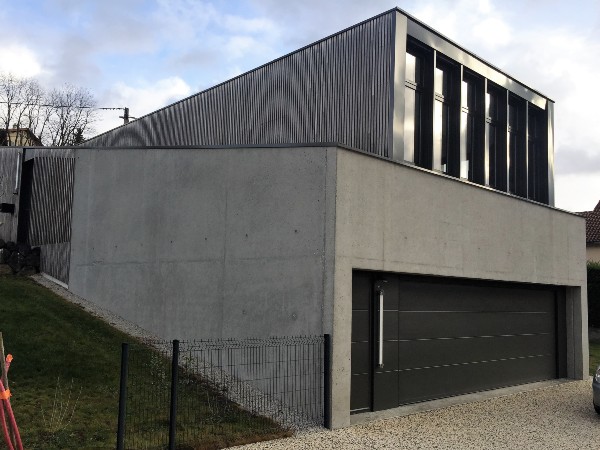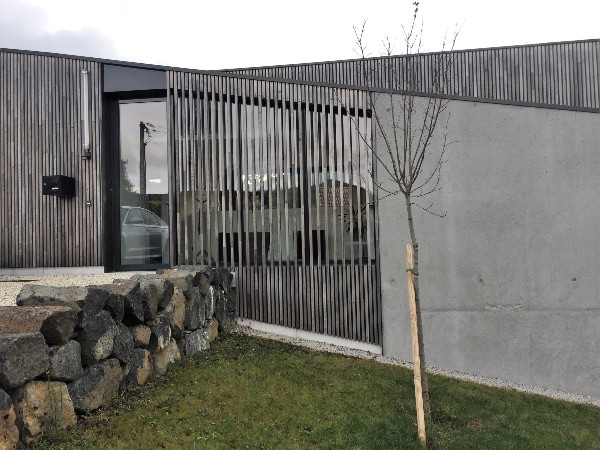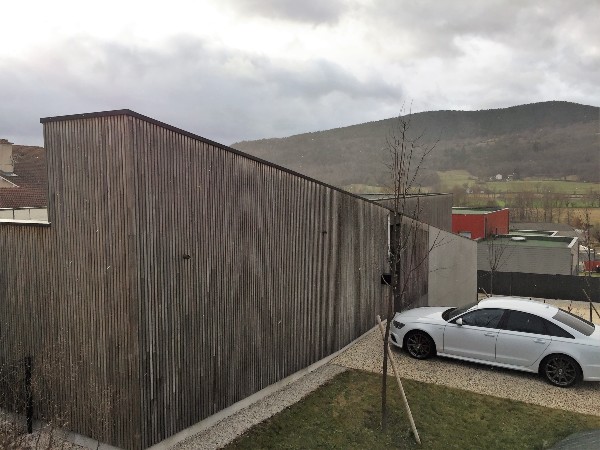 Products used
Species used