Haras de la Côte
Welcome to the Haras de la Côte
Founded in 1993 by Laurent Guillet, a lifelong horse enthusiast, this stud farm is the fruit of his ambition and experience working with the major players in the equestrian industry.
The Haras stands out for its varied activities, including a high-level competition stable, a stable dedicated to young horses, and above all a specialisation in the purchase, development and sale of sport horses. This expertise makes the Haras a key player in the field.
A cottage with a THT poplar façade and THT ash terrace
Nestling in the heart of an unspoilt natural landscape, the Haras de la côté is set in 12 hectares. Between 2 riding arenas, one indoor and the other outdoor, a wooden cottage has been built to provide a reception area for customers and guests attending special events. The entire project was built using hardwood products made from heat-treated poplar. With its wooden cladding and decking, this development exudes harmony with its natural surroundings, while offering exceptional aesthetic and environmental benefits.
It is interesting to observe the evolution of the homogenous natural patina of the façade and terrace, which naturally greys on the outside and contrasts with the chocolate colour of the cladding on the inside.
Choosing wood for a responsible, sustainable project
The choice to use wood for the construction was a conscious decision, in line with their commitment to sustainability and preservation of the environment. Wood is a renewable and ecological material, and our products come from certified resources that are managed responsibly. (PEFC)
In addition to its environmental benefits, wood also offers a natural, timeless aesthetic that blends perfectly with the stud farm landscape. The wooden cladding gives the cottage an elegant look, while the wooden decking provides a friendly, welcoming space to enjoy panoramic views of the surrounding countryside. This wood project creates a harmonious atmosphere conducive to relaxation and connection with nature.
THT poplar cladding
THT poplar cladding is light and durable. A species made durable by high-temperature treatment (THT), this product offers greater resistance to insects and fungi, as well as improved dimensional stability. From an aesthetic point of view, high-temperature-treated poplar offers a warm, contemporary chocolate colour that will evolve towards a natural patina in very homogeneous shades of grey.
Ash decking THT
Ash, a local species of hardwood, is treated at high temperatures for its technical, aesthetic and ecological advantages, giving rise to a range of hard-wearing, durable products often used for outdoor terraces or public spaces.
Client: Laurent Guillet
Ducerf products: THT poplar decking and THT ash cladding boards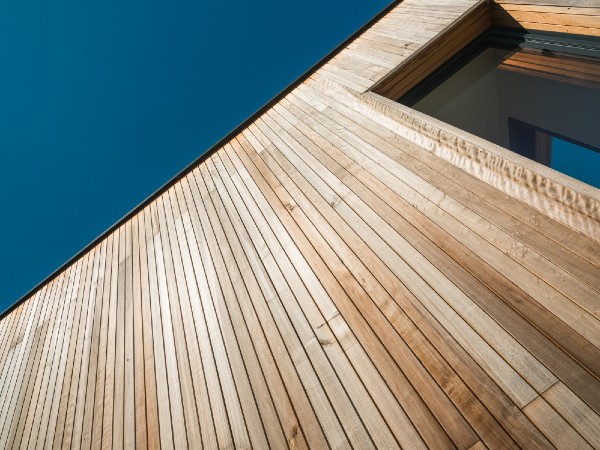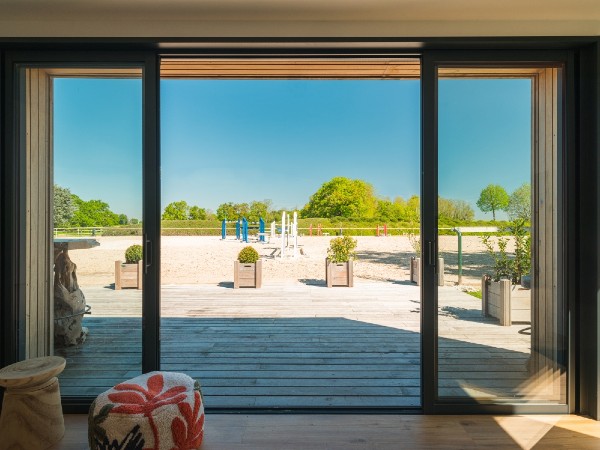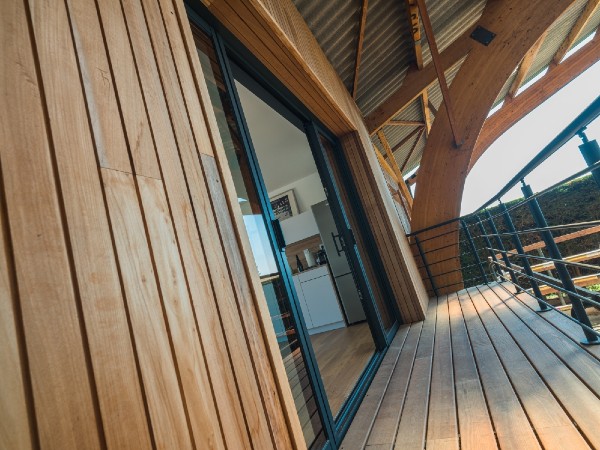 Products used
Other references