House Terrace in Douglas

Rognes, France (13)
Renovating the home: the choice of wood for the terrace.
The great thing about wood is that it looks good with all materials! When renovating their house, for the main covering of the outdoor portion leading onto the garden, this home-owner opted for Ducerf deck boards in natural, sapwood-free Douglas from the Côtéparc® range.
This softwood, of remarkable natural durability, provides a warm and handsome finish. Two years have passed since the laying of the terrace, leaving the Douglas wood time enough to age, so that it now sports a greying hue that blends wonderfully with its environment.
The scene is set: terrace decking that's resilient and embellished with time, and that conjures up images of lounging in the sun or evenings among friends.


Project management and lay: Home-owner
Deck boards in natural, sapwood-free Douglas from the Côtéparc® range
Smooth outer profile, straight-cut end
Dimensions: 145 mm width x 27 mm thickness x 4,000 mm length (full stave boards)
Method of laying: traditional
Finished volume of wood: 41 m2
Photo credits: Ducerf Group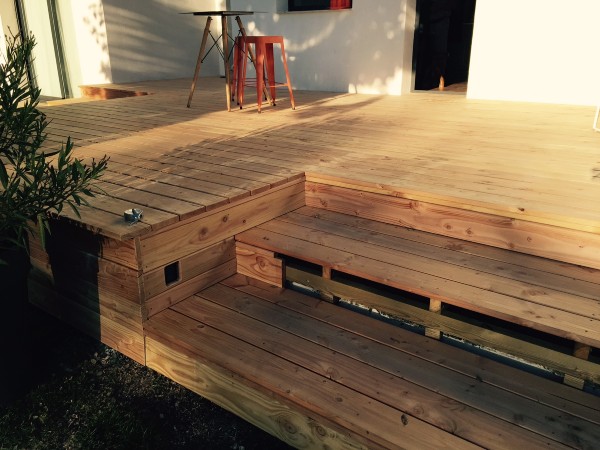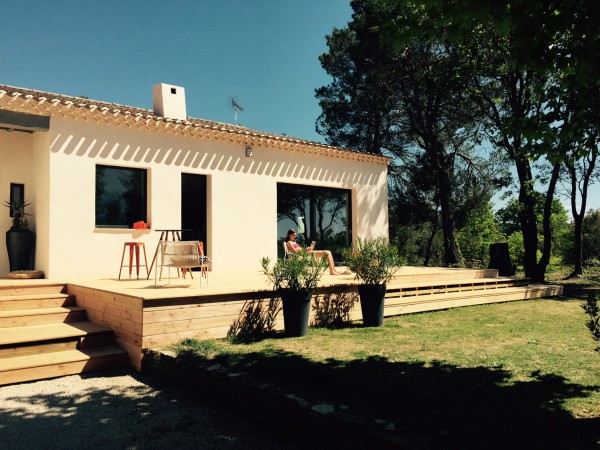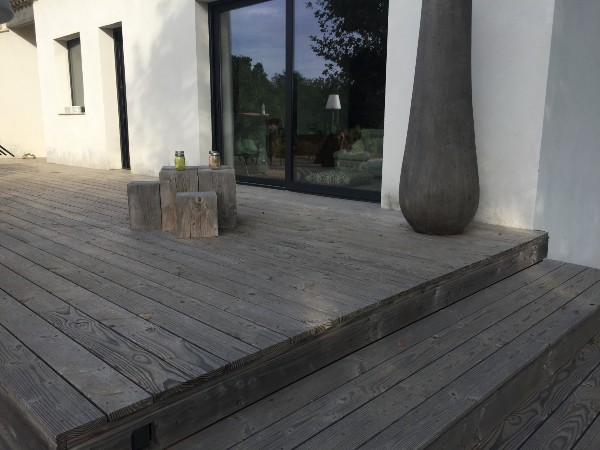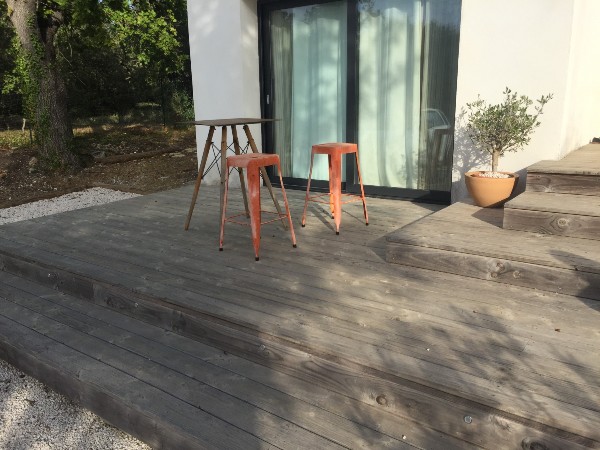 Products used
Species used
Other references