The Quiconces terrace

Le Mans - France
Renovation of a French ash terrace in Le Mans
In the heart of the historic town of Le Mans, a large-scale project has been completed, bringing to life a terrace made of French ash wood. This 1200m² renovation project was carried out because the decking was warping, posing a danger to the public and making access difficult for people with reduced mobility. The wooden terrace is located behind the Quinconces cultural centre in Le Mans, and has been accessible again since April 2022.
Much more than a simple urban development, this project highlights the natural beauty of wood and underlines the importance of using it in public spaces.
Wood has always been a favoured material in architecture and the design of public spaces, for a number of reasons. First and foremost, its warmth and authenticity give places a friendly, soothing atmosphere. When city dwellers step out onto this French ash terrace, they feel as if they're in touch with nature, even in the heart of a bustling city.
An environmentally-friendly THT wood decking system
Wood is a renewable, sustainable and environmentally friendly resource. By choosing to use French ash for this terrace, the local authority has expressed its commitment to responsible construction and support for the French timber industry. Wood is also helping to reduce the project's carbon footprint. Wood from French forests (PEFC/FSC certified) in eastern France was chosen for this 1,200 m2 renovation. The local authority chose species such as ash for the boards, oak for the joists, and acacia for the risers, in order to contrast the overall look and meet the requirements of accessibility for people with reduced mobility.
Here we supplied grooved THT ash decking with a bespoke profile to meet the needs of the project designers.
Wood decking also embodies the harmonious marriage of tradition and modernity. Le Mans, with its rich historical past, is a city full of charm and authenticity. The choice of wood highlights this architectural heritage while adapting it to contemporary needs and trends. In this way, the terrace blends perfectly into the urban landscape.
THT ash, for a long-lasting terrace
What's more, the 100% natural high-temperature treated ash decking offers excellent durability and weather resistance, making it a wise choice for a public space frequented by many visitors every year.
In short, the creation of a terrace made from French ash wood in Le Mans goes beyond the simple act of construction and demonstrates the importance of wood in public spaces. Whether passers-by are strolling along or local residents are relaxing, this wooden deck embodies the union between man and nature.
Informations :
Ducerf product: THT ash decking, custom grooved profile
Client: Le Mans Metropole
Sustainable management, urban services and heritage department
Architecture and Technical Services Department
Installer: DORIZE
Crédits photos : Paule Hamelin Photographe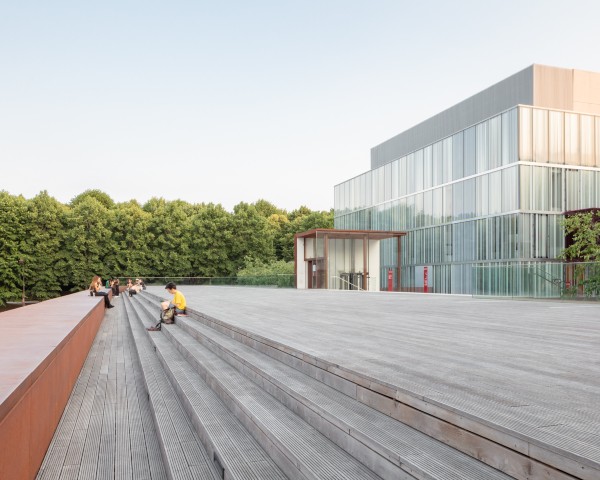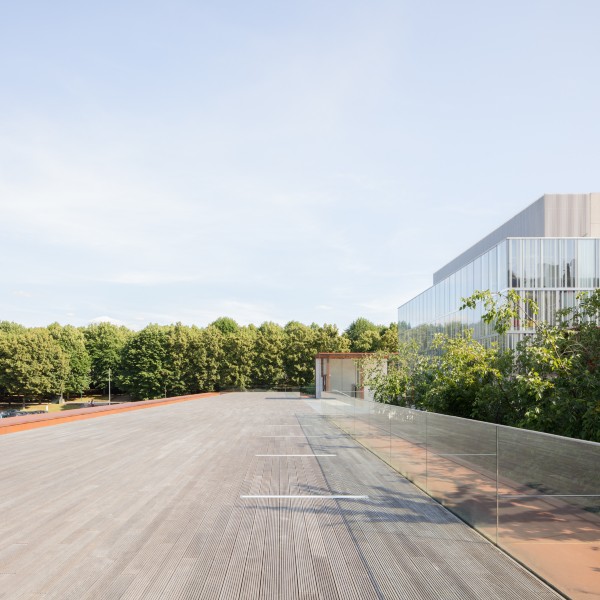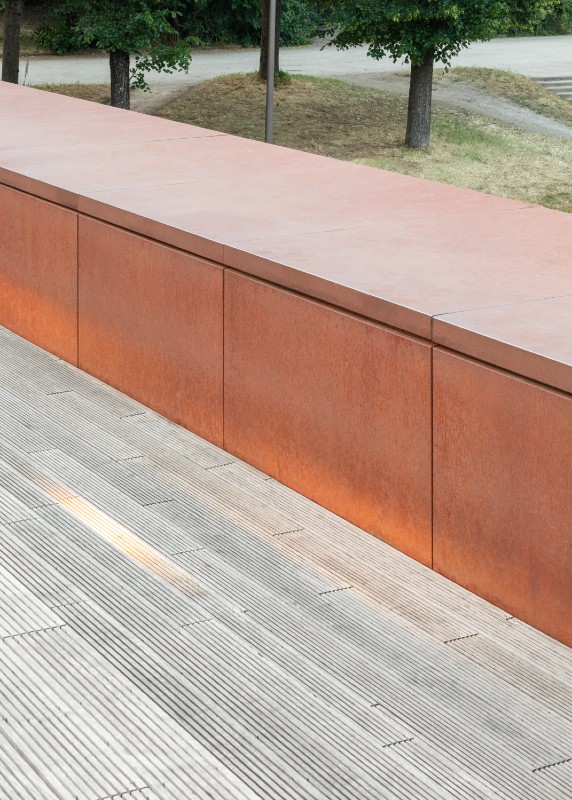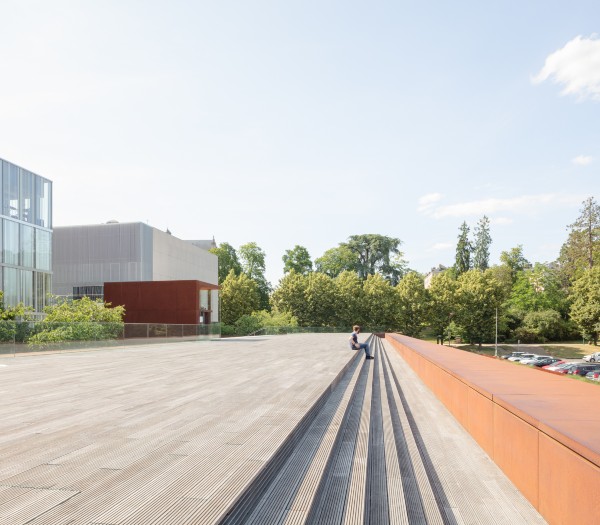 Products used
Species used
Other references