Le Gallo Sports Complex,

Boulogne Billancourt (92)
THT poplar cladding for a calm sports environment.
Ducerf thermotreated poplar cladding was recommended for the exterior of the Le Gallo sports complex in Boulogne Billancourt during its restructuring.
Made from a renewable and recyclable raw materials, hardwood is a highly environmentally friendly material which contributes to reducing greenhouse gases.
The choice of THT poplar wood harmonises with the other materials used in the buildings and elegantly highlights the different structured spaces of the sports complex.
The massive volumes and the lightness of the walls and the permanent play between the full and transparent spaces confer a certain serenity and an atmosphere of well-being.
Wood is the landscape asset par excellence that offers many environmental and social possibilities.

Cladding from the Côtéparc® range: a variant of the BARD 105 profile and strips, planed on 4 sides and fitted to length, solid or laminated, and finger jointed boards depending on the cross sections.
Species: THT poplar
Sections: 80 x 40 mm and 60 x 55 mm
Volume of wood: 125 m3 when finished
Project management: City of Boulogne-Billancourt (92)
Architects: Bruno Mader Architectes – Paris 19
Industrial fitter: Cruard Charpente Constructions Bois – (53) SIMPLE

Learn more:
https://cruard-charpente.com/realisation/stade-le-gallo/
Photo credits: Ducerf Group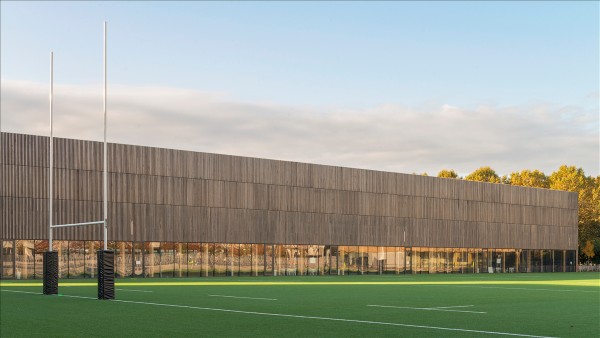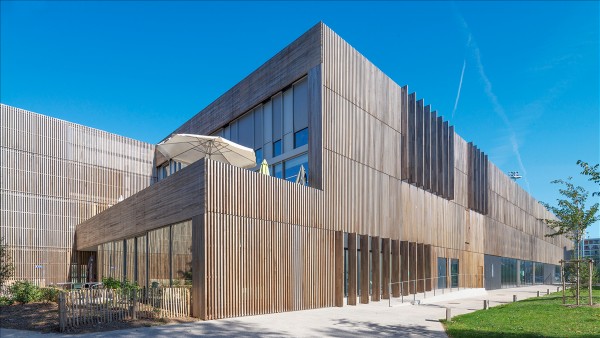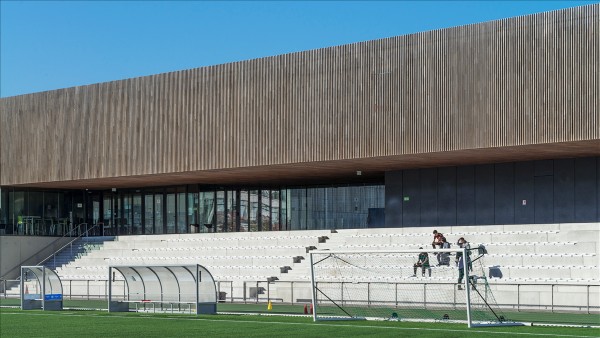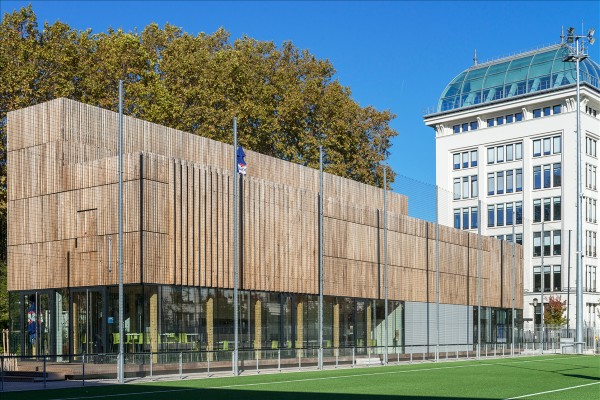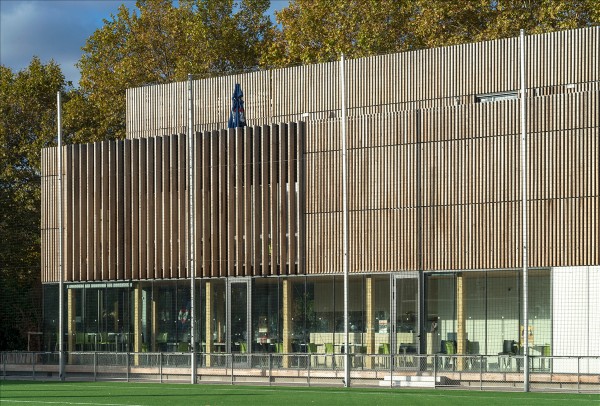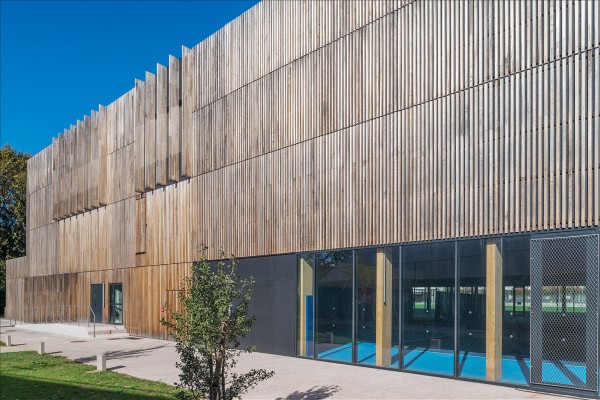 Products used
Species used
Other references