School Marie Curie

St Germain-en-Laye (78)
Ecological cladding in heat-treated wood.
In renovation or in construction, the harmonious relationship between buildings and their immediate environment is an important issue which requires that several criteria be taken into account: visual and acoustic comfort, maintenance and the choice of materials...
For the complete restructuring and extension of the school Marie Curie in St Germain-en-Laye (78), the choice of hardwood cladding recommended for external thermal insulation went to pre-greyed, high temperature treated poplar from our Côtéparc® range.
Aside from its aesthetic and ecological qualities, cladding in THT poplar is a light, durable, stable, resistant material that is easy to handle.
The choice of wood improves our quality of life and by stocking carbon to limit the effects of greenhouse gases.
Cladding from the Côtéparc® range: a variant of the BARD 100 profile
Species: THT Poplar
Ecological finish: "old" wood grey
Sections: 65 mm width x 25 mm thickness
Volume of wood : 26,406 m3 when finished

Project management: City of St Germain-en-Laye (78)
Architects: Olivier Desaleux, Desaleux-Soares Architects, Paris 18ième and Lusso & Laurent Architects (93)
Industrial fitter: Cruard Charpente Constructions Bois – (53) SIMPLE

Read the interview:
Dossier Interview d'Olivier Desaleux et Cruard Charpente Bois sur le projet
Photos Credits: Ducerf Groupe / Desaleux-Soares Architectes / Cruard Charpente Bois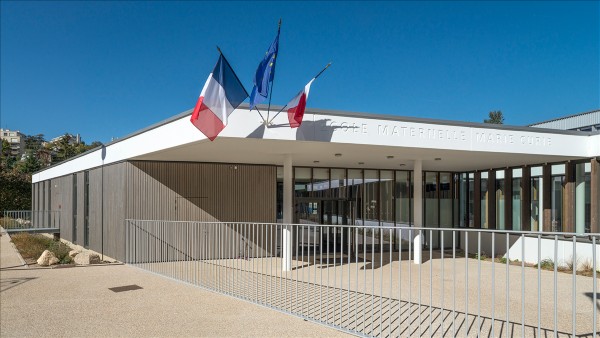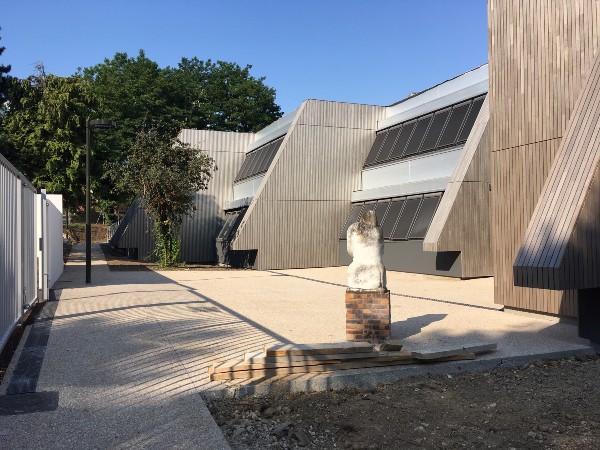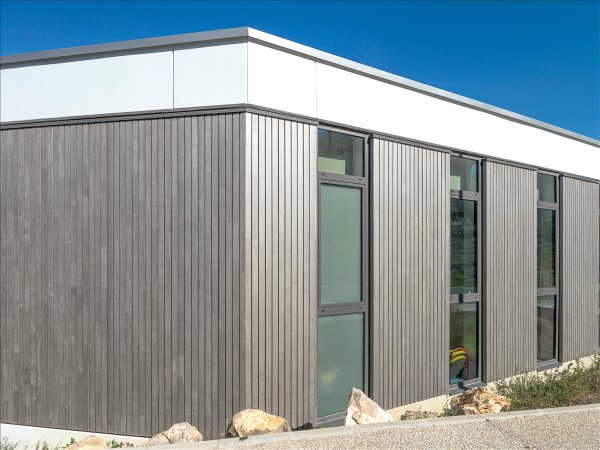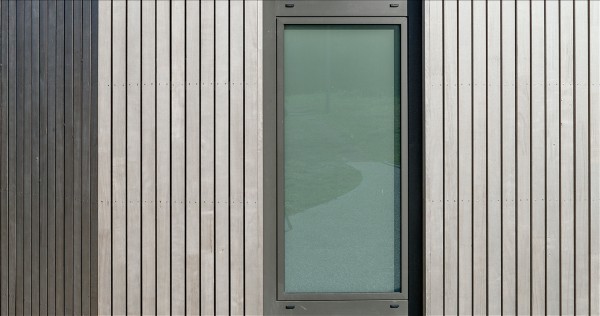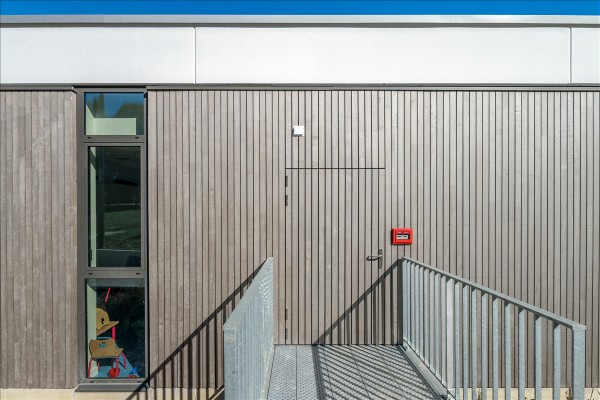 Products used
Species used