SNCF Footbridge

Laval, France
Oak decking and cladding for a public footbridge.
For great urban projects, like the new, 95-metre-long and 8-metre-wide footbridge above the railway tracks in the SNCF train station in Laval, wood is a major asset, not only aesthetically but also technically, thanks to its durability and the ease with which it harmonises with steel and concrete.
Wood adds a warm, environmental touch to this public space.
Ducerf's natural oak cladding and decking, which were recommended for this project, have been used to make the cladding for the main timber frame, as well as the footbridge and steps.
Project commissioned by: Laval Town Hall (53), France
General contractor: GTM Bâtiment (Western branch)
Architect: Dietmar Feichtinger Architectes
Wood distributor/Installation company: LIMEUL
37 Parc d'activités de la Boisinière - 35530 Servon-sur-Vilaine, France
PREMIUM oak decking from the Côtéparc® range:
Planed planks with central grooves to add an anti-slip resin
Sections: 45mm thickness x 135 mm width
Natural oak cladding from the Côtéparc® range:
BARD 105 profile, finger-jointed and planed on all four sides
Sections: 65 mm width x 32 mm thickness
Finished volume of wood: 51 m3

Read more...
Photo credits: Dietmar Feichtinger Architectes, LIMEUL and Ducerf Group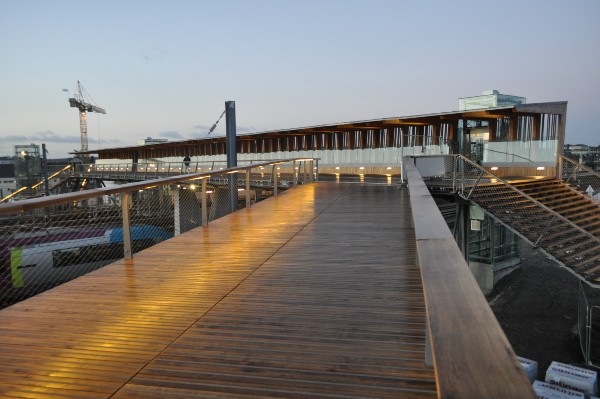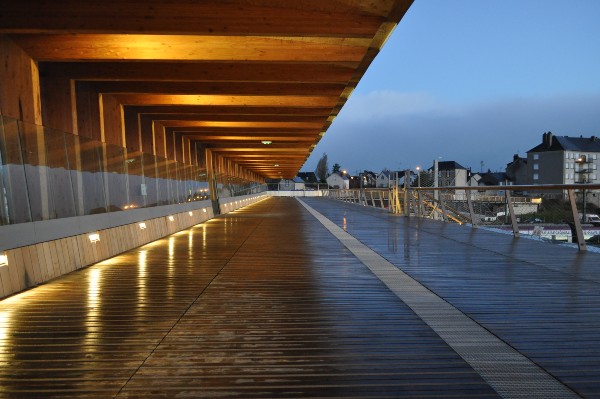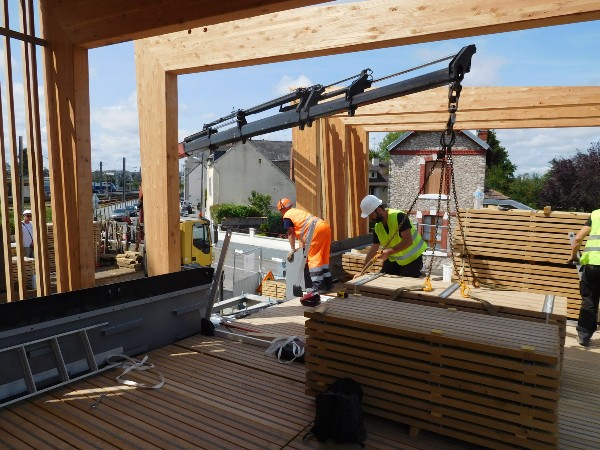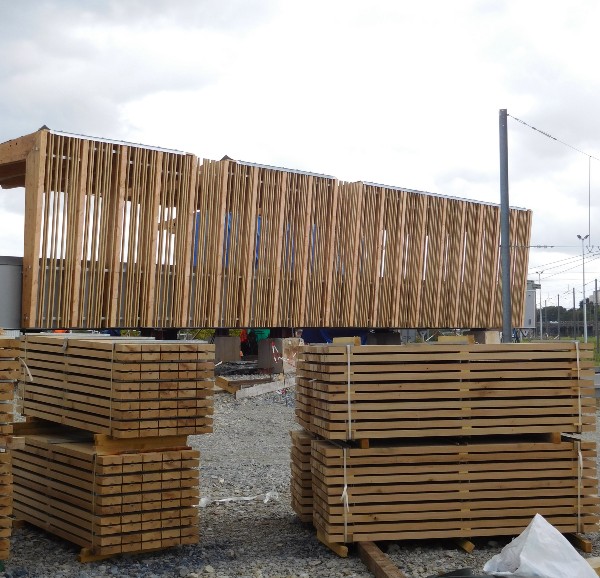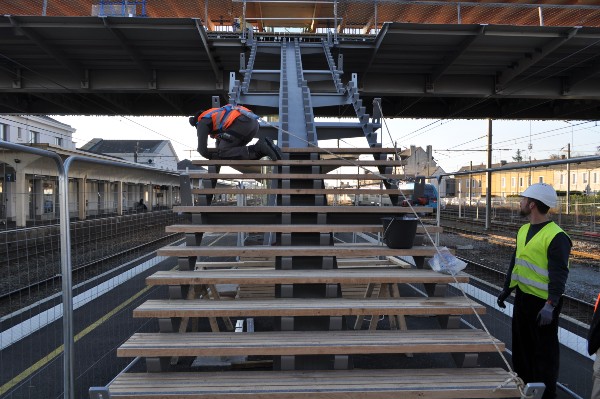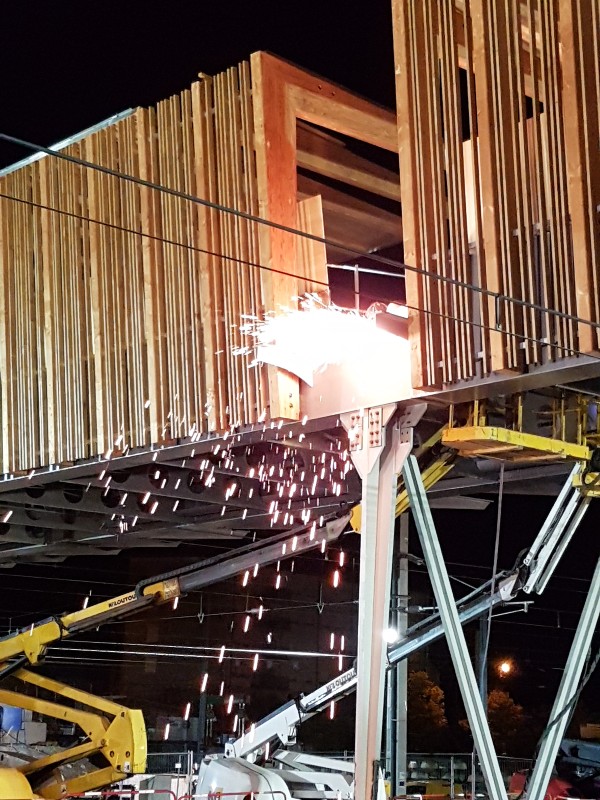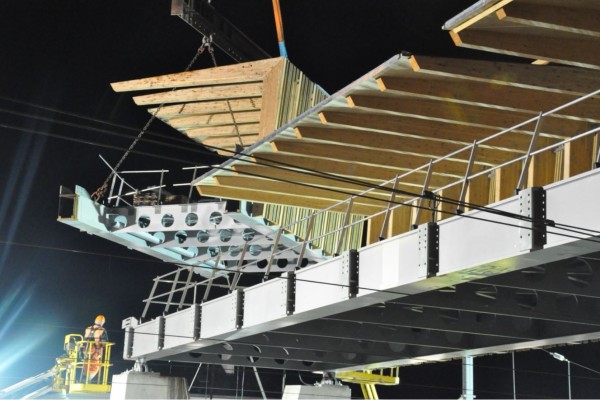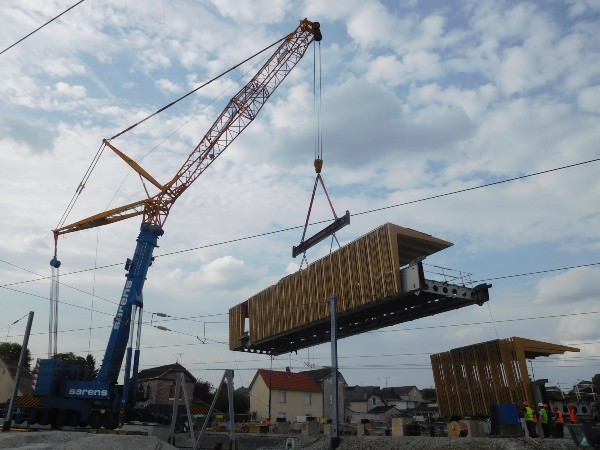 Products used
Species used