Stair-Terrace at the ICADE Complex

Rungis (94)
A graphic dimension to these tiered terrace steps in THT ash.

For eye-catching urban projects like the ICADE Complex in Rungis (94), which groups business centres and restaurant facilities, the aesthetic and technical attributes of wood mean that it blends in well with the setting and coordinates perfectly with the other materials.
For these very graphically arranged steps, the deck boards recommended are high temperature treated ash boards from the Côtéparc® range, which combine harmoniously with the modern orange treads and natural wooden handrails.
100% natural, heat treatment gives the ash greater durability and dimensional stability, as well as changing the timber's initial overall colour. The latter will evolve into a natural and even patina over time.
The wood adds a warm, environmental touch to this large public space, fluctuating between classic steps and larger, terrace-like landings and tiers where one can sit during lunch break.
Wood decking Côtéparc®: Planed planks, 2 smooth sides, with central grooves for application of anti-slip resin
Species: THT Ash
Sections: 21 mm thickness x 140 mm width
Method of laying: traditional fastening and laying
Finished volume of wood: 600 m2

Installation company: Charpentes HOUOT, Sainte Marguerite (88)


Photo credits: Ducerf Group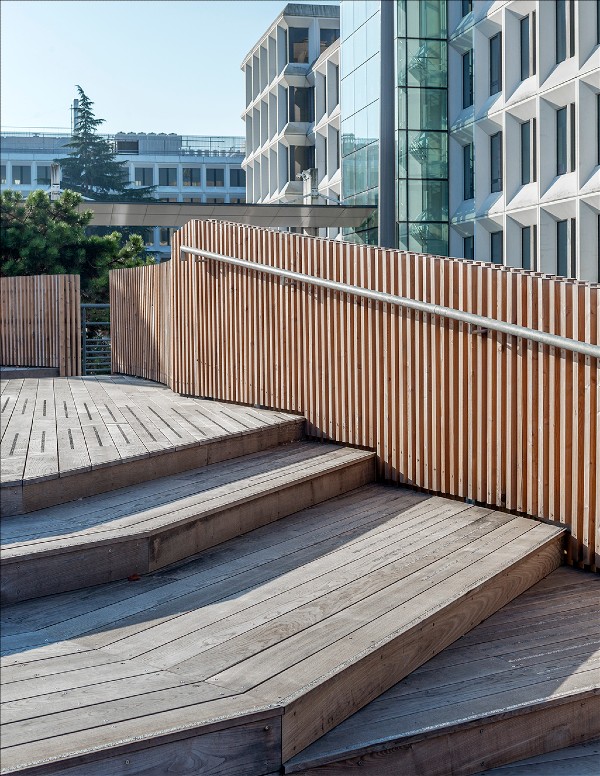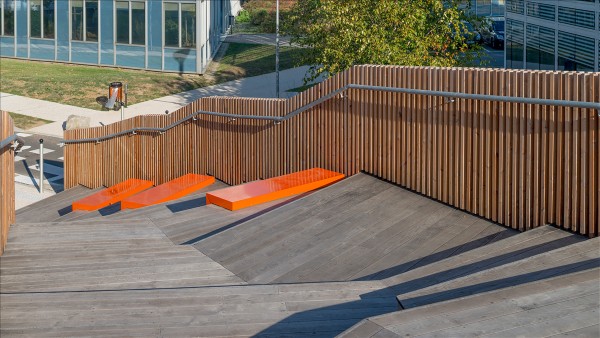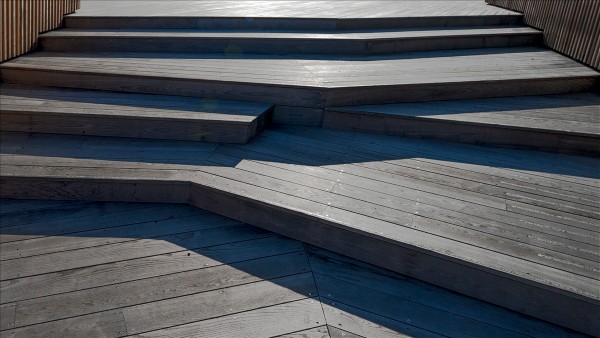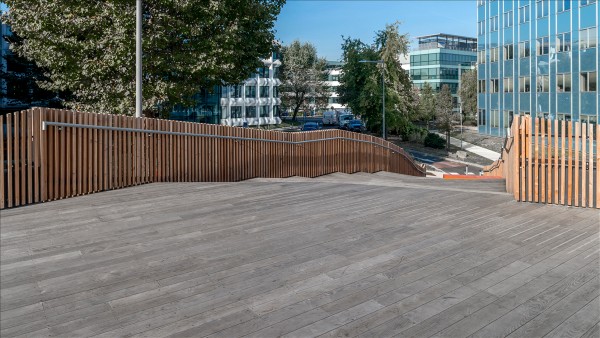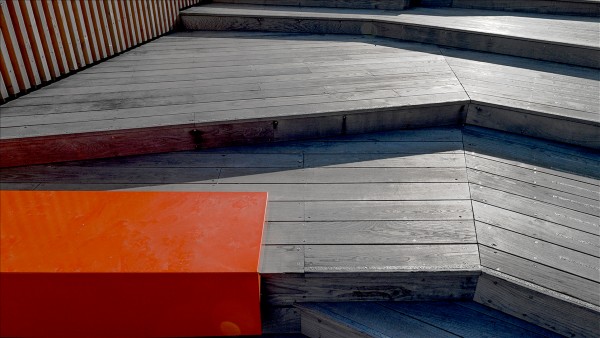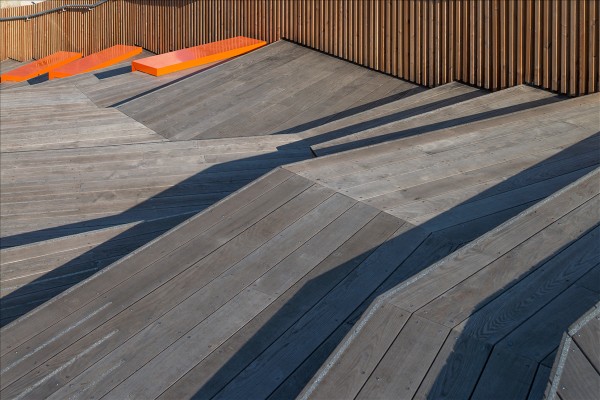 Products used
Species used
Other references