Taxi Rank

Paris Nord Villepinte, France
THT wood cladding for a taxi rank
During the architectural renovation of the Paris Nord Villepinte exhibition centre in 2016, Ducerf's THT poplar cladding was used to create cladding for the taxi rank.
The project's main objective was to "create a modern and cosy atmosphere and a bright and functional taxi rank for a welcoming and hassle-free arrival", by using a range of materials and fittings designed to reinvigorate the space.
Choosing wood for the cladding around the entrances and reception desks added a warm and environmentally friendly touch. In rainy weather, the THT poplar creates a warming effect through its caramel colour. Lastly, in a public space highly exposed to pollution, wood naturally stores CO2.
Choosing wood is always a win-win.
Installation contractor:
CARE entreprises
Zac des Carrouges, 2 chemin de Montreuil à Claye - 93140 Bondy, France
Cladding from the Côtéparc® range: BARD 100 and BARD 105, planed on all four sides and cut to length
Species: THT poplar
Sections:
For BARD 100:
35 x 27 mm
140 x 40 mm
100 x 60 mm (3 layers)
20 x 20 mm
For BARD 105:
60 x 40-mm full length boards
60 x 40-mm finger-jointed boards
Photo credits: Ducerf Group – Viparis – Roissy Tourisme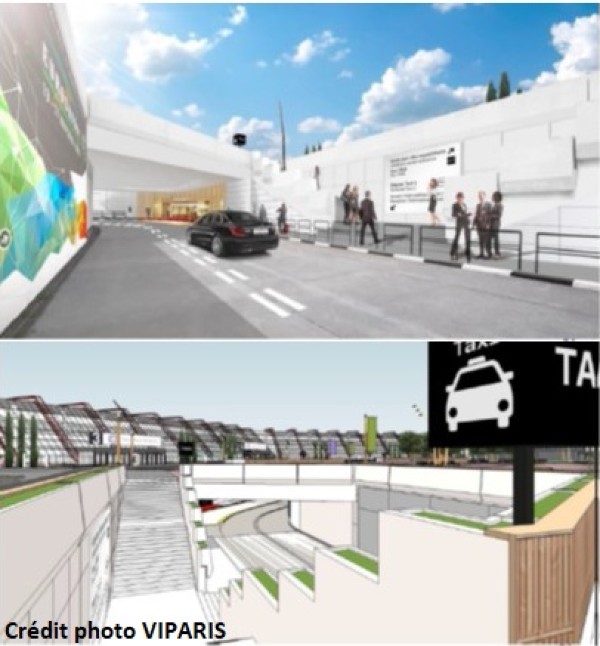 Products used
Species used
Other references