Terrace – St Bonnet de Joux

Saône-et-Loire, France
Terrace in heat-treated wood creates a little slice of country paradise.
If you are passionate about DIY and renovation, why wouldn't you design your environment yourself?
After renovating the family home, this private individual started on the exterior design. The swimming pool was embellished with a wooden terrace, and a relaxation space was built – a clear nod to the traditional Polynesian architecture they encountered during their travels.

Hardwood decking from the Côtéparc® range: in THT Ash (treated by high temperature)
Board profile: Smooth streamlined side for installation with the invisible B-Fix® fixing system
Dimensions: 120 mm width x 21 mm thickness
Volume: 75 m2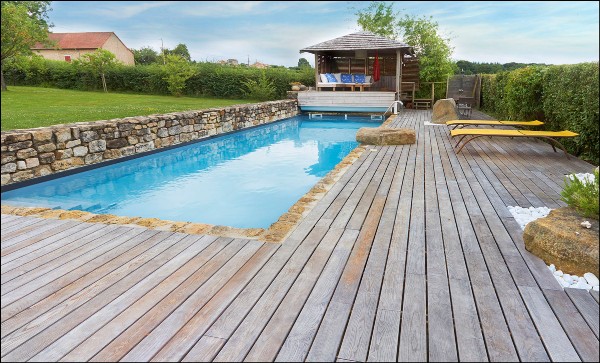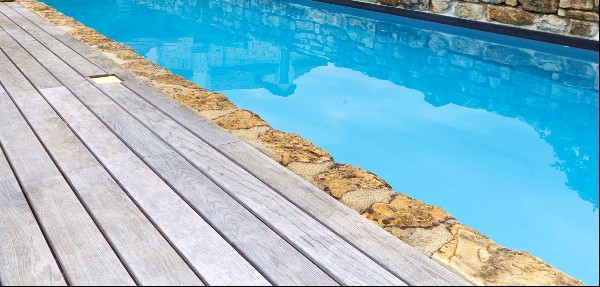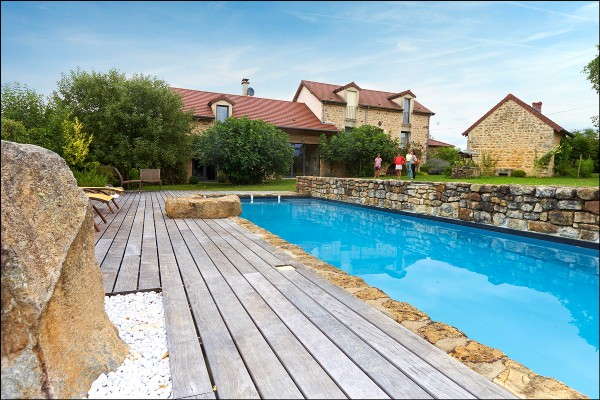 Products used
Species used