Terrace in THT ash

Cluny (71)
Creation of an inner courtyard with high temperature treated wood.

How do you create a warm atmosphere for those relaxing moments and summer evenings among friends when you don't have a lot of space?
This was the issue faced by one home-owner for the inner courtyard of their town house in Cluny. The challenge was to keep the walls in traditional stone, to embellish the pool and organise the layout of space efficiently, to add vegetation to the surroundings and to show off the materials to best effect.
The first choice naturally fell on a local species of hardwood, treated by high temperature, for its technical, aesthetic and ecological benefits.
Thanks to the heat treatment, ash is more durable and retains its form better, and is resistant to insects and fungal agents, making it suitable for outdoor uses. With an overall stain, the timber tends toward a natural and even chocolate colour, close to that of exotic woods.
In this case, the treated ash is used in different ways to enhance each volume and to mark out the various living spaces.
Laying of the deck boards horizontally or vertically graphically structures the whole, outlining the classic coverings of the floor and pool sides, as well as the greenery around it.
Adorned with a few carefully chosen pieces of furniture and fabric, the wood brings warmth to this atypical and mineral environment.

Project management and lay: Home-owner
Hardwood decking from the Côtéparc® range: in THT Ash (treated by high temperature)
Board profile: Smooth streamlined side for installation with the invisible B-Fix® fixing system
Dimensions:
Width: 140 mm
Thickness: 21 mm
Finish: Saturabois® « Look IPE »
Kind of laying: invisible B-Fix® fixing

Photo Credits: Ducerf Groupe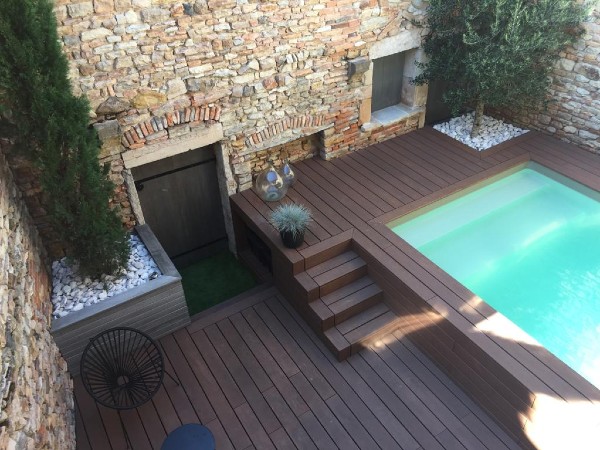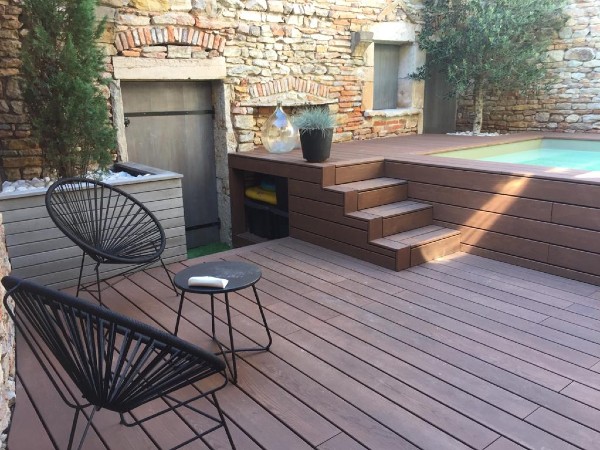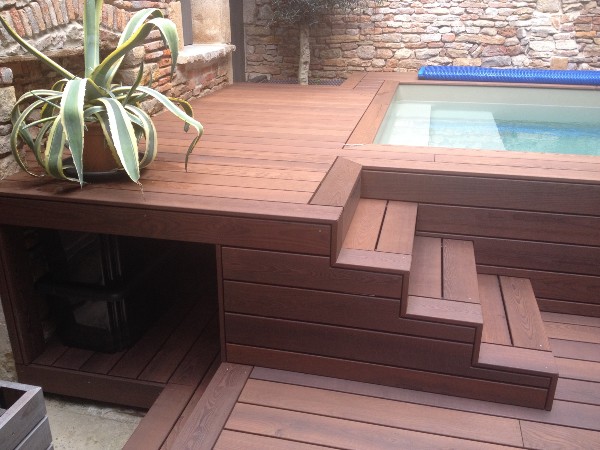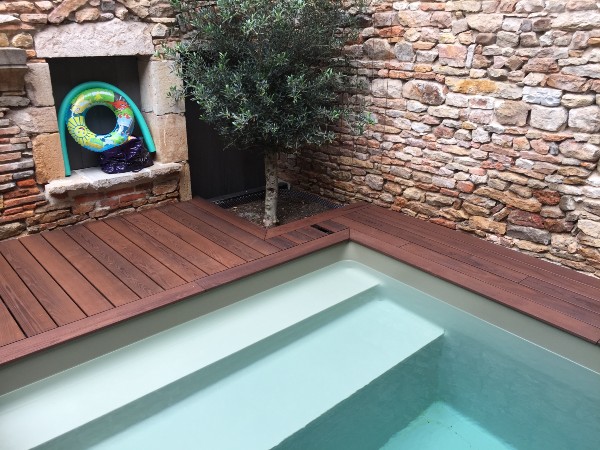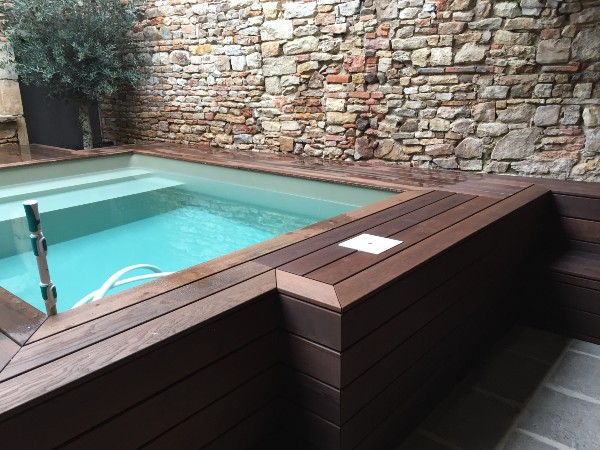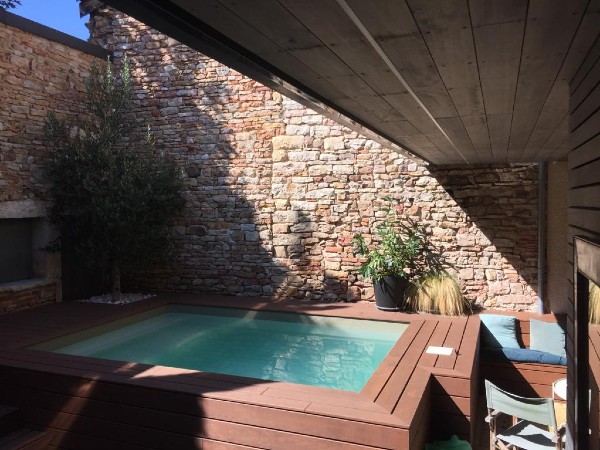 Products used
Species used
Other references