Terre d'Estuaire Centre

Cordemais, France
The Terre d'Estuaire centre, with its Thermo-treated poplar cladding, merges seamlessly with nature between Nantes and Saint-Nazaire!
What could be more appropriate for a project that aims to reconnect its visitors to nature than a wooden cladding?
30 minutes from Nantes and the beaches of La Baule, Terre d'estuaire offers a cultural and leisure program. Terre d'estuaire and its Centre have established amid the scenic surroundings of Cordemais' little port. A lovely break on the Loire to explore its estuary and enhance the opportunities for adventure.
The Terre d'Estuaire facility is a 2000m2 tourist center totally dedicated to the Loire estuary, with an immersive and exciting permanent tour, a balloon ascent to a height of 25m, activities, workshops, and conferences, all situated in the stunning backdrop of Cordemais' harbor.
A timber project that is in tune with its surroundings
The centre was created to be in one with nature, and the entire plan was created with the site in mind.
The structure was erected on stilts to accommodate the land's natural features. The building's wooden construction is built of spruce.
The alternating layouts of these decorative panels give the structure a lightness and allows it to merge seamlessly into its surroundings, without sacrificing the warmth supplied by the wood. The cladding strips are laid in such a way that they generate a wonderful play of light inside the structure.
The benefits of using high-temperature treated cladding boards for exterior applications
Here, high-temperature treated (THT) poplar will provide resistance regardless of the season. This all-natural technique, which uses no chemicals, strengthens the wood's inherent characteristics by making it rot-proof and improving its dimensional stability. The wood gets more resistant to adverse weather without any upkeep. It's also pest and fungus resistant.
As a result, the material's resilience is increased, resulting in a much longer lifespan. This treatment allows for the creation of a uniform result that provides the structure a lovely sense of oneness.
Poplar wood provides a unique combination of mechanical strength and lightness. Because of these characteristics, it is a popular choice for exterior coatings.
A local source of wood
The project's designers were determined to favor a high-quality, locally sourced supply. They were particularly enticed by the Bois de France certification of the Ducerf group's manufacturing facilities. Furthermore, the poplar utilized in the production of this product is 100% PEFC certified and comes from French forests.
Ducerf products: Poplar A/B THT cladding, client: City of Cordemais
Architects Bruno Mader
Cruard Charpente is the installer.
Photo credits: Julien Gazeau - Hadrien Brunner - Aurelien Mahot - Terre d'estuaire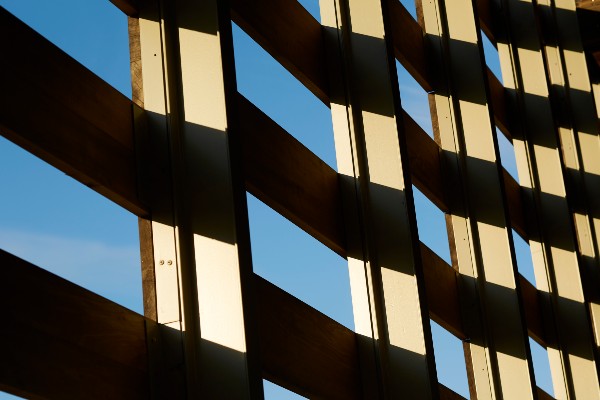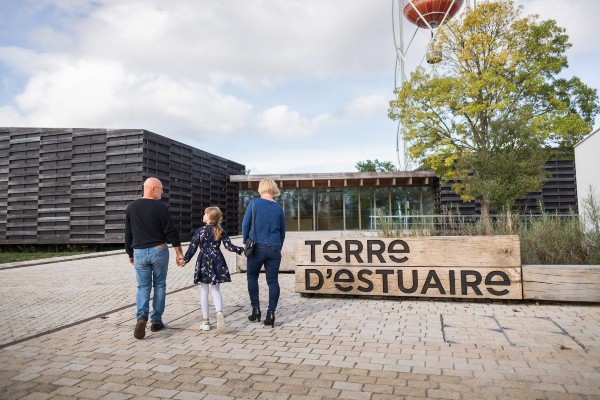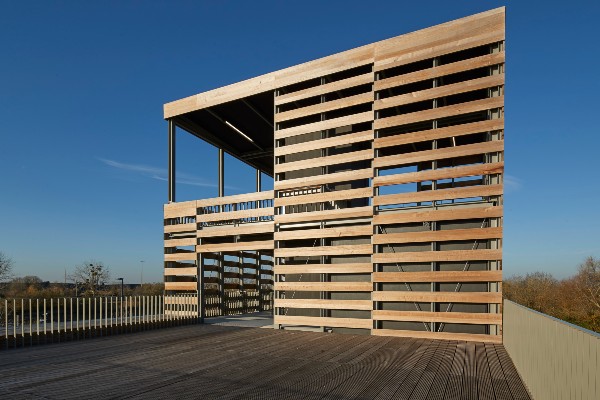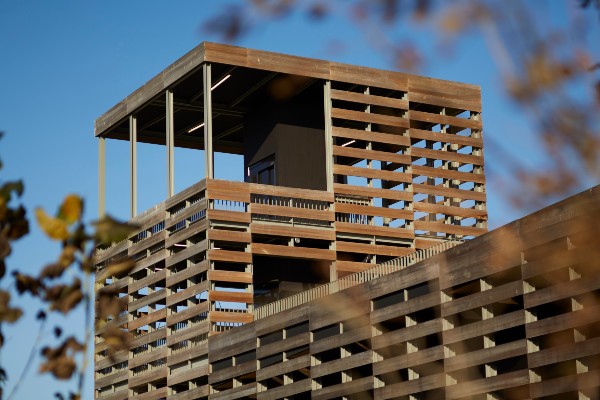 Products used
Species used
Other references