The Combined District Council's Headquarters

Pornic (44), France
A mix of indoor and outdoor cladding in the Pays de Retz.
When architects prescribed Ducerf's THT wood and played with skill and respect for the heritage both inside and outside this HEQ bioclimatic office building, the result was magnificent.
There is perfect harmony evocative of a journey between old and modern.
For the interview with Julien Veyron, architect at l'Atelier Arcau, click here!

Project commissioned by:
Communauté de Communes de Pornic (Pornic's Combined District Council)
Town hall, Le Clion sur Mer - 44215 Pornic
Assistant Project Commissioning by:
INDDIGO/APRITEC
4 Avenue Millet - 44000 Nantes

Architect:Julien Veyron
Atelier ARCAU Architects Fraud/Veyron & associates
Steel Band building - 68 rue Anita Conti - 56002 Vannes, France
https://www.atelierarcau.fr/en

Bespoke finger jointed cladding in THT poplar:
Côtéparc® range, BARD 105 Clerestory profile and BARD 100 flat profile
Sections:
BARD 100:
21mm thickness x 68mm width
21mm thickness x 135mm width
BARD 105:
45mm thickness x 180mm width
32mm thickness x 100mm width
32mm thickness x 200mm width
Installation type: Clerestory
Cladding surface area: 3000m2
Volume: 127m3
Photo credits: Communauté de Communes Pornic – Ducerf Groupe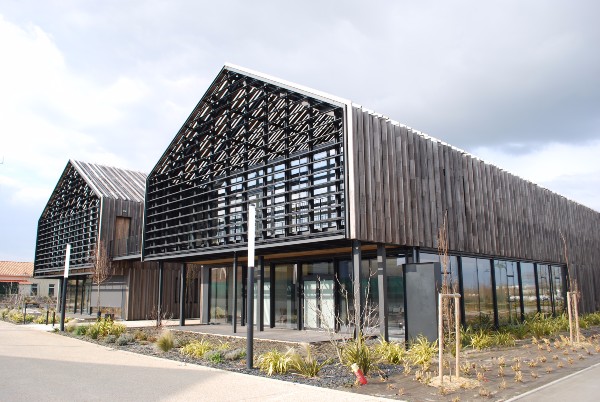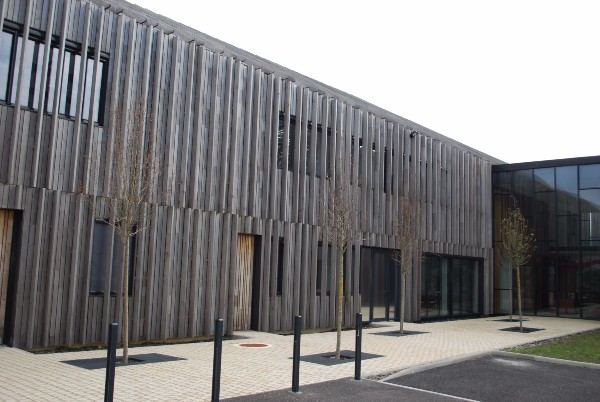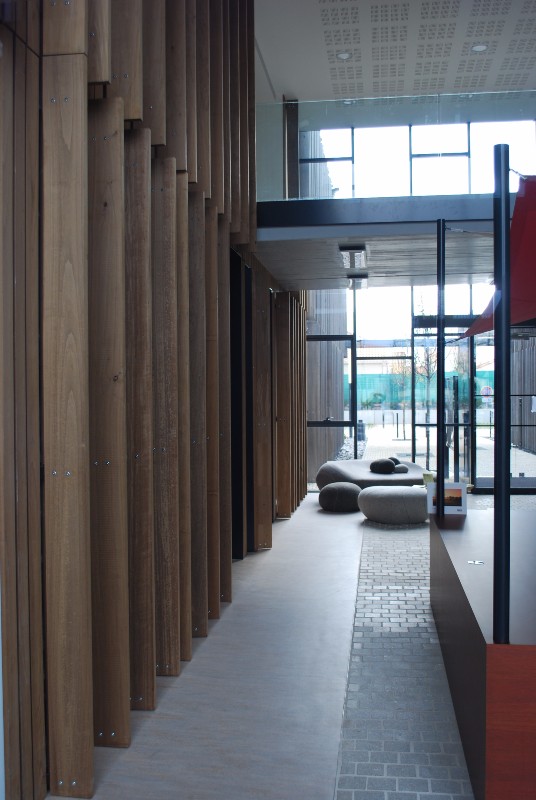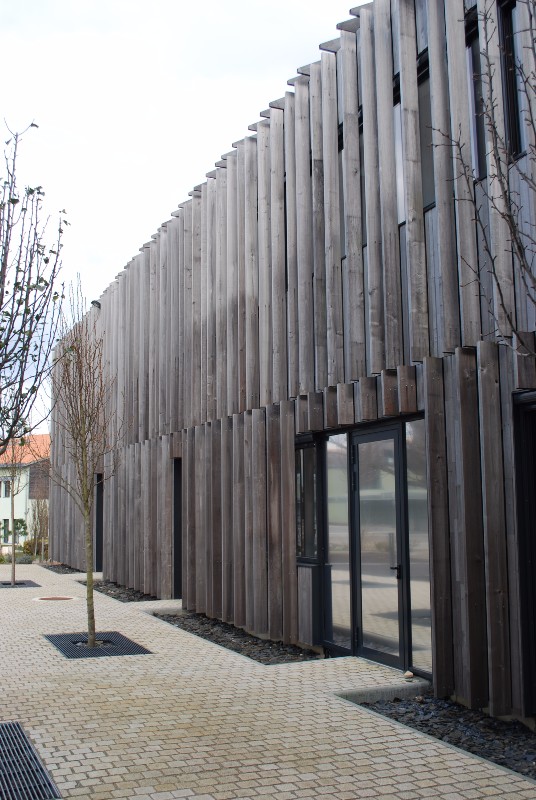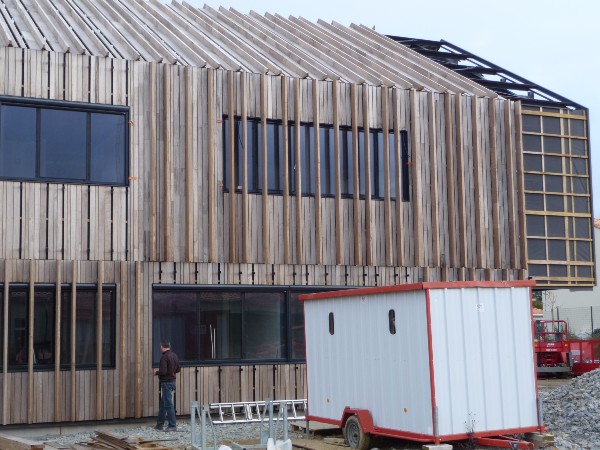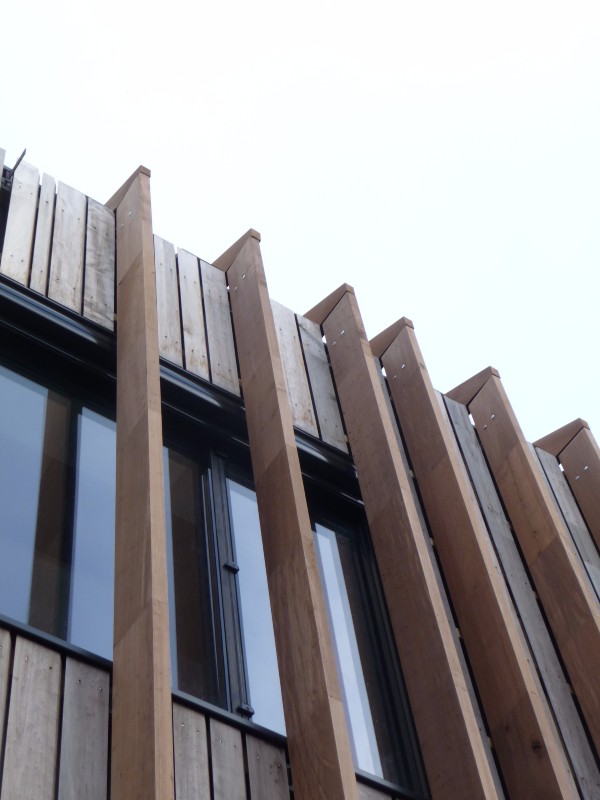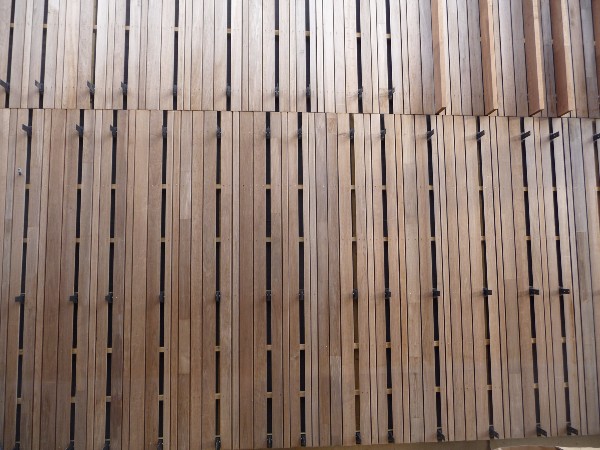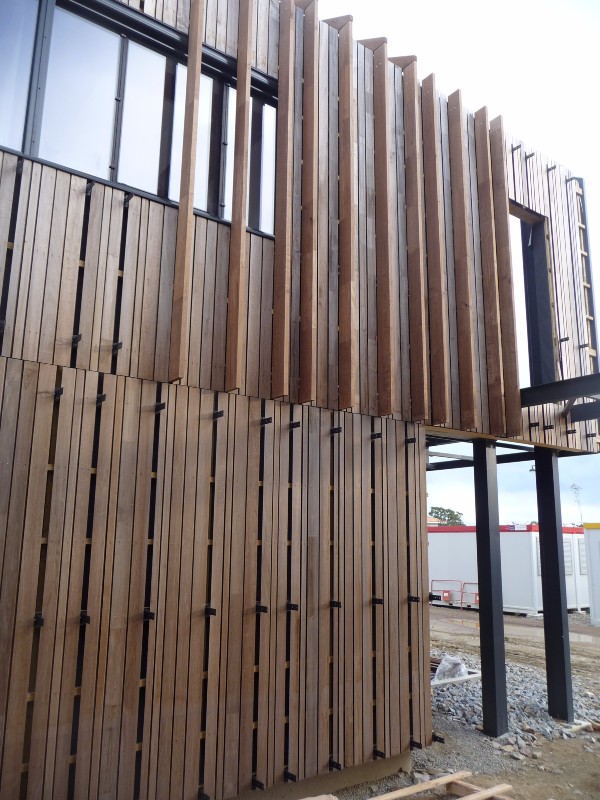 Products used
Species used