A wooden staircase with PANOPLOT®

France
The wooden staircase, a classic in interior design

Today, interior staircases are available in a wide range of materials, but wood remains a must thanks to its wide range of species and finishes. Wood brings a certain elegance and naturalness to the staircase, making it one of the most popular materials for this type of design.
Fabien Guinaldo of "Bois à Flot", a company specialising in customised woodwork, cabinet making, joinery and fittings for the building area, installed solid oak stair treads from our PANOPLOT® range in cabinet making quality. These treads were custom designed to fit this double quarter turn staircase. The combination of wood and a white metal structure makes the whole very bright. To protect the wood, he chose an oiled finish.
An aesthetic and durable choice
The PANOPLOT® panel in solid oak, made up of solid strips along the entire length and glued along the width, is commonly used for staircase steps.
Oak is the wood of reference for carpenters, a noble wood that will delight lovers of beautiful materials. Naturally solid and durable, a solid oak staircase will offer character and elegance to your project.
The choice of a hard and resistant wood is particularly recommended for high-traffic areas, and oak is at the top of this category.
In terms of aesthetics, the choice of colour for your staircase will naturally lead you to one type of wood rather than another. If you are looking for light brown tones, oak will be ideal, while beech will be more suitable for those looking for a pinkish hue. Our PANOPLOT range is available in different species, notably in natural or steamed beech, ash or rustic oak.
Client: Private individual
Product : Panoplot® oak Ebénisterie Ducerf
Capenter: Fabien Guinaldo Bois à Flot
Photo credits: Fabien Guinaldo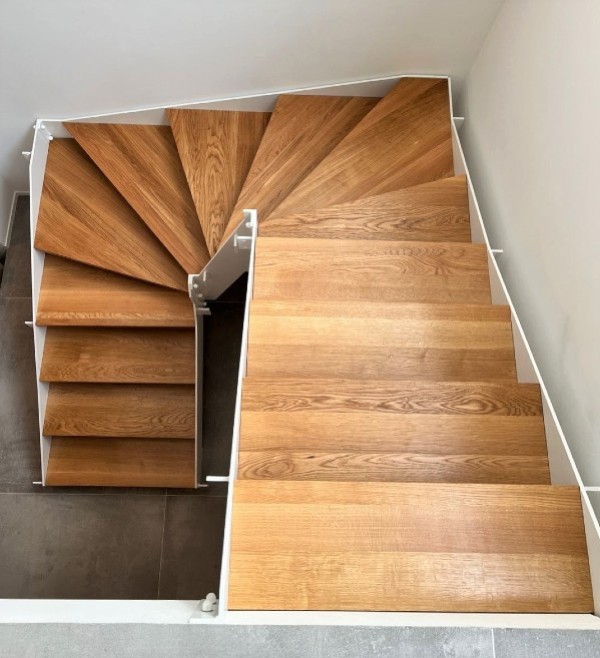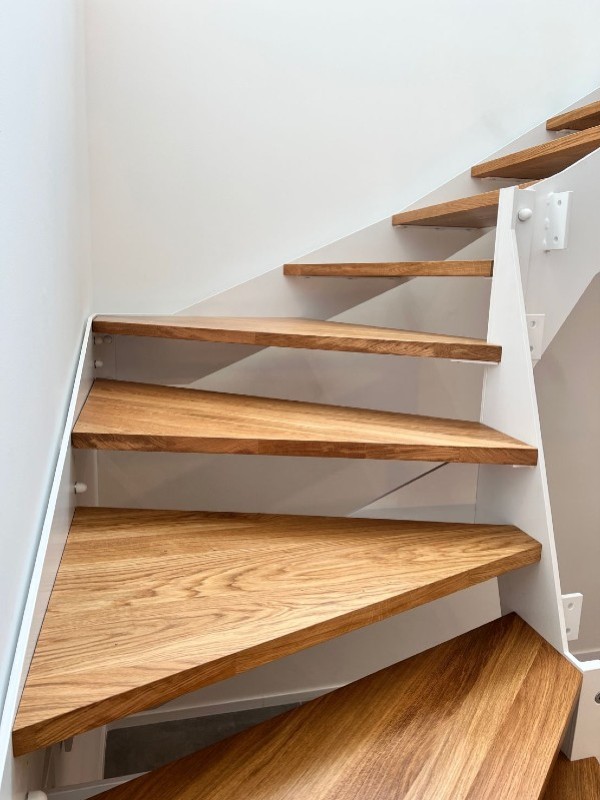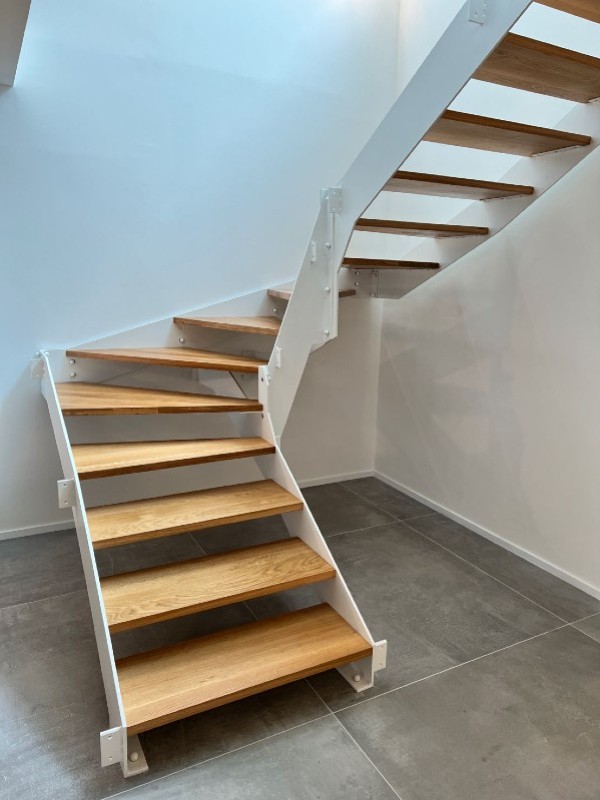 Products used
Species used