CROWE office

France
Renovation of the offices of the company CROWE
Crowe is a firm with certification and accounting missions located in Levallois Perret.
Here, the architectural firm has chosen to create uncluttered and luminous offices, with wood as the main theme.
All the frames of the glass partitions in the offices were made with oak glulam scantlings, and the office furniture and storage units are also made of wood. The use of solid wood in the office space here will provide a solution to the challenges of low carbon construction and also offer employees a working environment that stands out and promotes their well-being.
To reinforce the industrial style in this project, metal sheathing has been left exposed as well as concrete beams, all combined with furniture in neutral tones, very design and Japanese, which bring a warm atmosphere with the wood.
Ducerf glulam scantlings range
The glued laminated scantlings, these pieces of joinery of square or rectangular section, made of oak, beech or chestnut, manufactured by the Ducerf group, are ready to use. Made of solid or finger-jointed continuous strips glued together, they are available in many widths, thicknesses and different qualities according to their applications. Our range of PROFILEO scantlings is of excellent quality for interior and exterior joinery.
Our range of oak scantlings
Our oak scantlings are intended for exterior and interior applications, to be painted or varnished. The natural durability of oak gives these products strength and longevity to meet all your needs, perfect for your projects requiring great stability. When used outdoors, these products will stand up well to all kinds of weather.
Oak glued laminated tiles offer great resistance, good aesthetics and allow a multitude of finishes.
Durable and stable scantlings
Glued laminated oak strips are ideal for all applications where the wood needs to be extremely stable. This is the case for exterior doors and windows, which are often subject to significant variations in humidity.
The wood used in the manufacture of our PROFILEO range comes from sustainably managed forests (PEFC certification). They are also CTB-LCA certified. This certification attests to the compatibility of the glue with the intended use and the quality of the machining and assembly by gluing.
Commissioner: Crowe
Ducerf products: "DDDD" oak scantlings (Profileo range)
Architect agency : Das Studio
Client: Point P Mont de Marsan
Manufacturer: Sarl Dugas-Lesterlou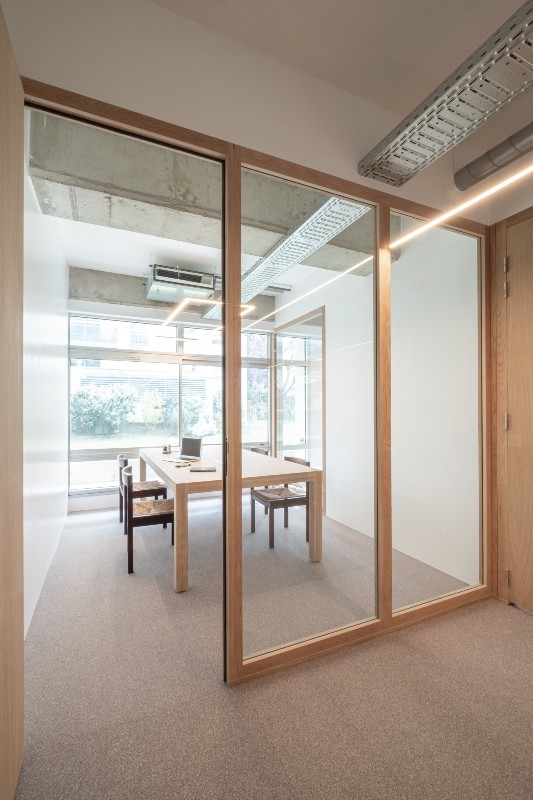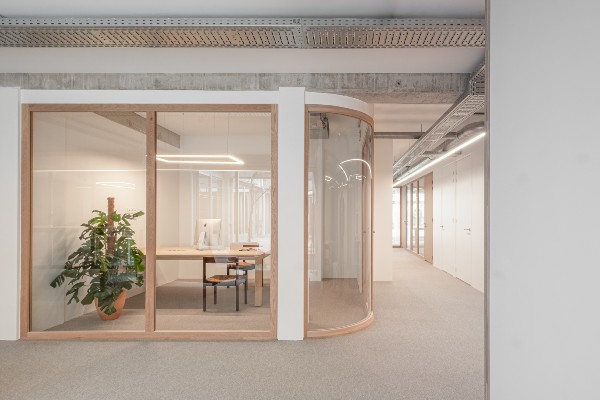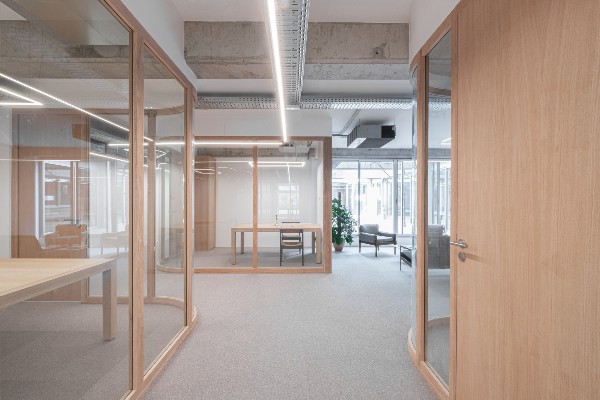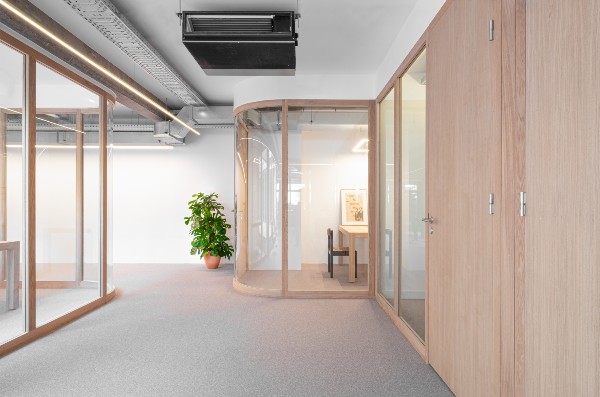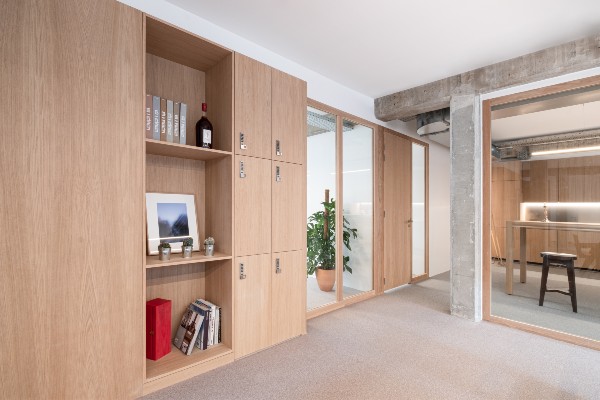 Products used
Species used