TV cabinet in solid oak panels

France
A made-to-measure TV cabinet in solid oak paneling
Read about this customer's project to create a bespoke TV cabinet using our PANOPLOT solid oak panels.
Customisation was the key word in this project: accompanied by the decorator and the joiner, he was able to create a unique design that blends perfectly into his interior space and reflects his style. Here, the use of solid wood panels (made up of full planks running the full length and glued together across the width) adds warmth and natural elegance to the living space.
It's also highly functional, as he was able to choose the dimensions, shelves and compartments to suit his specific needs, providing organised, practical storage.
On the aesthetic side, the panels have been given an oiled finish to preserve their natural appearance and protect the wood, while finger-jointed oak strips complete the design and give rhythm to the wall layout. Egger Gris Carbone panels were chosen for the niches and closed storage units, an anthracite panel with blue tones that combines this deep colour with the natural wood to great effect.
PANOPLOT solid oak panel, ideal for interior fittings
This range of panels is acclaimed for its solidity and appearance. Solid wood can be combined with all decorative styles, whether for a modern interior or a more traditional one, by choosing the right species.
This panel, which we mainly offer in solid oak and beech, is designed for the manufacture of stair treads, table tops, furniture, interior fittings, decoration, etc. It is suitable for all the common uses of solid wood. Durable and hard-wearing, this panel is ready to use and can be finished in a variety of ways (oil, varnish, etc.) depending on your needs.
This made-to-measure wooden TV unit adds a touch of authenticity, character and functionality to your living space, and goes well with the contemporary style of your home and decor.
Bravo!
Information :
PANOPLOT solid oak panel, 19mm thick, natural finish
(OIL ENVIRONNEMENT finish from Blanchon, Natural Wood colour)
First choice finger-jointed oak battens

Interior designer: Agence Ophélie Roux-Masullo
Cabinetmaker and fitter: Thomas Bavoux agencement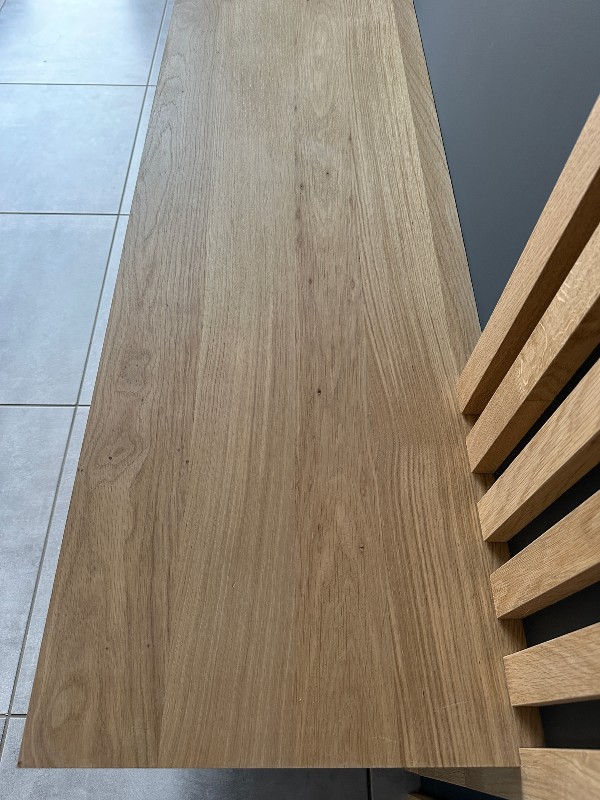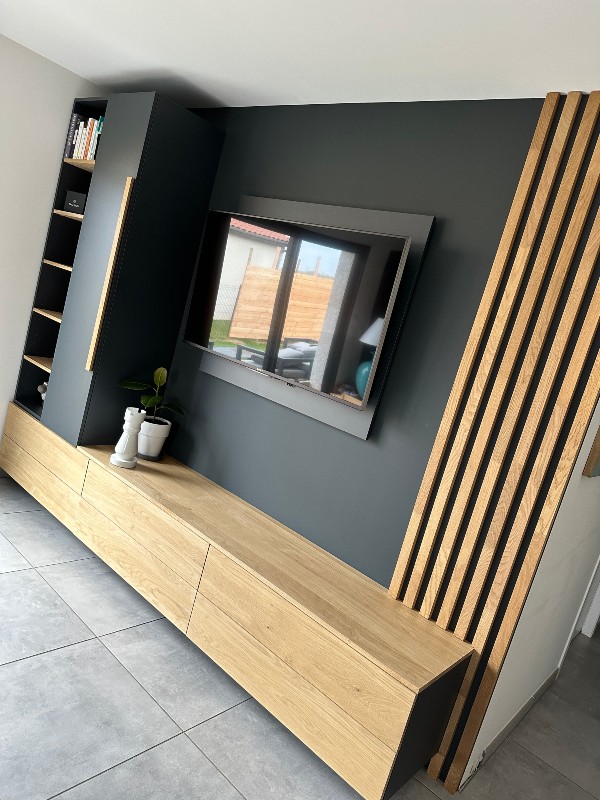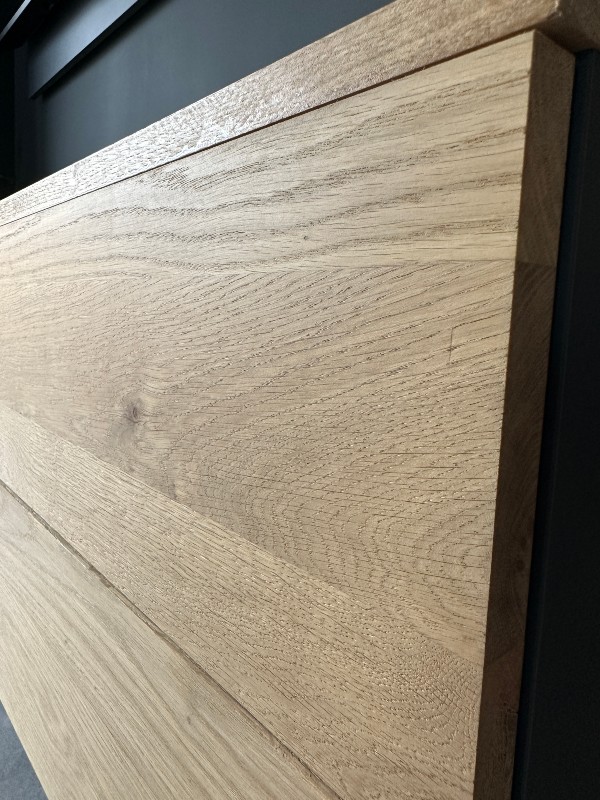 Products used
Species used
Other references