An architect's house in wood and straw

France (33)
An ecological and economical wood and straw house
The architect Emeline Poulain and her husband, Sylvain, launched their project on a plot of land located on a Natura 2000 site, an area rich in biodiversity, with an unobstructed view over the Gironde estuary.
Very sensitive to ecological issues, their objective was to build a house in phase with this privileged environment, limiting their environmental impact as much as possible, in order to have a construction in line with their values.
They chose natural, bio-sourced materials
They will design the project with "Bois et Paille", a company located in the Deux-Sèvres region that specialises in eco-construction and will build the wooden framework and the carpentry. The walls of the house are insulated with straw bales bought from a farmer located about fifty kilometres from their property, a material that is more effective in terms of insulation and more ecological than the usual glass wool.
The interior walls are then covered with a natural plaster body, "home-made" with earth recovered from a building site only 1 km from their home, mixed with straw and sand. This mixture will make it possible to waterproof and regulate the humidity produced in the house. What about the exterior? A lime plastered cladding and a wooden one.
In addition, the family tries to be environmentally friendly. They collect rainwater from the roof to water their permaculture garden-orchard, will soon do the same for the toilets and plan to install a solar water heater.
A successful inside-outside project
Heat-treated wood cladding
They also wanted to have a house that was open to nature. The location easily lent itself to this. Looking for local and French products, we were able to offer them our range of CotéParc THT cladding. The high temperature treatment, 100% natural, gives our products, made of local hardwoods, increased durability, resistance to insects and fungi, as well as better dimensional stability. They can therefore be used for both interior and exterior fittings.
A warm and decorative covering
For the interior design and decoration, the architect has skilfully combined natural materials, wood, light colours and marble, for a very clean and chic result.
One of the kitchen walls is covered with our THT ash cladding. This has been installed as a clerestory, which brings a modern aesthetic to the room and the verticality of the boards will also give a very interesting effect of grandeur. The wood cladding extends from the living room to the outside with the terrace wall in continuity. This gives coherence to both spaces for a very successful inside-out effect! In the kitchen, THT Ducerf ash shelves have also been installed.
Outside, the combination of the poplar cladding and the wooden terrace is a success and enhances the exceptional view!
The result is a functional and aesthetic living space in perfect harmony with its environment.
Project commisionned by Emeline Poulain (architect)
Ducerf products: THT ash cladding boards from the Côté Parc range, THT ash shelves
Photos : Julia Hasse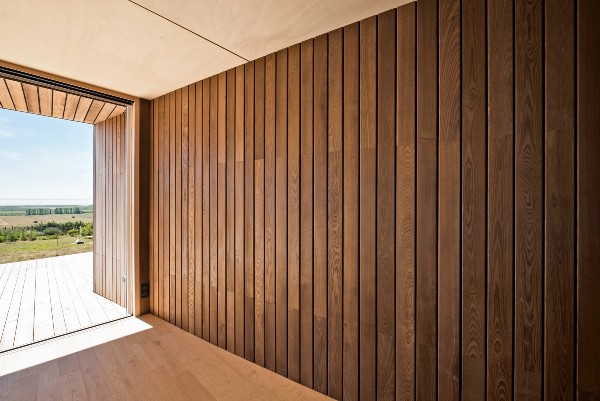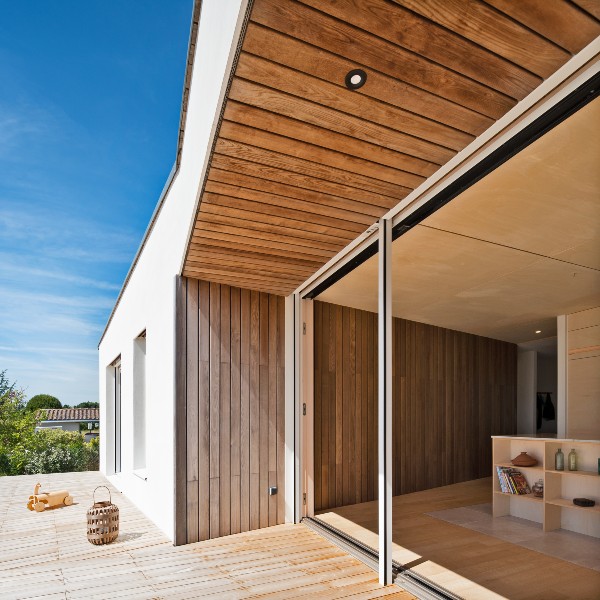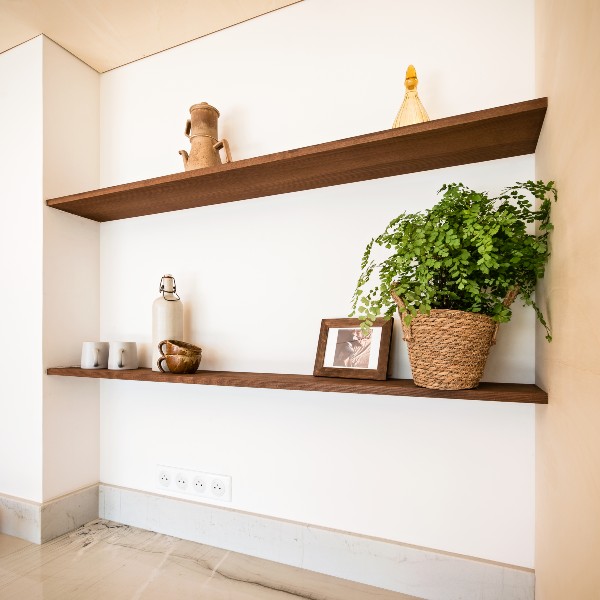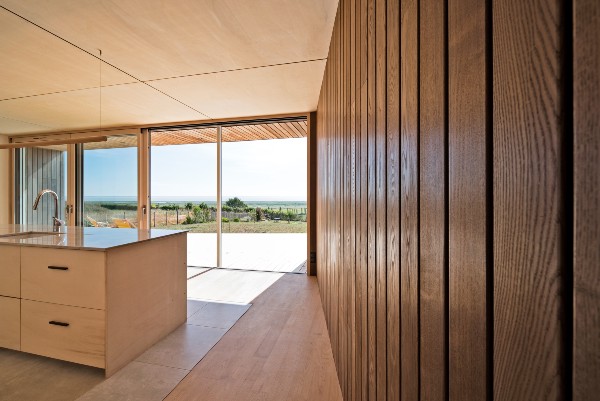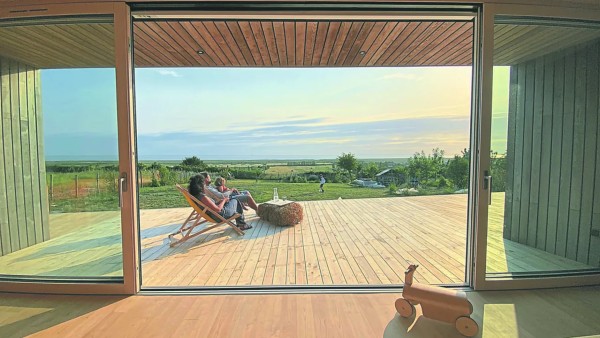 Products used
Species used