Contemporary hotel Paris 9th

France
A contemporary Parisian hotel renovated with high quality wood joineries !
Let's discover this typical Parisian hotel, with an Art Deco style.
Located on the Grands Boulevards, this establishment has 29 rooms and 2 suites all renovated in a romantic and contemporary style, in a cosy atmosphere.
During this renovation, our partner Atulam was involved in the replacement of the joinery by total removal. This manufacturer of made-to-measure wooden windows and doors is developing its expertise in exterior joinery and has built its growth on the quality of its products and service.
For this project, the owner chose a well-knowed product from the ATULAM range: the Tradilou window.
This model combines the design of old-fashioned windows with the performance of contemporary joinery. They have also added internal shutters to add character to the suites.
The advantages of oak windows
Our French oak 3-ply glued-laminated scantlings meet many expectations in terms of durability, functionality and elegance and therefore allow professionals to design joinery that combines creativity and performance.
From an aesthetic point of view, wood will add cachet to the façade but also to the interior of living spaces. It is an ideal choice for the renovation of places with character, but also for high-traffic areas that require the use of quality materials!
The result? The products used in this renovation have made it possible to respect the refined aesthetics of the hotel while providing greater comfort and tranquillity to its occupants!
Profiléo® range: glued laminated scantlings from French sustainable forests
Wood type: Oak
Carpenter : ATULAM (23)
Photo credits: Jean-François Fanet
Report on the Atulam website
Location : Monsieur Cadet Hotel & Spa (ex-Meyerhold Hotel&Spa)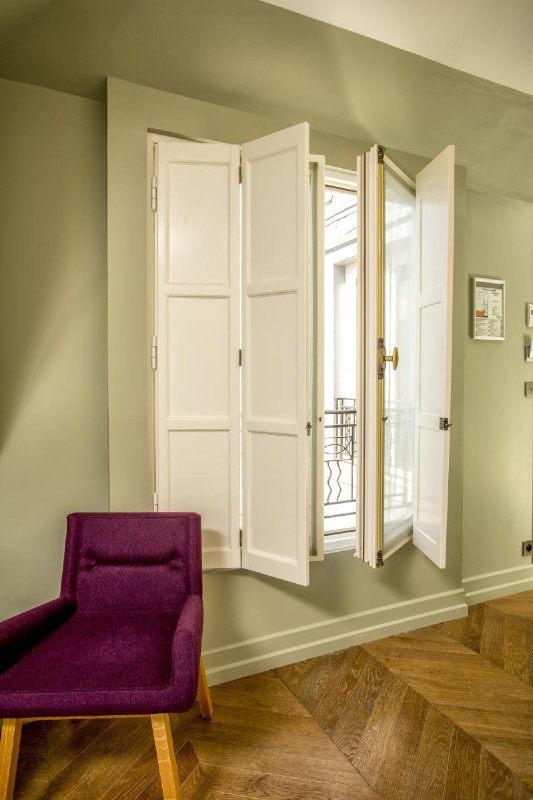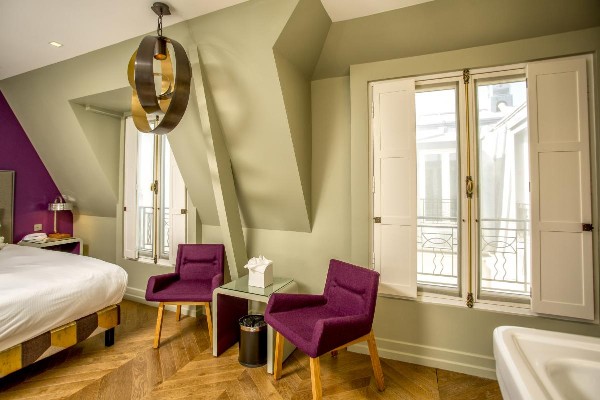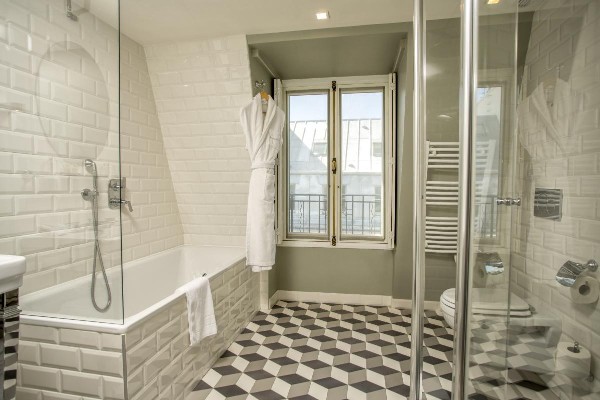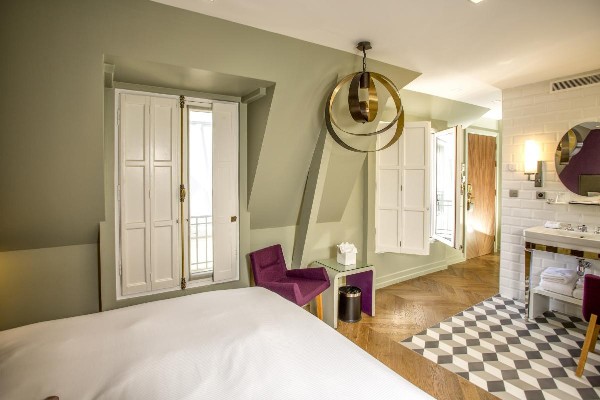 Products used
Species used