Design staircase wood and metal

France (71)
A wooden staircase to give character to this old renovated house
Today, interior staircases are available in a wide range of materials, but wood remains a must thanks to its wide range of species and finishes. Wood brings a certain elegance and naturalness to the staircase, making it one of the most popular materials for this type of design.
In this private home, stair treads cut from our PANOPLOT solid oak panels were installed.
In order to accentuate the authenticity of the staircase, the client wanted to have some small, healthy knots visible, so we offered them a choice of natural oak.
These treads were custom made to fit the staircase. The "open" design of this staircase combined with a black metal structure makes it very airy and warm. It is a successful mix between industrial and traditional style.
An aesthetic and durable choice
The PANOPLOT panel in solid oak, made up of solid strips along the entire length and glued along the width, is commonly used for the creation of staircases.
Oak is the wood of reference for carpenters, a noble wood par excellence that will delight lovers of beautiful materials. Naturally solid and durable, a solid oak staircase will offer character and elegance to your project.
The choice of a hard and resistant wood is particularly recommended for high-traffic areas, and oak is at the top of this category.
Why choose to design your staircase in wood?
Charm and authenticity
Wood is a lively and aesthetic material, it is visually and tactilely pleasing, and brings warmth and authenticity to design projects. Combined with other materials, such as metal, it adds modernity to the decoration.
A variety of wood species
We offer panels in a variety of hardwoods, each with its own personality: oak, beech, ash... It's up to you to choose according to your aesthetic desires and your technical constraints.
An ecological material
Wood is a natural and sustainable material that has a low carbon impact (if you choose the right source !). Our wood comes from local resources. Our panel production site is PEFC, FSC and Bois de France certified!
Client : Private individual
Ducerf products: PANOPLOT Natural oak 26mm thick, small healthy knots
Photo credits: Ducerf Group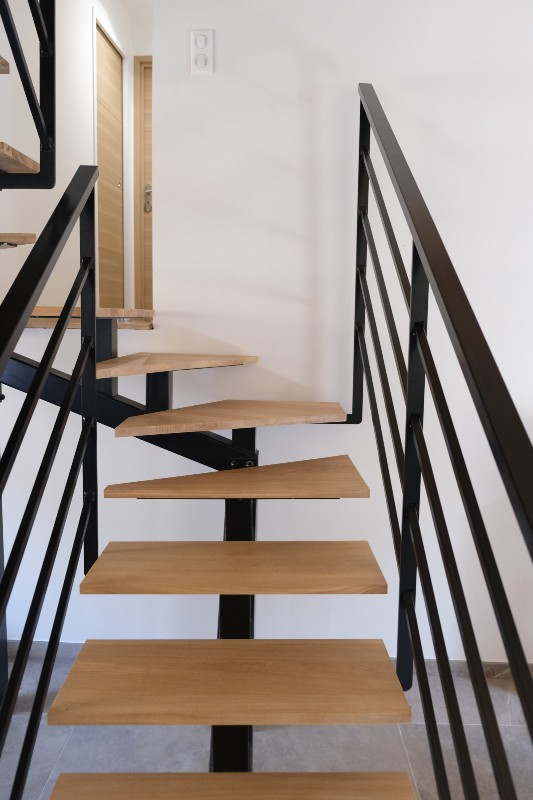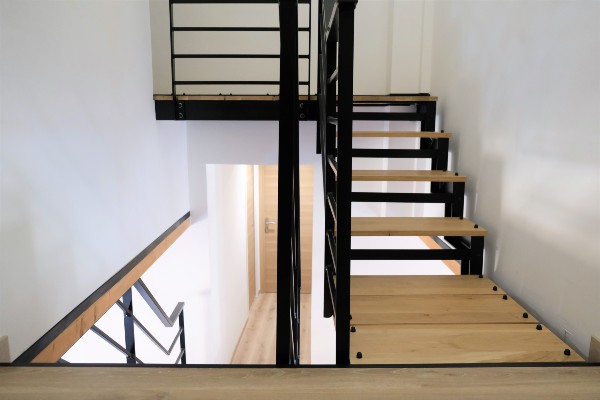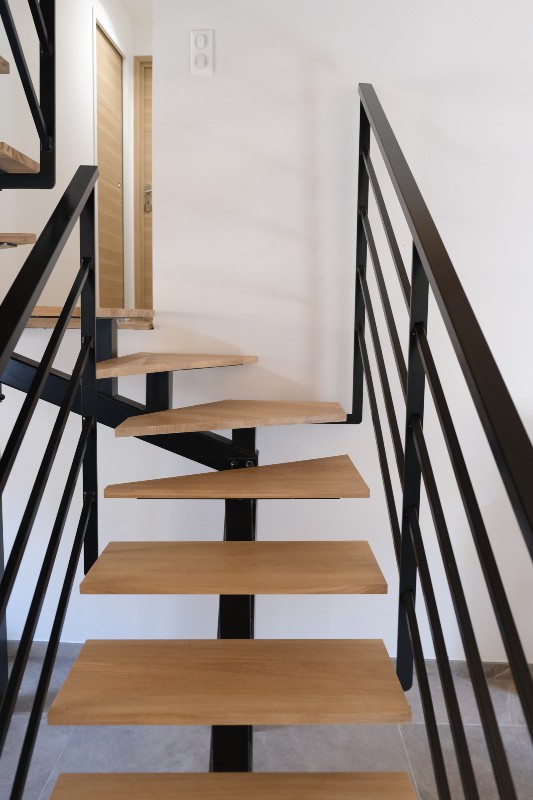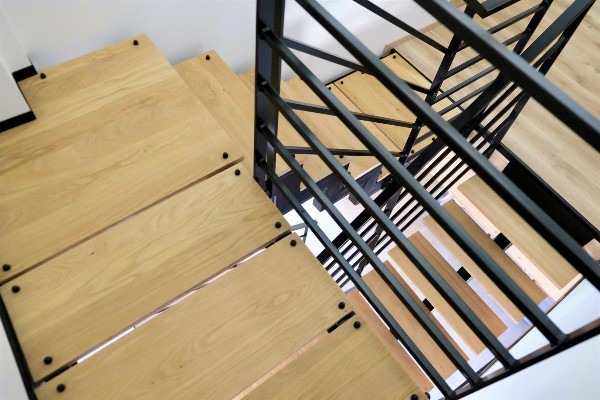 Products used
Species used