Family kitchen black & wood

France
Focus on a family kitchen between tradition and modernity
Character and style define this custom family kitchen created by cabinetmaker Atelier Chaillou Hermouet. The strength of the wood and the depth of the black colour perfectly fit and highlight this project.
Atelier Chaillou Hermouet designed a cosy and trendy kitchen that meets its client's needs, with a very functional storage units and central kitchen island.
The result is a delicate balance between the wood which brings a warm side to the kitchen, while the black worktop, appliances and cupboard handles bring a touch of modernity. The species is an unusual type of solid oak with lots of small knots that gives the kitchen an authentic and rustic look.
Solid wood is always a good idea for kitchen furnitures ! Not to mention that it is easy to clean and maintain.
Product : Ducerf solid oak boules with knots
Project commissioned by : Private client
Cabinet maker: Chaillou Hermouet
Photo credit: Chaillou Hermouet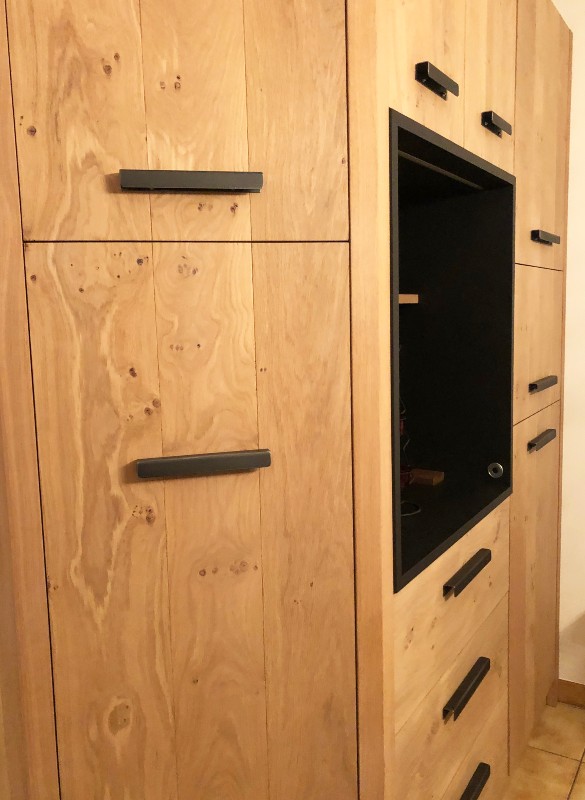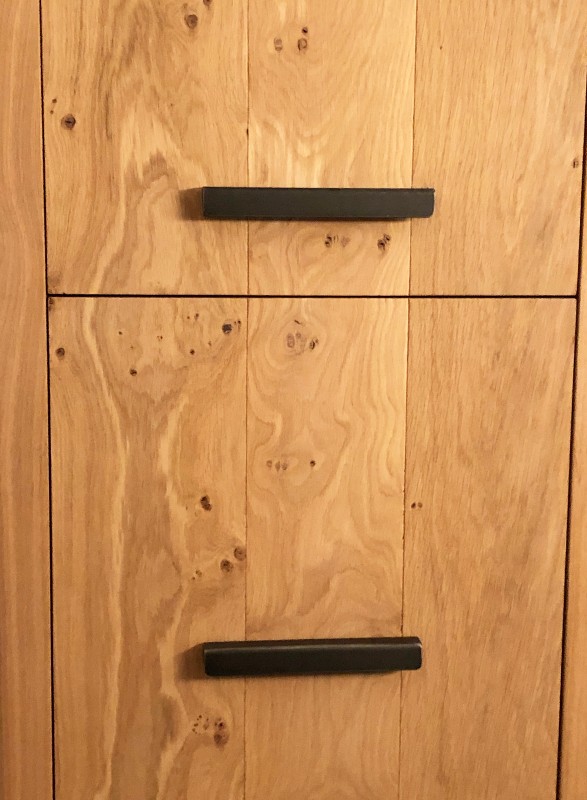 Products used
Species used
Other references