Hôtel de la poste

Saône-et-Loire, France
Terraces in heat-treated wood for a Michelin-starred chef.
Wood is a noble material that features prominently in the renowned establishment of Frédéric Doucet, a Michelin-starred chef based in the heart of the Charolais region of France. Since he was used to working with local products when developing his gourmet menus, he felt it made sense to preserve this spirit in the new buildings and their layout.
After the cladding and terrace around the hotel's swimming pool were installed a few years ago, Frédéric Doucet and his wife realised their dream of expanding their business by entering into the world of brasseries.
And so, a deck in heat-treated wood was installed at "Le Bistrot du Quai" for the outdoor area.

The style and harmony of the materials evoke an atmosphere of yesteryear, whilst retaining a warm, modern touch thanks to the wood.
Project management:
Société Philippe Cortier Paysages
St Bonnet de Joux (Saône-et-Loire, France)
Project location:
Hôtel de la Poste, gourmet restaurant and brasserie by Frédéric Doucet
Charolles (Saône-et-Loire, France)
Hardwood decking from the Côtéparc® range: in THT Ash (treated by high temperature)
Board profile: Smooth streamlined side for installation with the invisible B-Fix® fixing system
Dimensions: 140 mm width x 21 mm thickness
Volume for the terrace of Le Bistro du Quai: 45 m2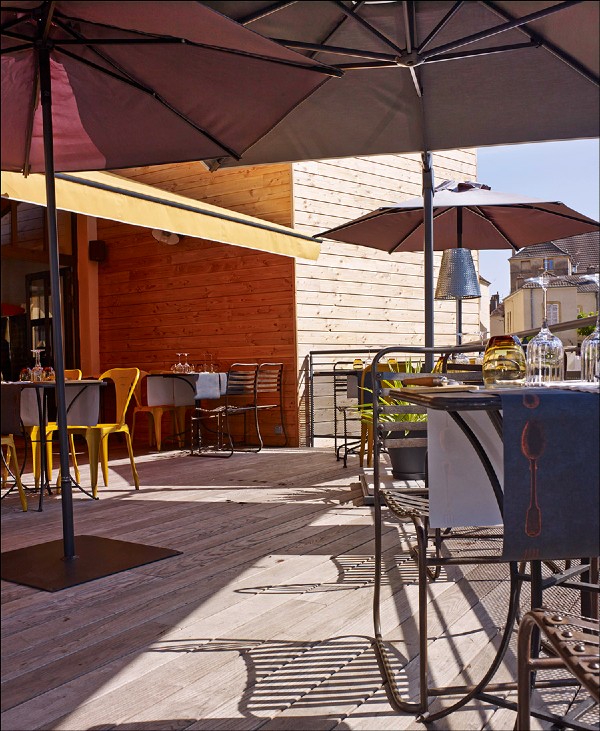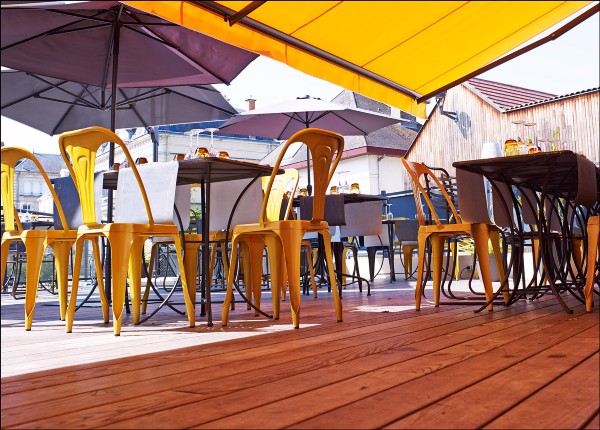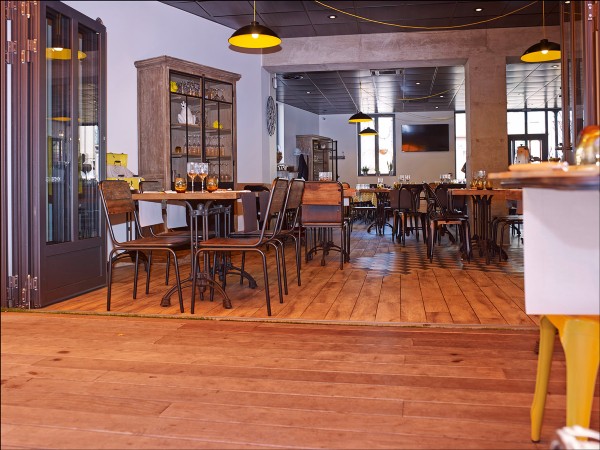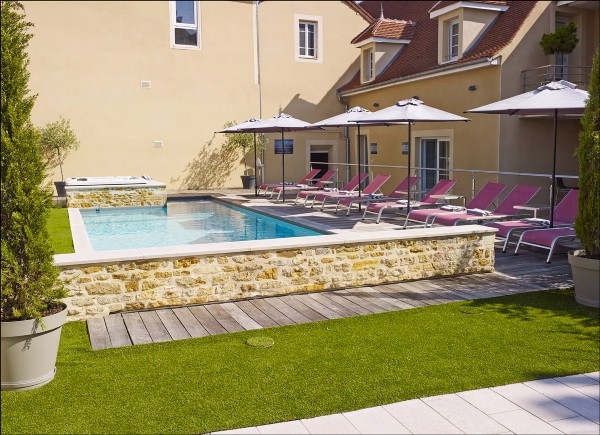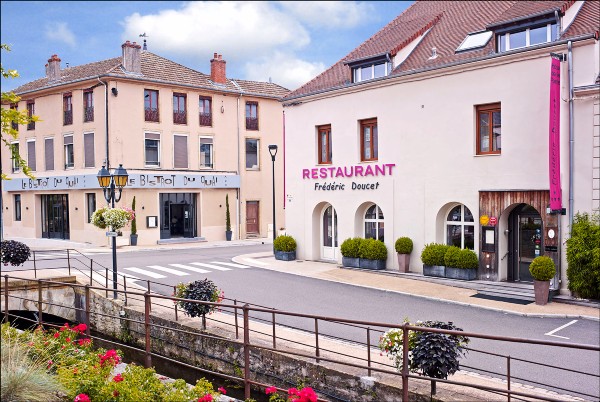 Products used
Species used
Other references