Interior joinery fittings in oak

(71)
Frames and profiled glulam scantlings in oak.

Natural, renewable and recyclable, wood is the essential material for renovation and construction that is ecological and sustainable. Its processing consumes very little water or energy, and it is able to stock carbon throughout the process and for the duration of its life span as a finished product.
Warm and aesthetic, it serves to improve the performance of buildings and the quality of living spaces depending on the species and uses chosen.
In interior or exterior joinery fittings for example, whether 100% wood or mixed, it is often sought for all of these advantages. For the layout of this cottage, which serves as a meeting room, office and showroom, the hardwood species of oak was chosen for the design of the door frames and jambs that demarcate the areas.
Manufactured from solid or finger-jointed glued-laminated scantlings in French oak, these interior joinery fittings meet the requirements for sustainability, functionality and elegance.
Profiléo® range: glued-laminated scantlings, door jambs and transoms.
Species: Oak
Photo credits: Ducerf Group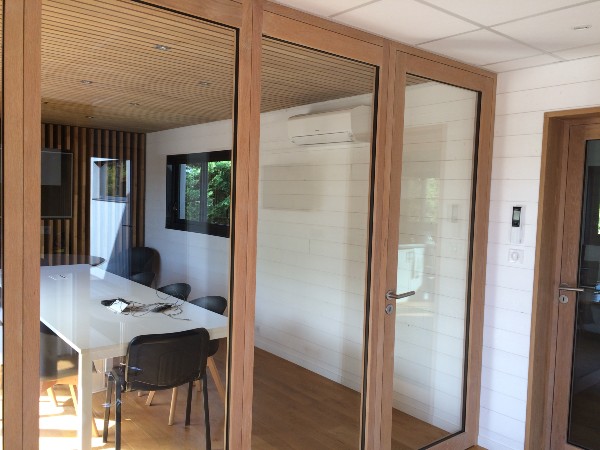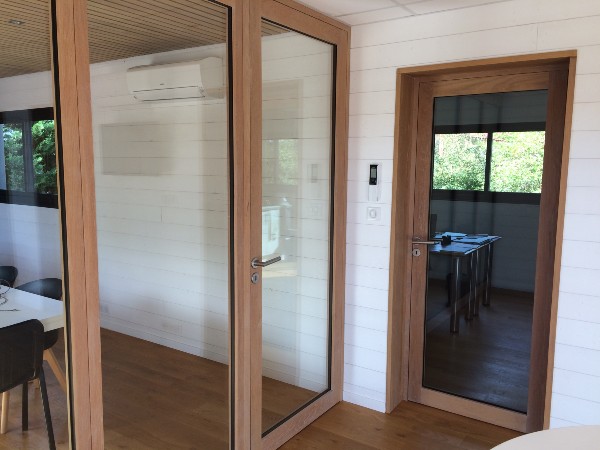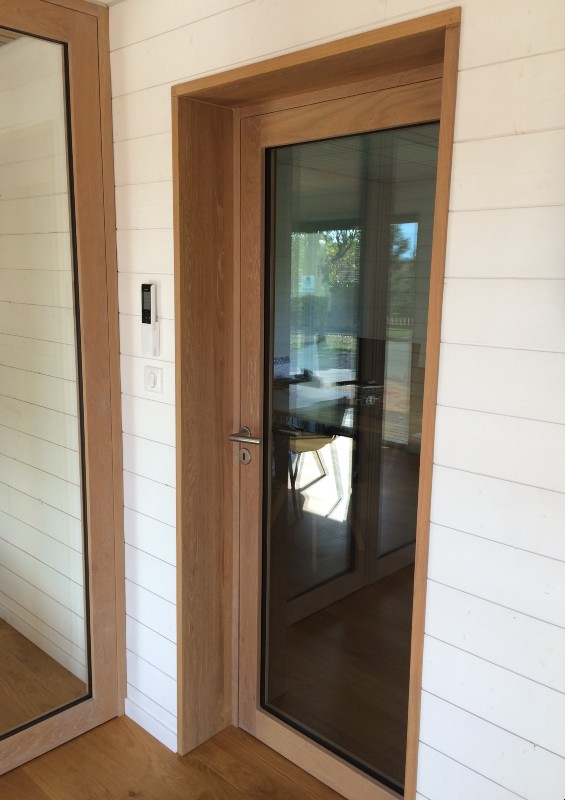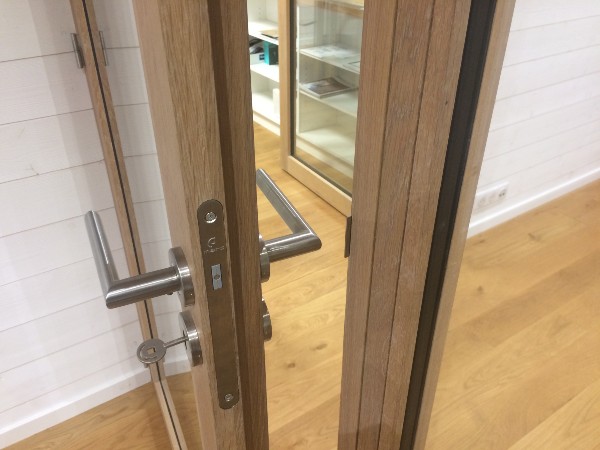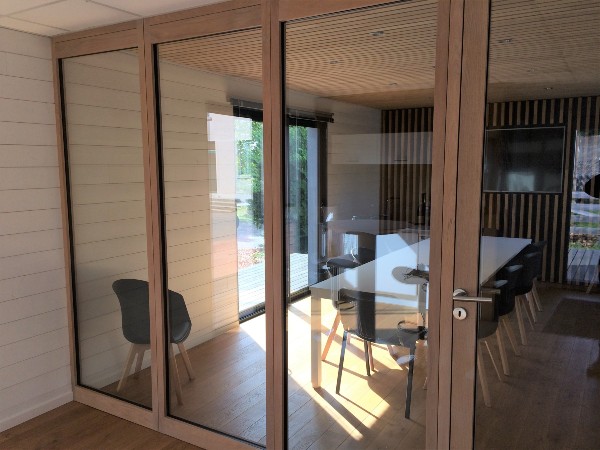 Products used
Species used