Casa Park Lucia

Corsica
THT wood dreams of Corsica!
Park Lucia®, a magnificent site on the island of beauty where the villas for rent blend into their environment. For the owner and the architect of Casa Lucia, the choice of wood was obvious for the exterior design and to respect the equilibrium of the landscape.
The cladding and flooring of the deck in THT wood are used subtly here to highlight the spaces, harmonise with the parts in local stone or concrete, and accentuate the opposition of the vertical/horizontal lines of the villa.
The chosen species, THT ash, complies with specifications by valuing a natural, ecological and 100% French material.
Decking profile in THT Ash , smooth face, invisible B-Fix® fixing - 21 x 140 mm
Cladding BARD 104 profile in THT Ash, Rubio® finishes "red cedar", invisible B-Fix® fixing - 21 x 120 mm (110 visible)
Credits – Park Lucia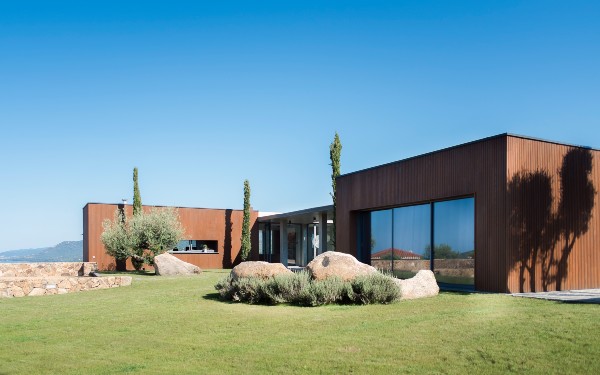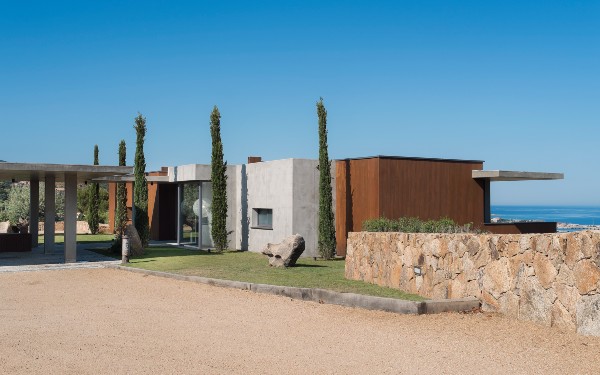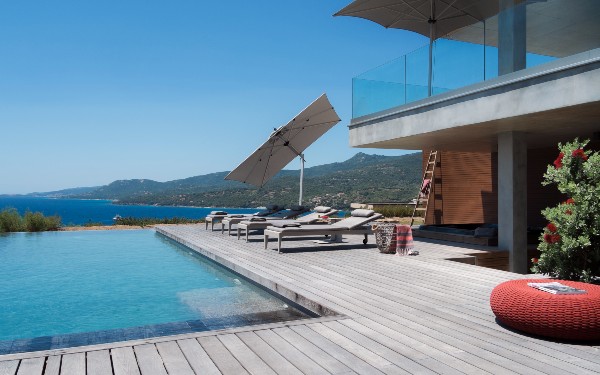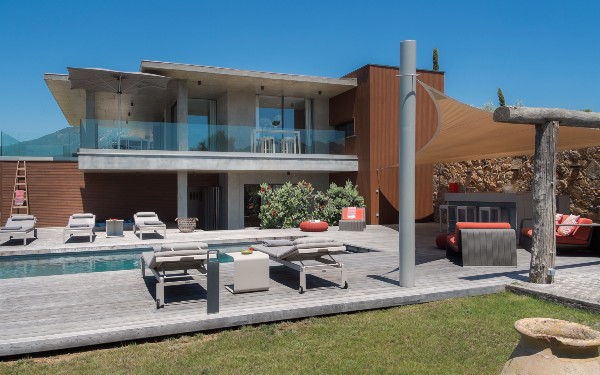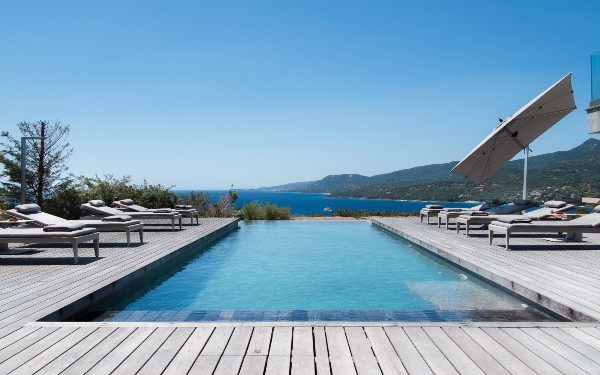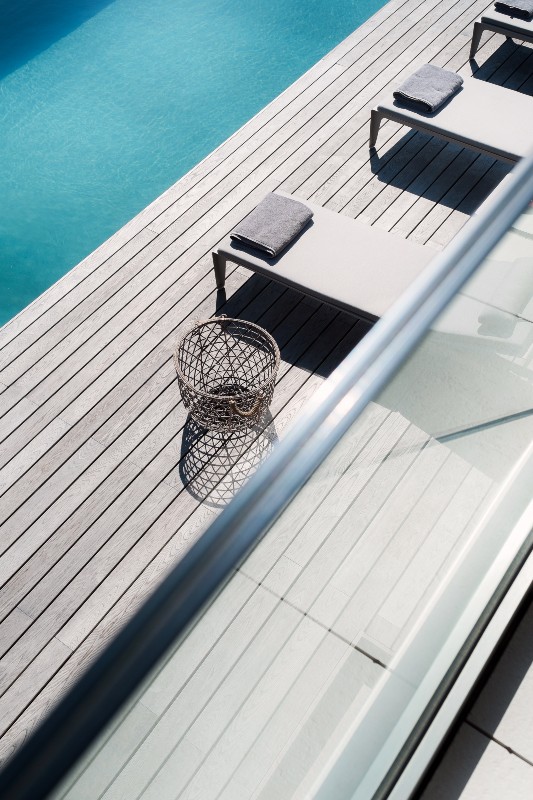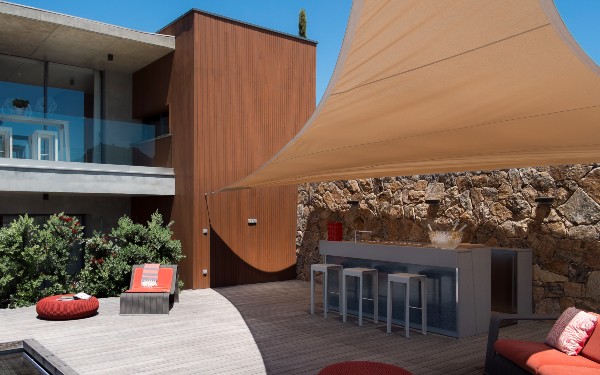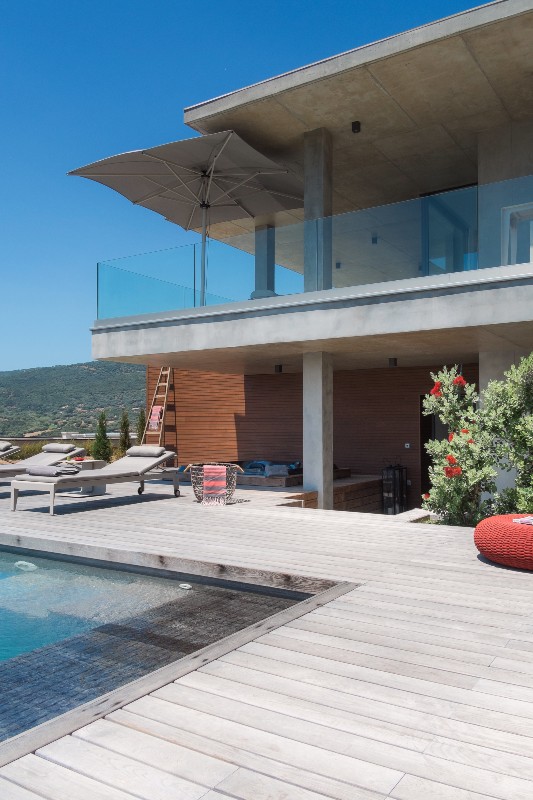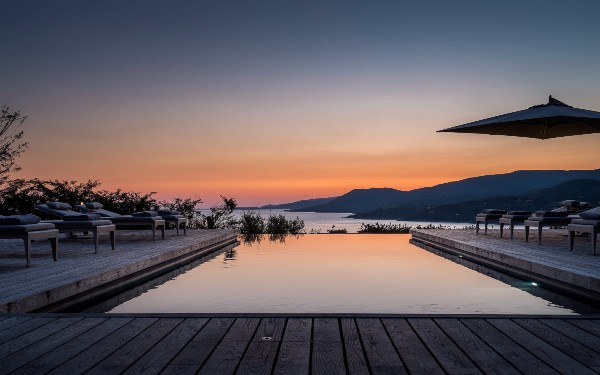 Species used
Other references