Table 55 in oak - TOLIX®
The combination of metal and wood, a resolutely contemporary choice
TOLIX®, a cult design brand based in Burgundy since 1908, represents the French art of living.
Since the beginning, this company has been creating designer metal furniture, a symbol of modernity. Their core business? The 100% Made in France manufacture of aesthetic, practical and resistant tables and chairs.
The 55 table, an iconic model
Inspired by the iconic TOLIX® metal Table 55, the new Table 55 with its oak top is a perfect creation for all those who love design, from industrial to modern to vintage. A table revisited in a refined contemporary spirit, zen and warm at the same time...
Here the wood harmonizes wonderfully with the steel. The solid oak table top has been designed with a bevelled edge so as not to distort the design of Table 55. The table frame and legs are identical to those of the iconic Table 55 in steel.
The 3-ply oak panel: an aesthetic and durable choice
This solid oak panel is made up of continuous lamellas on the outside and finger-jointed lamellas on the inside. Ideal for table tops, it can also be used for all common solid wood applications.
Dimensionally stable and with a homogeneous mechanical resistance in both directions, the 3-ply panel is light and aesthetic.
The special feature of this panel is the direction of the grain of the central ply. This is crossed at 90° to the direction of the grain of the outer plies, giving the product a much better dimensional stability in width and length to moisture pick-up or loss.
The wood adds a natural touch to this table for a beautiful decorative effect that promises great moments of conviviality!
To meet all decorative needs, the 3-ply panel is available in several formats and in different species: Rustic Oak, Beech, Ash, Walnut, etc.
Manufacturer Tolix
Ducef products : 3 ply panel in oak 26mm
Customer : Carpenter-cabinetmaker DEVAUX (03-MOLINET)
Photo credits : Jonathan Mauloubier.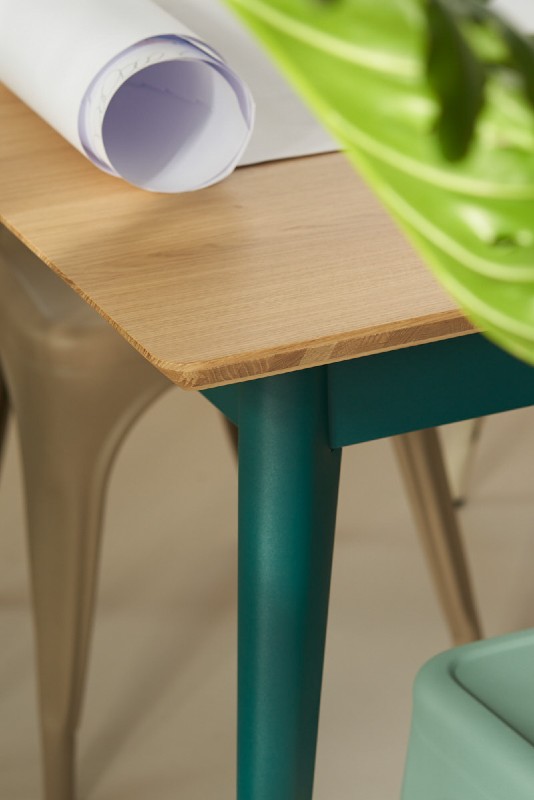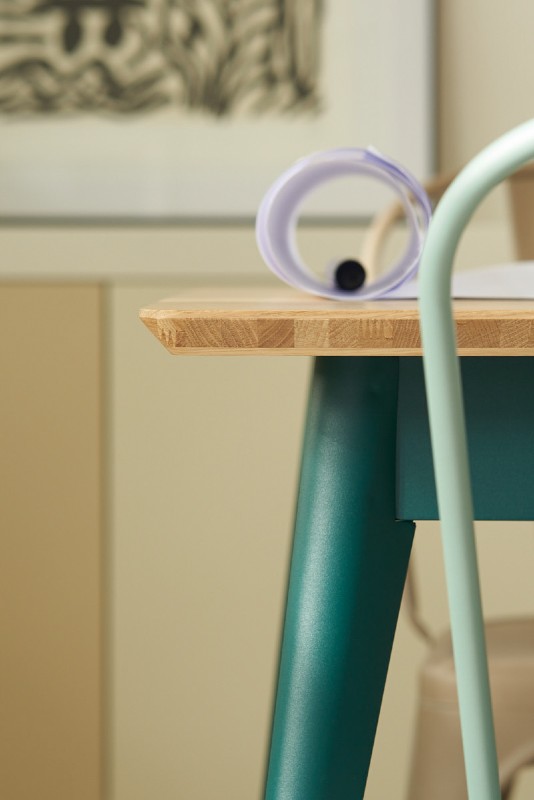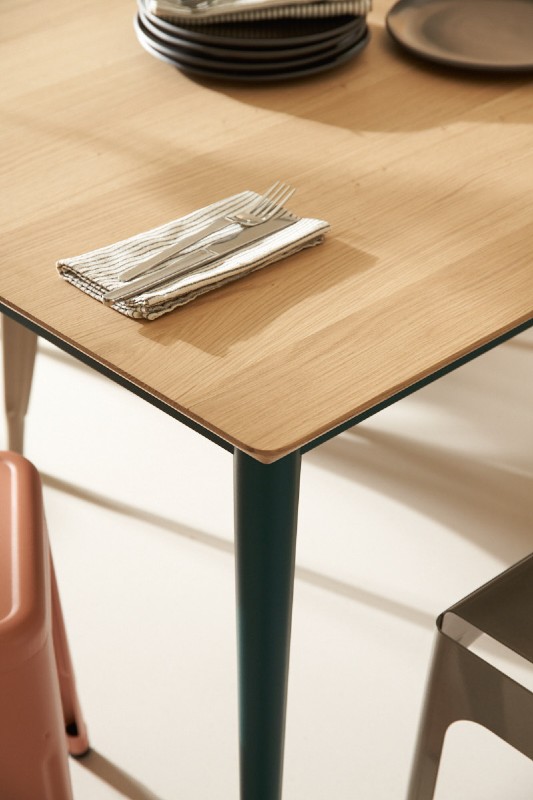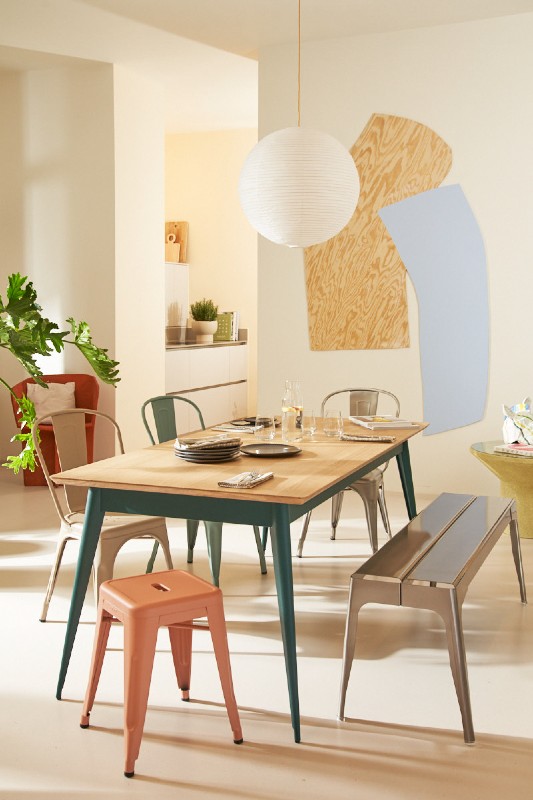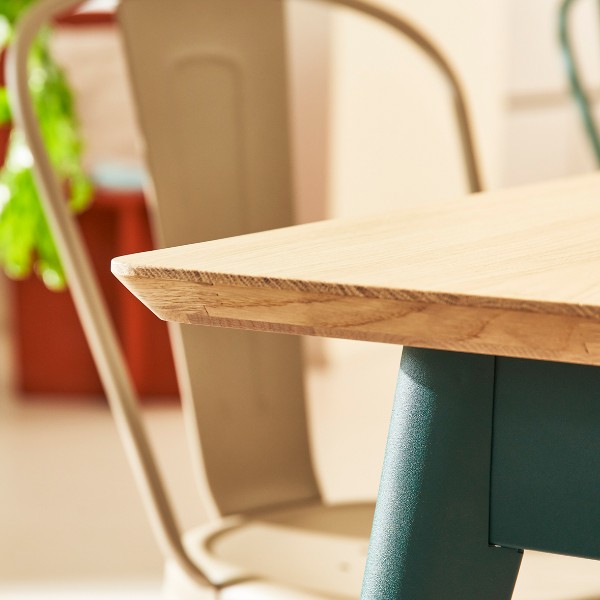 Products used
Species used