CLT Oak Panels

Chalon sur Saône (71)
CLT oak panels for the renovation of the high school Camille du Gast.
A superb venture for the renovation of the professional high school, Camille du Gast located at Chalon-sur-Saône (71), which highlights the promotion of a new type of CLT panel, not in softwood as we usually know it, but in oak.
Read the interview for this benchmark project: Here!
The Ducerf Group took part, along with other partners, in the creation and manufacture of this innovative product. Not only does it rely on the cross-laminated timber (CLT) technique, it also makes use of secondary quality oak.
Oak, a species possessing many attributes and various qualities that ebable us to open up new fields of application, is the basis for the manufacturing of CLT oak panels. The secondary quality wooden strips are purged of their main defects before being used.
CLT oak panels are made up of 3 layers of crossed solid-sawn strips, glued together to form a thickness of about 60-63 mm. To ensure good thermal or acoustic insulation, some are lined with 50 mm of wood fibre on the inside.
With or without a finishing coat, oak brings warmth and aestheticism to the inside of any building. It blends perfectly with other materials, and even with the activities at this professional high school, that trains young people in automotive repairs, transport and logistics.
Volume: 1,600 m² of CLT oak panels
Project commissioned by: The Professional High School Camille du Gast
Architect: Atelier Architecture Olivier Le Gallée
Implementation Carpentry – Construction: Sarl Gressard Pascal, Covre Charpente
Photo credits: Jérôme Beg – BCB – Atelier Architecture Olivier Le Gallée – Marion Larguier Photography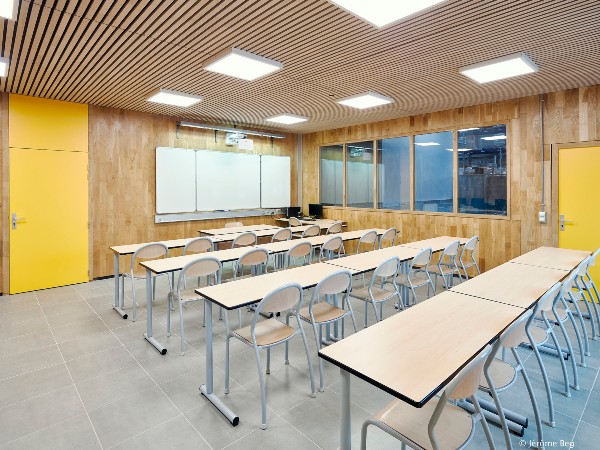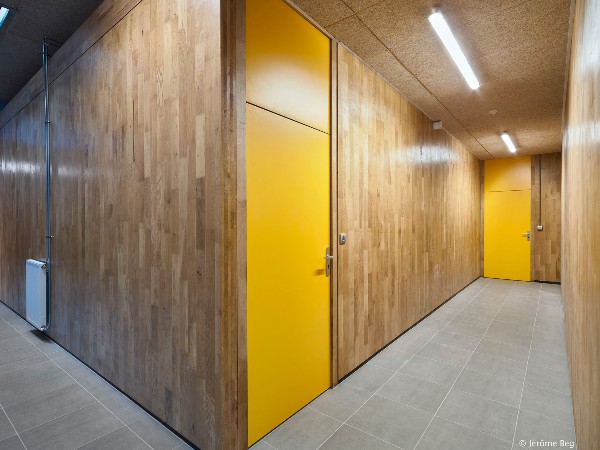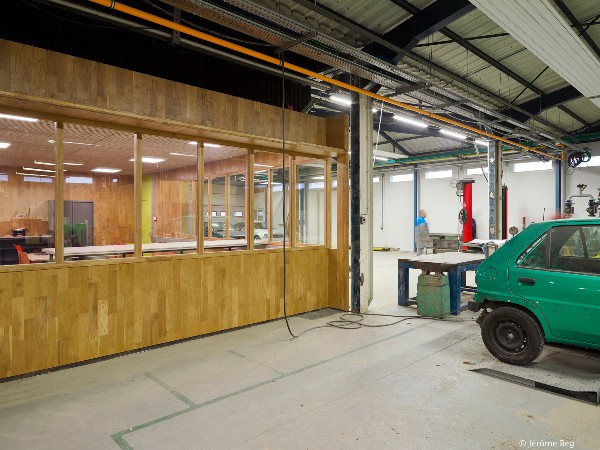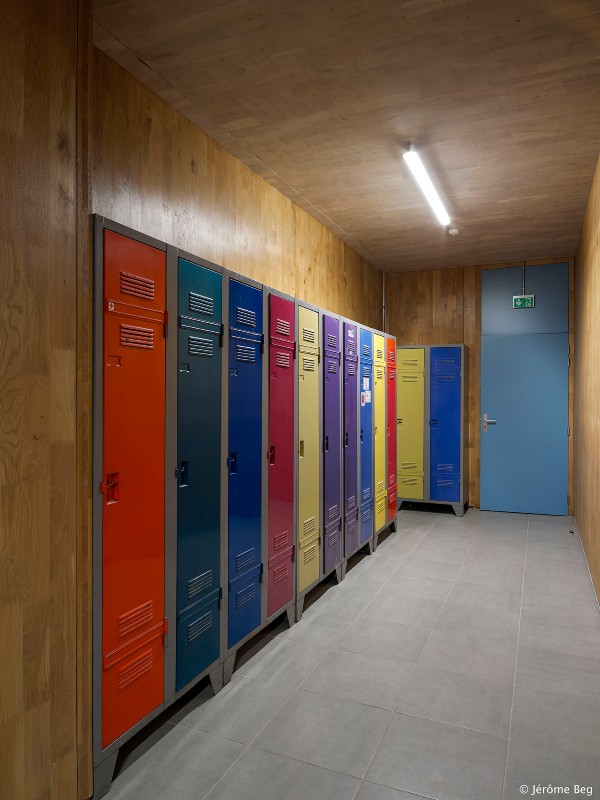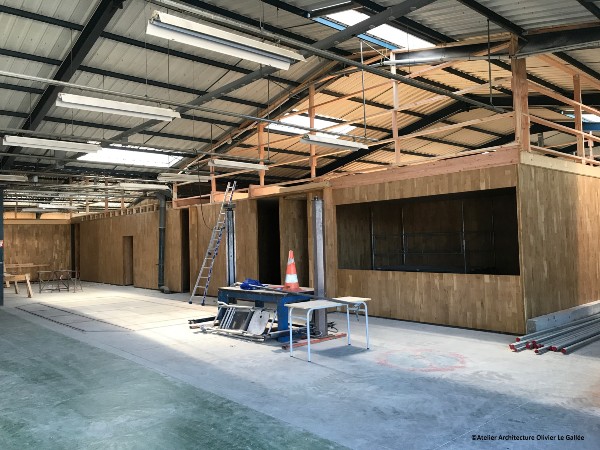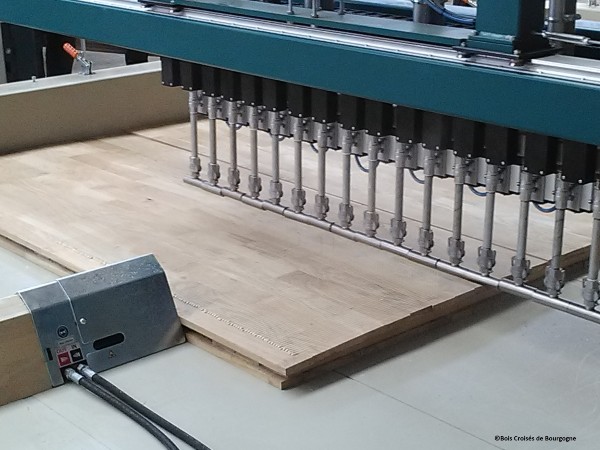 Products used
Species used
Other references