Furniture and wooden objects

Marcilly-la-Gueurce (71)
When oak and beech invite themselves into our homes!
Wood, a vibrant and precious material, is even more on-trend these days thanks to its many environmental benefits, as well as its technical and aesthetic properties.
The diversity of species that nature has to offer enables us to transform them with respect and to highlight each of their qualities.
Wood works well in all indoor and outdoor spaces, blending with other materials to bring warmth and modernity. It adds that natural touch that more and more people are going after these days. A journey back to the roots that invites nature into our daily lives and lasts for generations.
La Fabrique Pluriel, a local artisan cabinetmaker and designer, strives to create pieces made with passion and 100% in France using beech selected boards and oak boules from our Ducerf sawmill.
Here's a close look at some of their first creations, which invite us to rediscover the meticulous and ethical work that goes into our wood species.
Oak is known for its nobility, durability and fine quality. Dense and heavy, oak features a straight, regular grain. Its sapwood is light and thin, while its heartwood varies from brownish white to deep brown.
Here, it's showcased through designs created for furniture and office accessories. Durable and decorative products for everyday use.
They've played with vertical and horizontal lines, as well as traditional and modern curves, to enhance the material.
A beautiful way to add a personal touch to your home!

Beech, a pale species ranging from greyish-white to light pink, yields a consistent wood. Its core is often red, with its grain straight and very fine.
It is perfect, among other things, for products that come into direct contact with food and can be formed into kitchen utensils: chopping boards, wooden spatulas, etc.
It takes precise and painstaking work to bring out the growth rings in end-grain wood.

All you need to reinvent your interior space!
You'll soon be able to read our interview with Manon and Antoine at the heart of La Fabrique Pluriel.
Design and design-build:
La Fabrique Pluriel, 60 rue de la cure, 71120 MARCILLY LA GUEURCE
Local species: Cabinet-making oak boules and beech selected boards from the Ducerf sawmill

Dimensions:
"INCARNAT" table in solid oak
100 x 50 x 45 cm
"CHAUDRON" oak desk tidy
32 x 9 x 8 cm
"LA BISQUE" beech wood kitchen spatula
30 x 6 x 1 cm
Crédits photos: LA FABRIQUE PLURIEL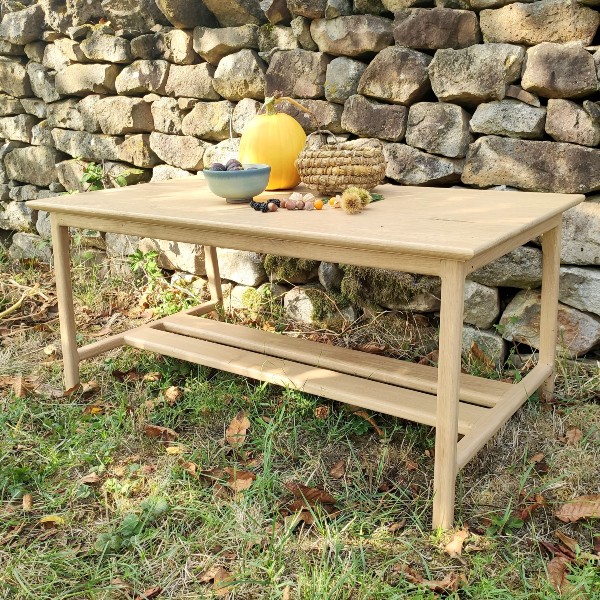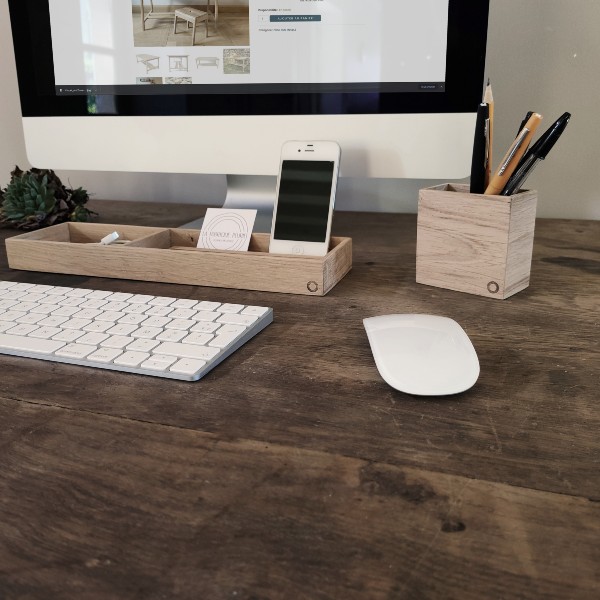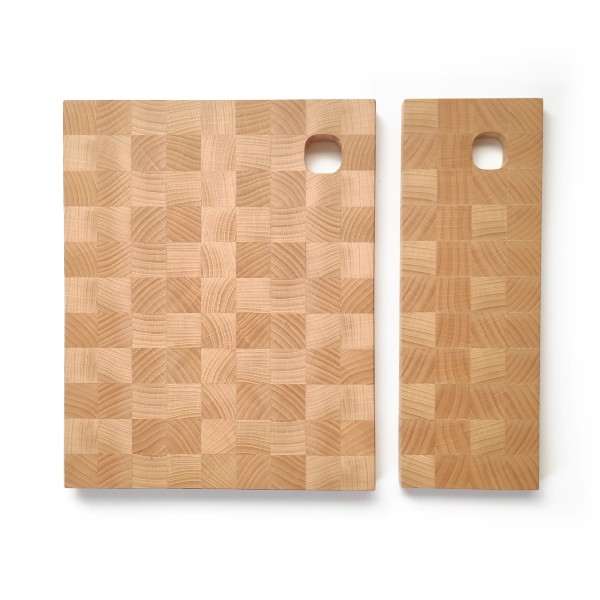 Products used
Other references