The wooden floor of the Michelin 1-Star restaurant Frederic Doucet

France (71)
A Michelin 1 star restaurant in the heart of the Charolais region
Let's discover the restaurant Frederic DOUCET, Michelin 1-star, in the heart of the town of Charolles (71).
This renowned establishment run by the chef Frederic Doucet was renovated at the beginning of this year 2022, and the two rooms of the gastronomic restaurant have now a new look! Nothing was left to chance. Indeed, the chef Frédéric Doucet creates emotion in the plate, but he also pays a lot of attention to the universe in which he immerses his customers. Decoration, lighting, tableware, choice of materials... everything is thought out and chosen to give you a memorable experience.
For this renovation, local sourcing was used for both the materials and the craftsmen working on the site.
In this project, our solid oak blocks were transformed into a magnificent parquet floor by our partner La Fabrique Pluriel.
A made-to-measure floor with local materials and know-how
For the renovation of the restaurant's floors, Mr Doucet called on the know-how of La Fabrique Pluriel, created by Manon and Antoine Pluriel, creative craftsmen who choose wood and eco-design for their creations. (Find here an article on this artisanal company)
Accompanied by our sales team, they took care to select oak trees from ultra-local and departmental forests (the Avaise forest, the Nochize forest, the Digoin forest) in order to meet the restaurant owner's requirements.
For the occasion, they created and designed an original parquet decor inspired by the "Fougères" parquet with a "Versailles" spirit in order to obtain this unique and sublime result!
A total of 100m² of parquet was manufactured and installed by them, a meticulous work (60m² for the large dining room and 40m² for the second).
An exceptional wooden floor made to last!
In terms of aesthetics, this oak floor brings warmth and luminosity to the rooms. It enlarges them and gives them cachet. It blends in wonderfully with the rest of the furnishings!
In addition to its durability, parquet flooring has a long service life;
Solid parquet is a very durable floor covering. It has a life span of over 60 years. It can always be renovated and sanded back to its original appearance or it can be given a patina over time.
The result is really splendid and we are very proud to have been able to accompany them in this project!
Project commissioned by : Frédéric Doucet
Product : First choice oak selected boards - Ducerf sawmill
Creation of the parquet / Installation: La Fabrique Pluriel
Photo credits: La Fabrique Pluriel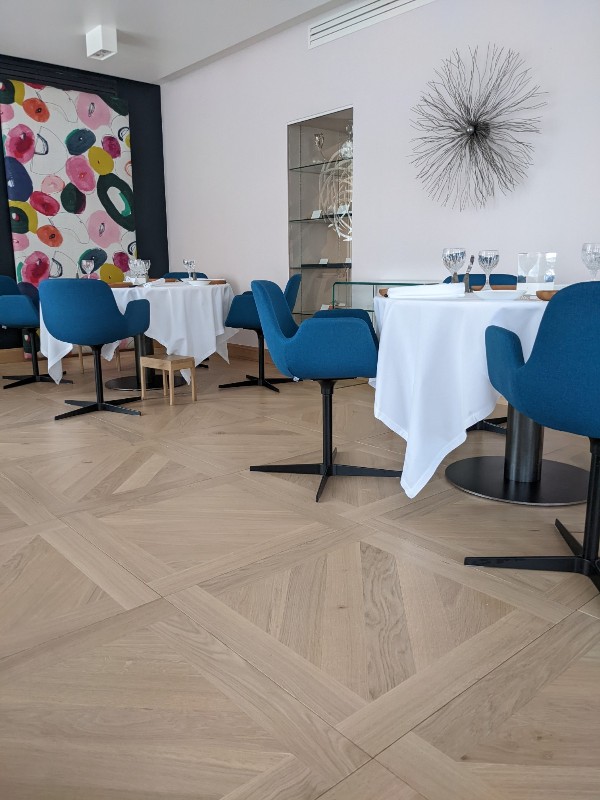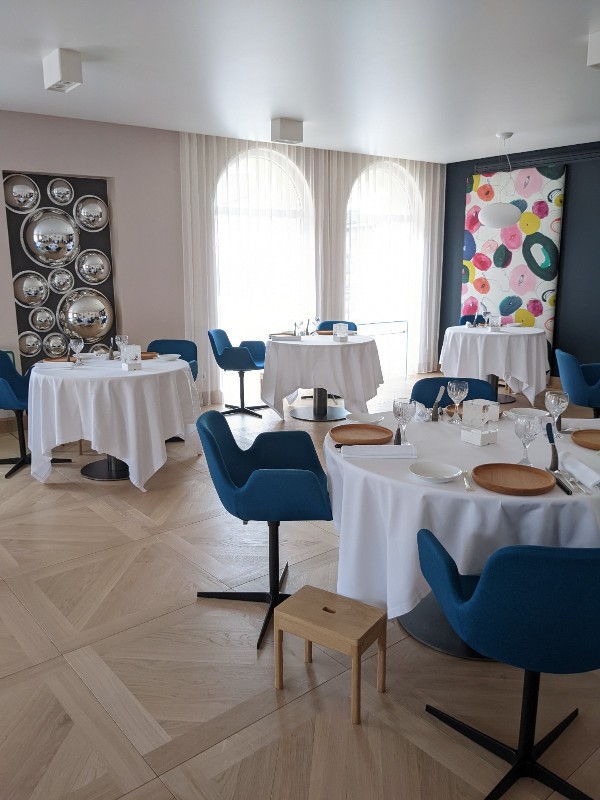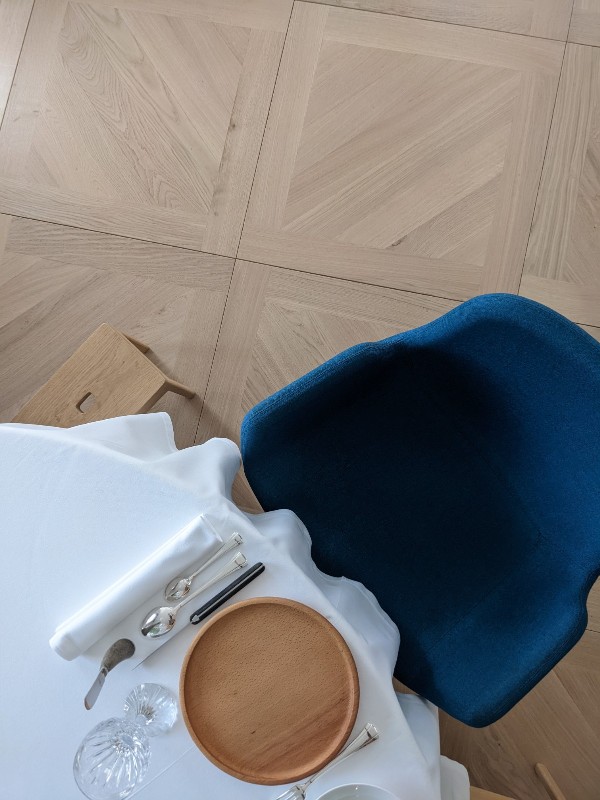 Products used
Species used