Table in Patchwood® oak
A table top made from a Patchwood® oak glulam panel.
Decorating and designing your interior space can often be a challenging yet exciting task, especially if you're a DIY enthusiast!
You just need to find a balance in the choice of materials to create an interior design that's customised to your own taste.
Don't be shy about playing with materials, like this individual who chose French hardwood to add a touch of colour and natural warmth to their dining room. A simple way to invite nature into your home and to counterbalance the modernism of a space.
The advantage of wood is that it harmonises perfectly with steel, which is currently very on-trend if you're looking for a contemporary style while keeping it simple and clean.
For the table top, the customer chose a glulam panel in Ducerf's Patchwood® oak, supported by crossed black steel table legs.
A wise choice with several benefits.
On the one hand, the Patchwood® glulam panel enables the table to be very long, ranging from a standard 4 metres to 6 metres for more specific projects, excellent stability is also maintained.
What's more, the use of oak provides a sense of sustainability here, resonating perfectly with the steel.
But the Patchwood® panel also comes in a much wider range of species to meet everyone's needs: natural beech, steamed beech, maple, ash and walnut, etc.

Project commissioned by: private client

Patchwood® finger jointed panel in oak
Planed, sanded on all 4 sides, colourless varnish finish
Dimensions:
Width of lamellas: 40mm
2,000-mm long x 950-mm wide x 40-mm thick panel

Photo credits: Ducerf Group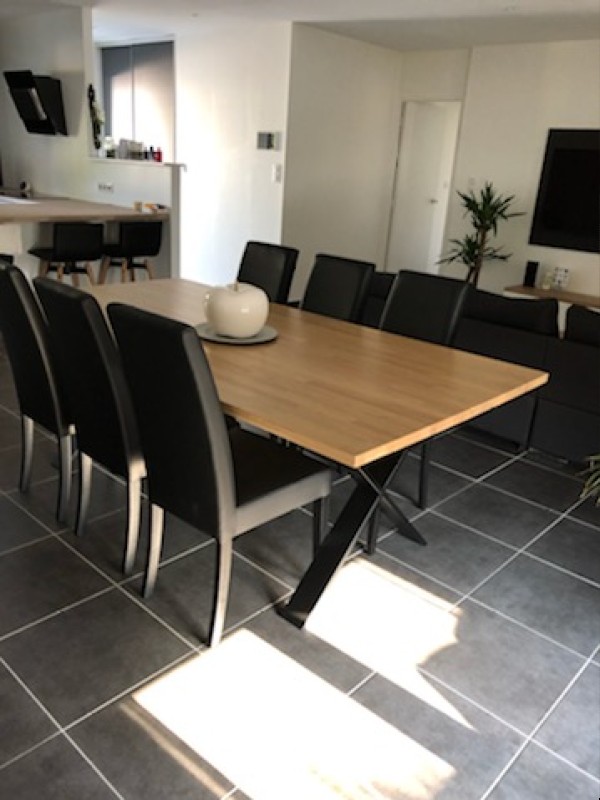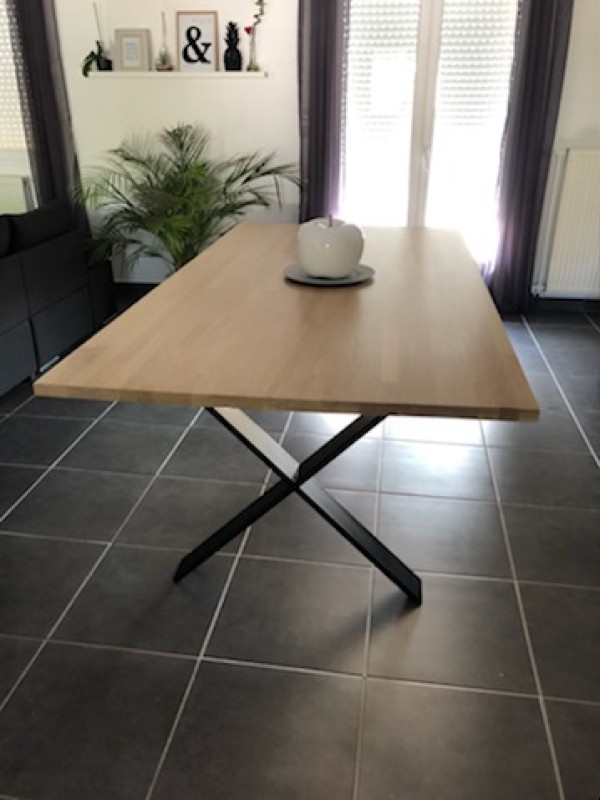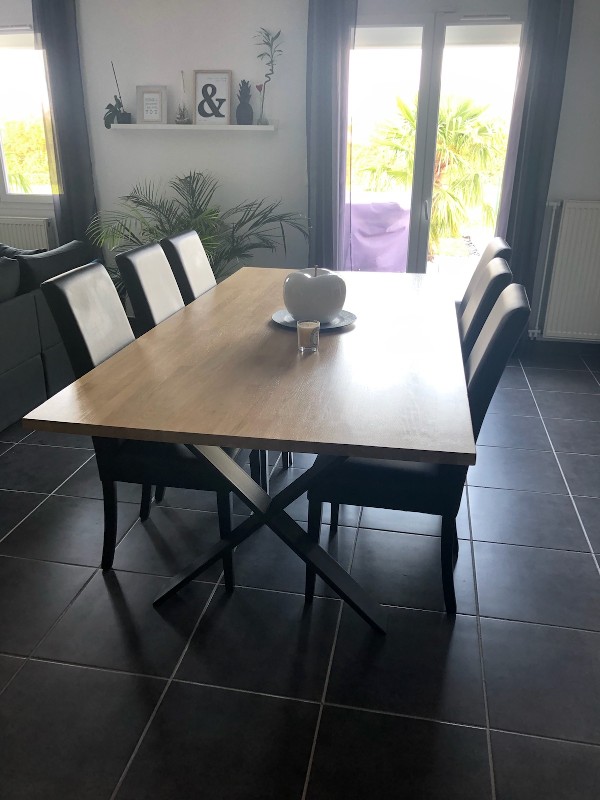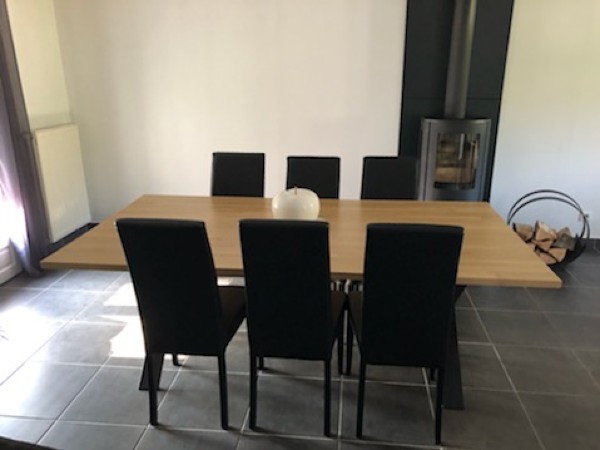 Products used
Species used
Other references