Wooden sculpture in YD-WOODS©

Avignon (84)
Egnil Sculpture in wood,an artistic approach of YD-WOODS© no.1
Imagination, creativity and craftsmanship define the EGNIL WOOD sculpture created by Sylvain Hardy.
He was able to work on the essence of common spruce where the density of the wood makes it possible to obtain a more graphic end-grain design, and redesign the Yd-Woods no.1 graphic panel for an aerial rendering.
The different techniques and subtleties of collage for this sculpture are as graphic as they are mechanically effective.
The balance of the pebble shapes confers a certain rhythm and movement to the object, alternating between transparency and solid matter depending on the perspective.
Using the graphic panel YD-WOODS© no.1, Designed by Sylvain Hardy
Species: Common spruce
Size of the sculpture: 70 x 30 x 5 cm

Design: Ydrah – Sylvain Hardy

Photo credits: Sylvain Hardy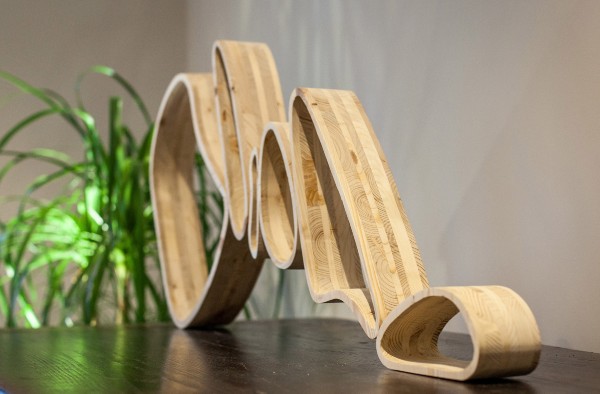 Products used
Species used