Stair treads Shelves in YD-Woods©

Avignon (84)
Invent your interior with the Yd-Woods© no.1 panel.
In interior design, anything is possible provided you have boundless creativity and know how to work with different materials and assemble them harmoniously.
In a loft in Avignon, the Yd-Woods© no.1 panel in common spruce has found its place in the creation of a bookcase with aluminium uprights, and in replacing the 37 wooden treads and landings of the staircase mounted on a metal structure.
The natural graphic design of the wood brings a warm and rhythmic touch to the whole and perfectly matches the other materials and colours of the room.
A way of inviting nature into your home through an ecological and technical material.
Solid wood panel: YD-Woods© no.1, Designed by Sylvain Hardy
Species: Common Spruce

Dimensions:
The shelves
4,000 x 2,700 mm length cut to size, thickness 32mm
1,600 x 1,200 mm length cut to size, thickness 19mm
Shelf of office
1,000 x 800mm length, thickness 19mm

The staircase: 37 steps and several landings 800 x 800 mm
Finishes:
Bevelled edge 2 mm thick
Ecological water-based varnish for parquet
Design/installation: Ydrah , Avignon (84)
Photo credits: Frédéric Dahm - Photographe - Empreinte d'ailleurs – Avignon (84)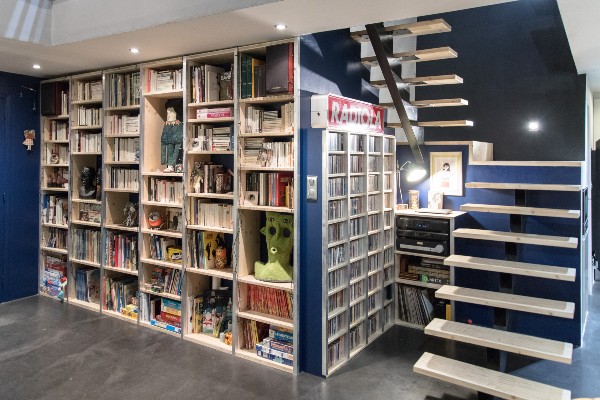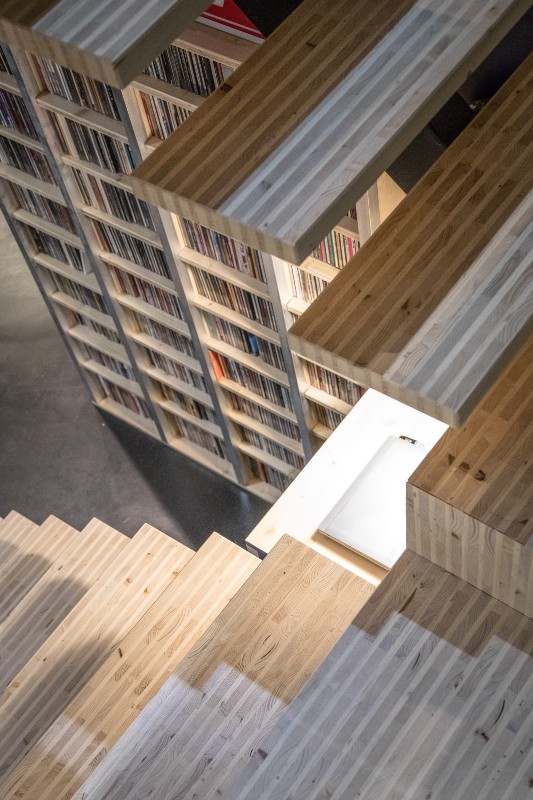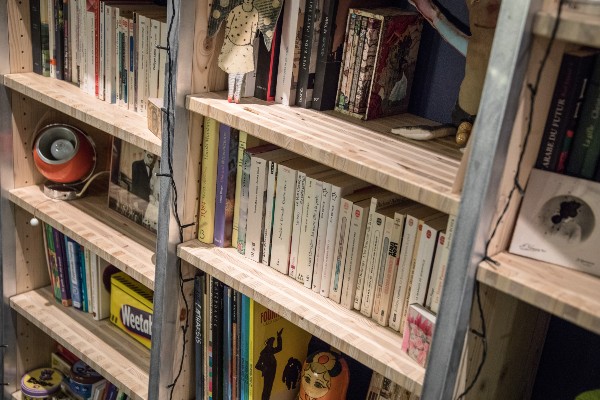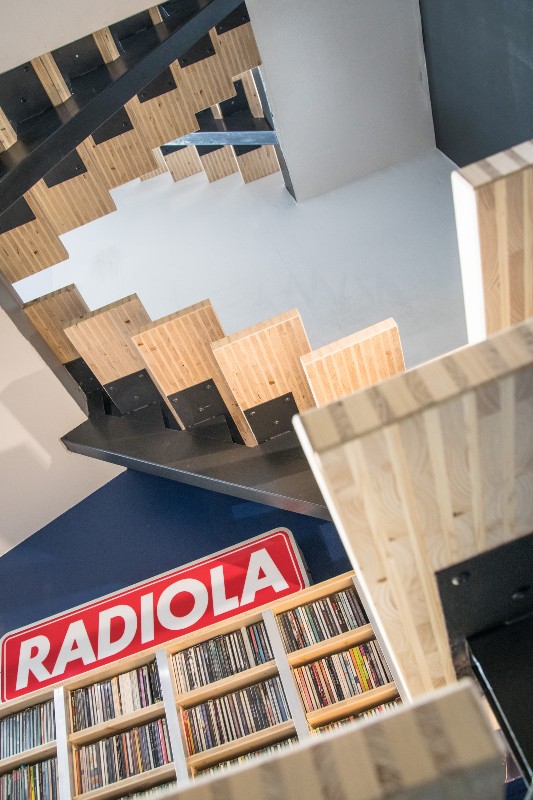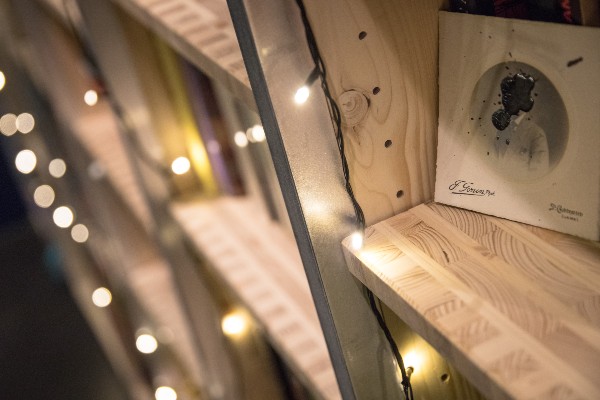 Products used
Species used