YD-WOODS© No.1 - A modern kitchen
For a unique kitchen, why not go for the YD-WOODS© N°1 designer wood panel?
Designing a new house or renovating an old one is often a tedious yet exciting task, where creativity knows no bounds.
What colour should the walls be? What types of material should you pick? How can you combine them to create a unique home? The list goes on...
There are so many questions at the start, but sometimes you just have to take the leap.
For this kitchen, the home owner used a mix of materials. The wood and tiles add colour and warmth against the simplicity of the black counters and furniture.
The YD-WOODS© No.1 graphic panel then brings it all together and enhances the room's lighting.
The varying thickness of Yd-Woods© No.1, its stability and lightness makes it perfect for tall, modern and natural tables, as well as shelves and cupboard doors.

The finished design is well balanced and homely.
Choosing wood enables you to maintain an elegant and warm connection with the surrounding environment thanks to the nature of the material and its multiple applications, particularly since it is both durable and recyclable.

Project management and fitting: Ydrah
YD-WOODS© No.1 graphic panel, Design by Sylvain Hardy.
Species: Common spruce
Dimensions:
Table suspended on a raw metal frame
1,800 mm length x 600 mm width x 40 mm thickness
Photo credits: Ydrah-S.Hardy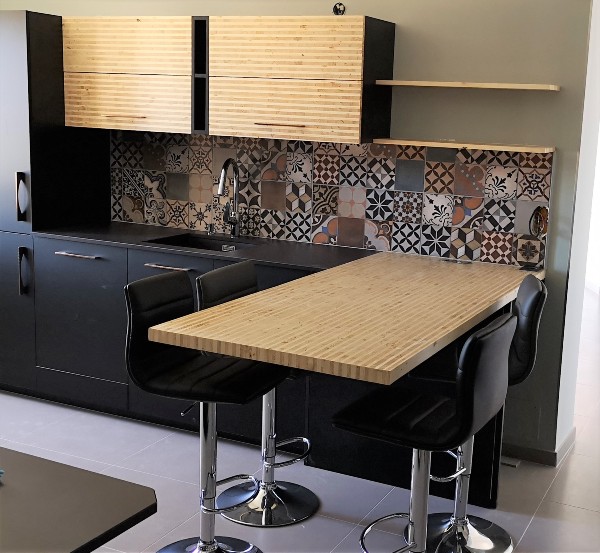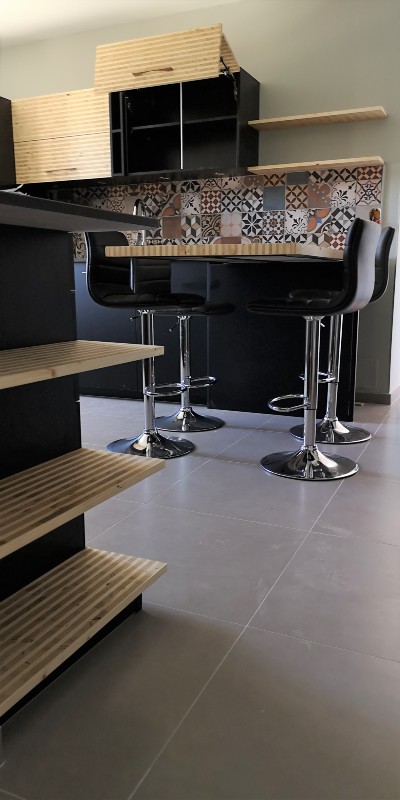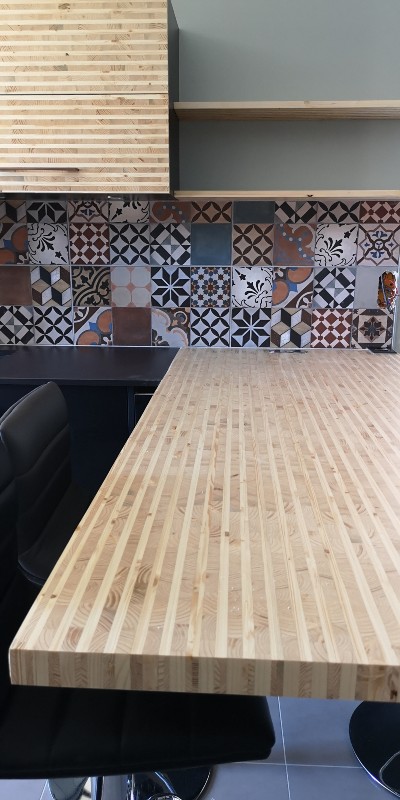 Products used
Species used